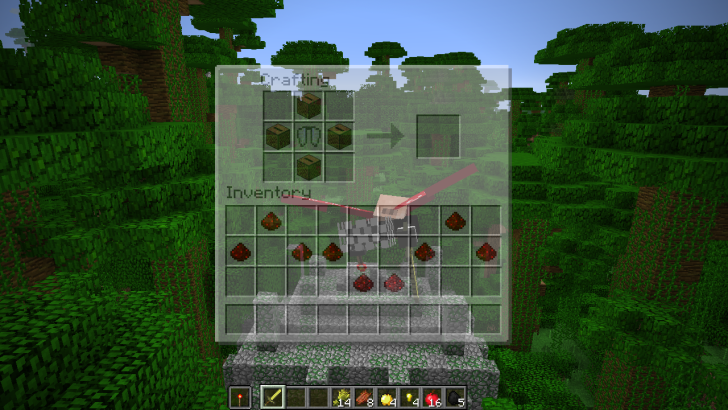 If you come here, then you want to download Minecraft 1.I.2, which came out on March 30, collected all the corrections of errors at the moment starting from version 1.9 and small changes in mechanics. At the beginning, version 1 was planned.I.1, but a critical error appeared in it that does not allow to go to the realms server. As a result, I reached the release only in the form of Minecraft 1.I.2. Read more about all changes below. You can play in a new version with the help of officially or many other launches with support for the choice of versions.
Download Minecraft 1.I.2
Innovations
New sound effects for overlaps
Sound event "Item.Elytra.Flying "
New attribute for the reservation "Generic.Armor.Touness "and the formula for the calculation of damage
Shields do not lose strength when blocking weak attacks (less than 3 damage).
Changes
The heading in the inventory interface Logs with a chest and a trolley with a funnel coincides with their name
The selector "c" (number) now sorts entities by proximity, using true coordinates, and not the coordinates tied to the grid.
An increased limit for TIK for planned ticks from 1.000 to 65.536.
The loading funnel can load and unload objects from blocked chests.
ID sessions are no longer displayed in the player's logs and launcher.
Luta tables now work with the distributor and ejector.
Fixed errors in the paths of codes (SMO).
Improved artificial intelligence mobs
The attack indicator at the sight is turned on by default
Skeletons began to shoot less often on light and normal complexity
Corrections
Fixed a connection error with Realms
How to download Minecraft 1.I.2?
Download and run the launcher
Create a profile and select the right version of the game
Click the "Install" button
Minecraft start after the installation end
If you have an official launcher, then just in the profile settings change the version used.