Akrien – Very old, but at the same time relevant to this day cheat. For a long time he has been holding in the top among cheats and with each update continues to heat the interest of his users. The main menu of this Cheat is as simple as possible, but very beautiful. Akrien's detour of anti – Cheats has not perfect, but still very good, which will positively affect the game even on a fairly protected servers. Another plus is the simplicity of the very reading. It does not have huge special effects and other design elements, which will allow you to use it even on the weakest PC.
Appearance:
Gui menu in this Cheat is very simple, but with good opportunities. It has 20 functions, as well as the ability to configure and bandage them.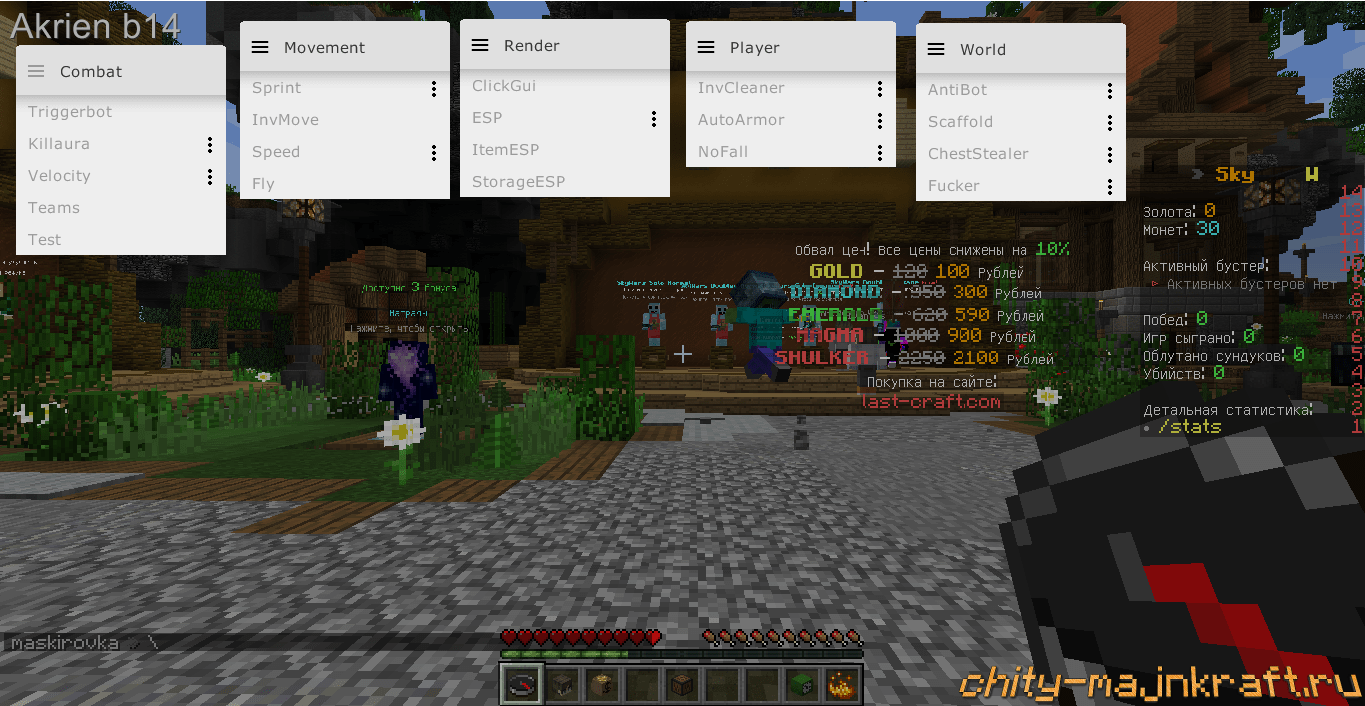 GUI menu in Cheat Akrien
Additionally:
Alt Manager allows you to create a list with accounts to switch between them right in the game. He has the support of both licensed and pirate accounts, which is also a significant plus. His design is amazingly beautiful if you compare it with other cheats.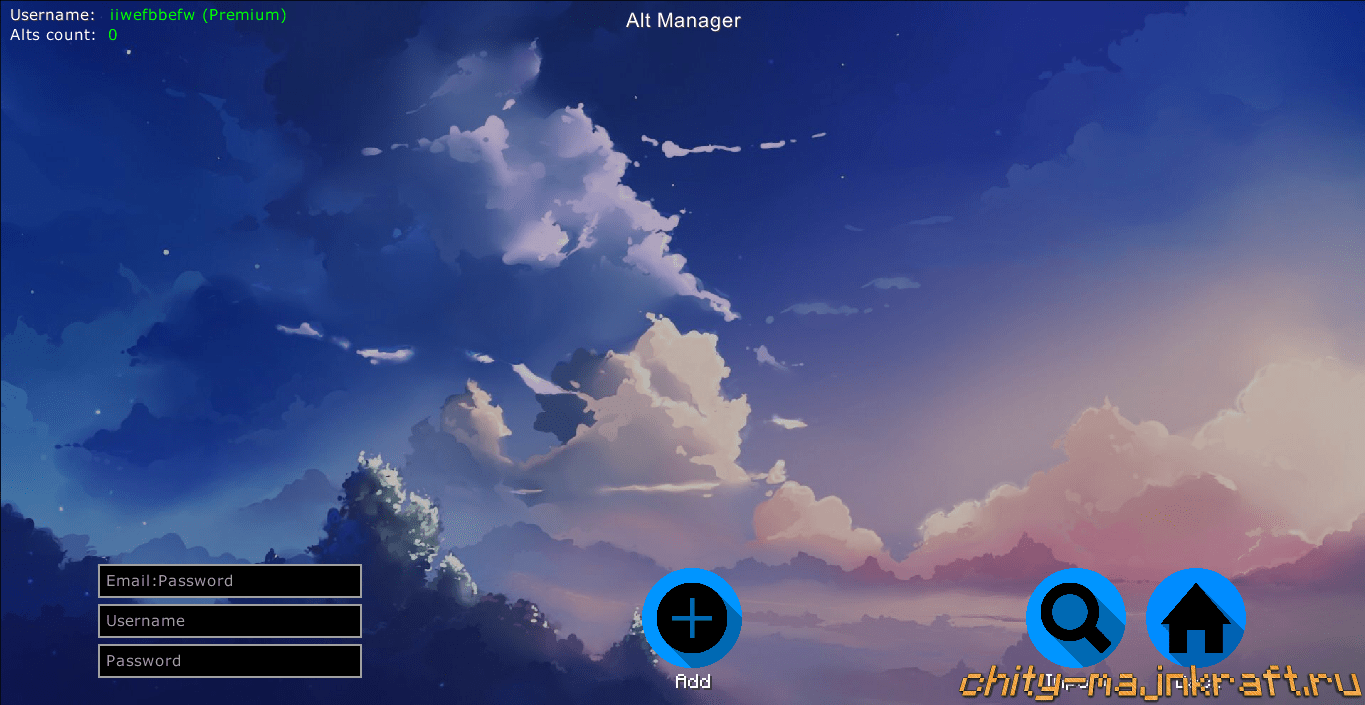 Alt Manager in Cheat Akrien
How to install a cheat Akrien B14 for Minecraft 1.8:
1. Download and unpack the archive using the Winrar or ZIP program;
2. If you have an open Minecraft, it must be closed;
3. Click Start, In the search bar, enter %Appdata %/.Minecraft/Versions;
4. If you do not have such a folder, then it must be created;
5. Transfer the file .jar with a replacement Close all windows;
6. Enter the Minecraft, select a profile called Akrien in the settings;
7. Save it and after entering this profile,
Download cheat Akrien B14 for Minecraft 1.8