Envy – This is the best cheat that bypasses all anti – chis on Minecraft 1 servers.8.I! This cheat for Hypixel and Mineplex, because you will never be banned with it. Envy Client even bypass the nocheatplus plugin, which stands on all servers. There are all cheats here, and Optifine is also built here to increase FPS in the game Minecraft 1.8.I.
Appearance:
Gui menu in this cheat has a fairly interesting variation of the menu in which you can immediately set up and bandage functions.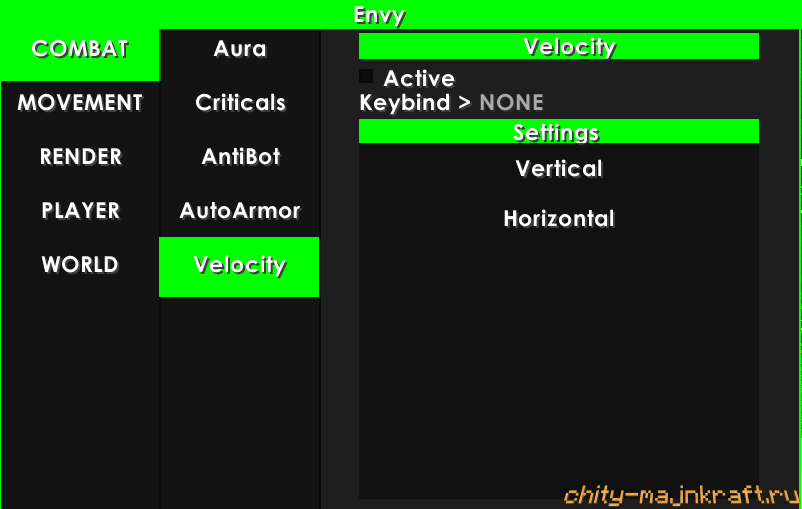 Gui menu in Cheat Envy
Additionally:
Classic Alt Manager without any features will give you the opportunity to create a list of accounts to change them right in the game.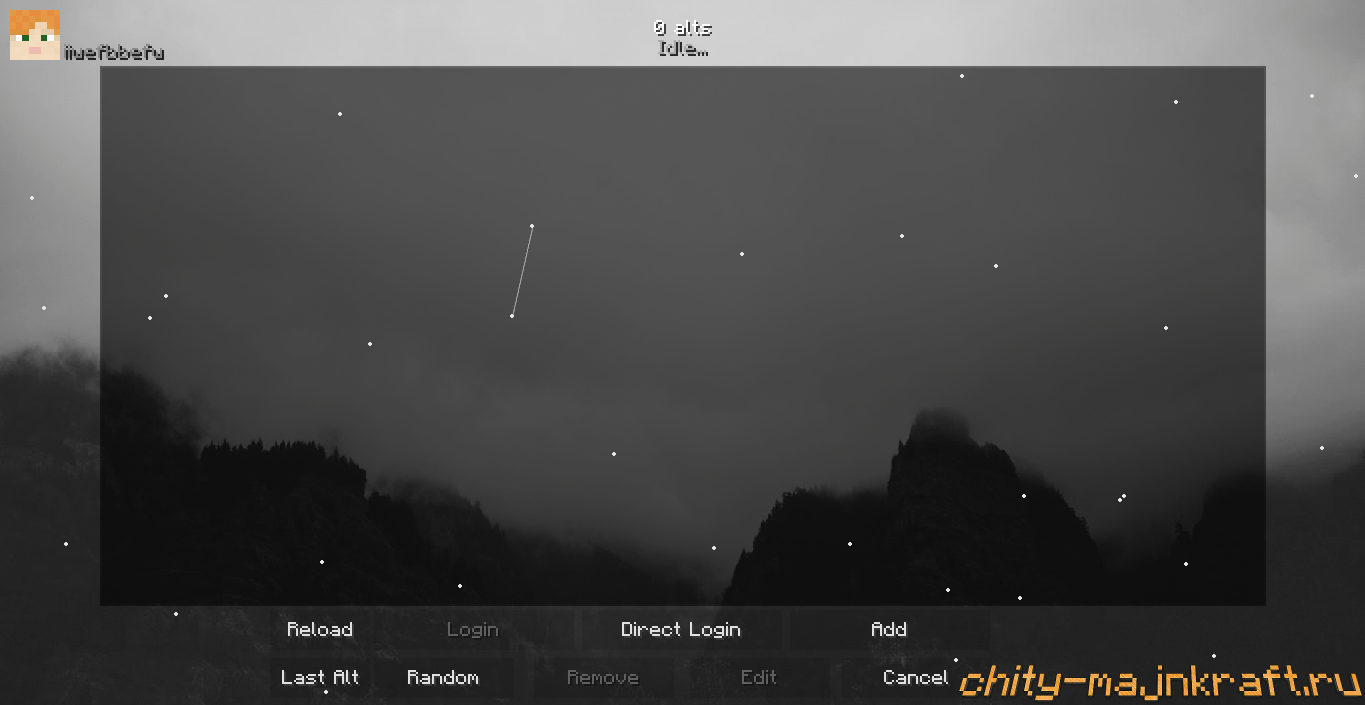 Alt Manager in Cheat Envy
How to install Envy cheat on Minecraft 1.8.I:
1. Download and unpack the archive using the Winrar or ZIP program;
2. If you have an open Minecraft, it must be closed;
3. Click Start, In the search bar, enter %Appdata %/.Minecraft/Versions;
4. If you do not have such a folder, then it must be created;
5. Transfer the cheat client files and close all the windows;
6. Enter the Minecraft, in the settings you should create a new profile called Envy;
7. Save it and after entering this profile.
Cheat Client Envy 1.0 for Minecraft 1.8.Download Cheat Envy for Minecraft 1.8.I