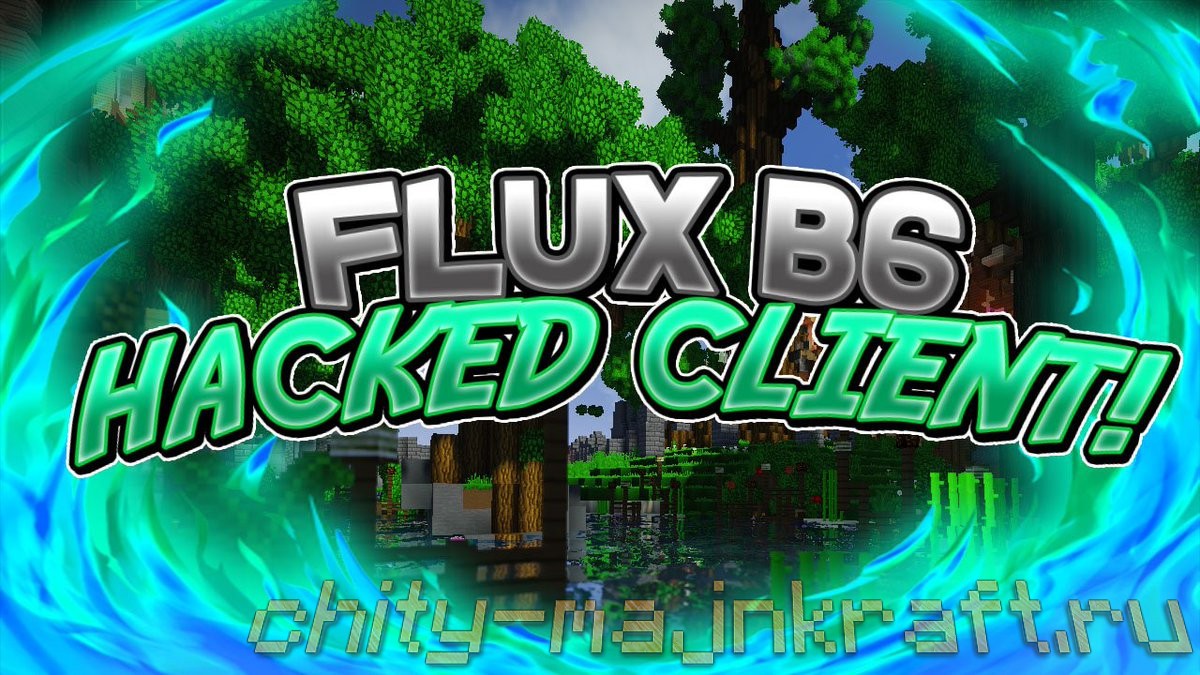 Cheat Client Flux B6 for Minecraft 1.8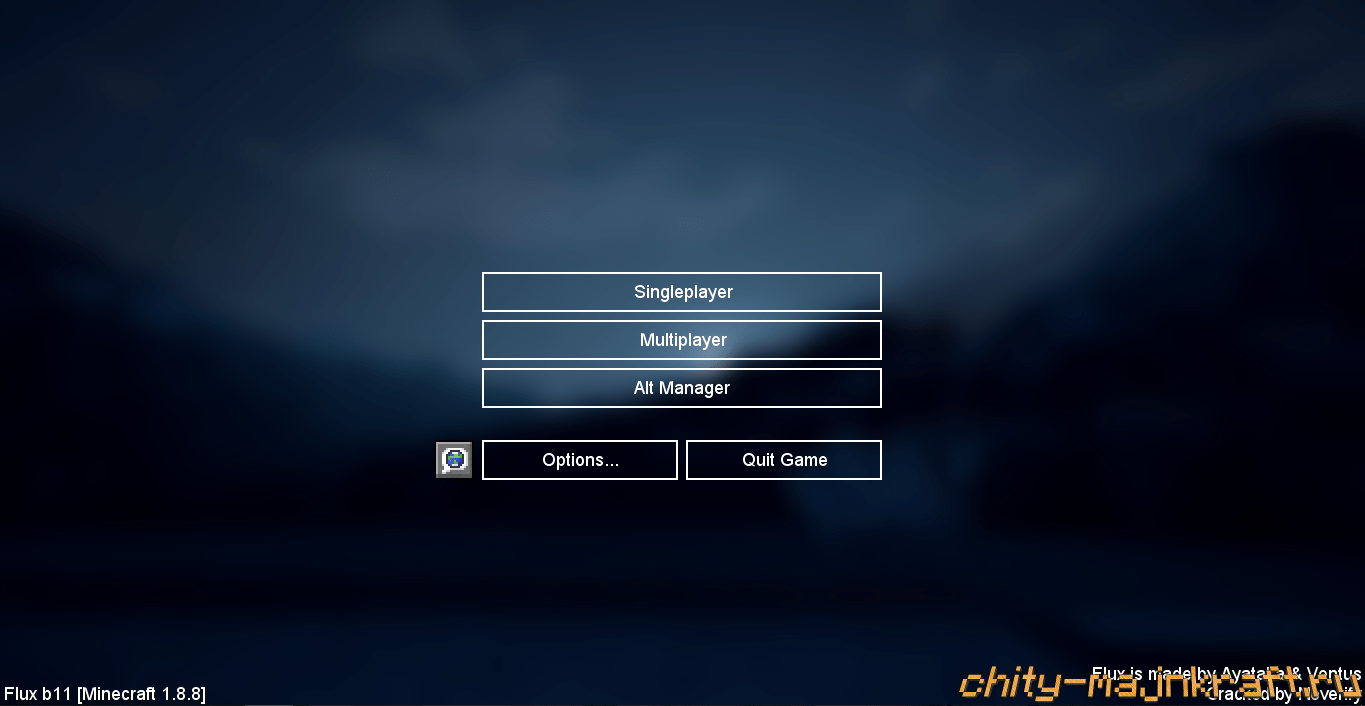 The main menu in Cheat Flux
Flux – It is considered the most advanced client for Minecraft. Flux B6 will allow you to use the best cheats that will be able to work both in a single game and on the server. Due to his excellent protection against anti – Cheates, he continues to stay in the top of the world bypassing his opponents (other cheats). Flux was also used for many videos of the type of flyers – hacks and just cheat reviews. Since the cheat is very popular, he also brought it to many YouTubers.
Description:
Of course, some servers are able to notice the use of cheats. To avoid this, just turn off unnecessary functions in the client. One of these functions is antibots. With its help, you will become less noticeable for anti – Cheats using bots to protect from Killauura. With her, you just stop hitting them, which means that you will not get a ban. Also, this anti – cotter is perfectly bipis ncp and aac.
The Cheat interface remained unchanged, the same beautiful, convenient and easy for new users. He also remained only in English. But this is not a hindrance for those who have ever heard about the name of various kinds of functions. It is unlikely that anyone will be able to confuse Killauura with something else. So everyone will be able to benefit from this reading and get a slight victory in their favorite mini – game or an ordinary PVP battle.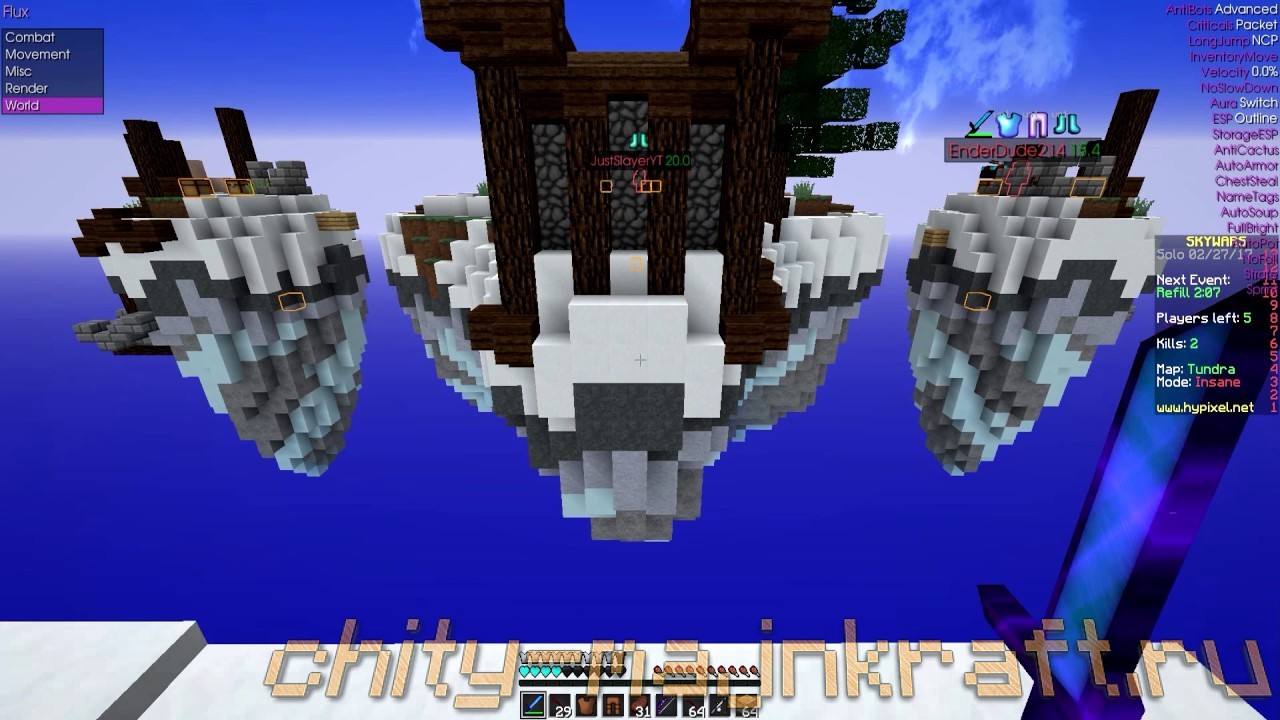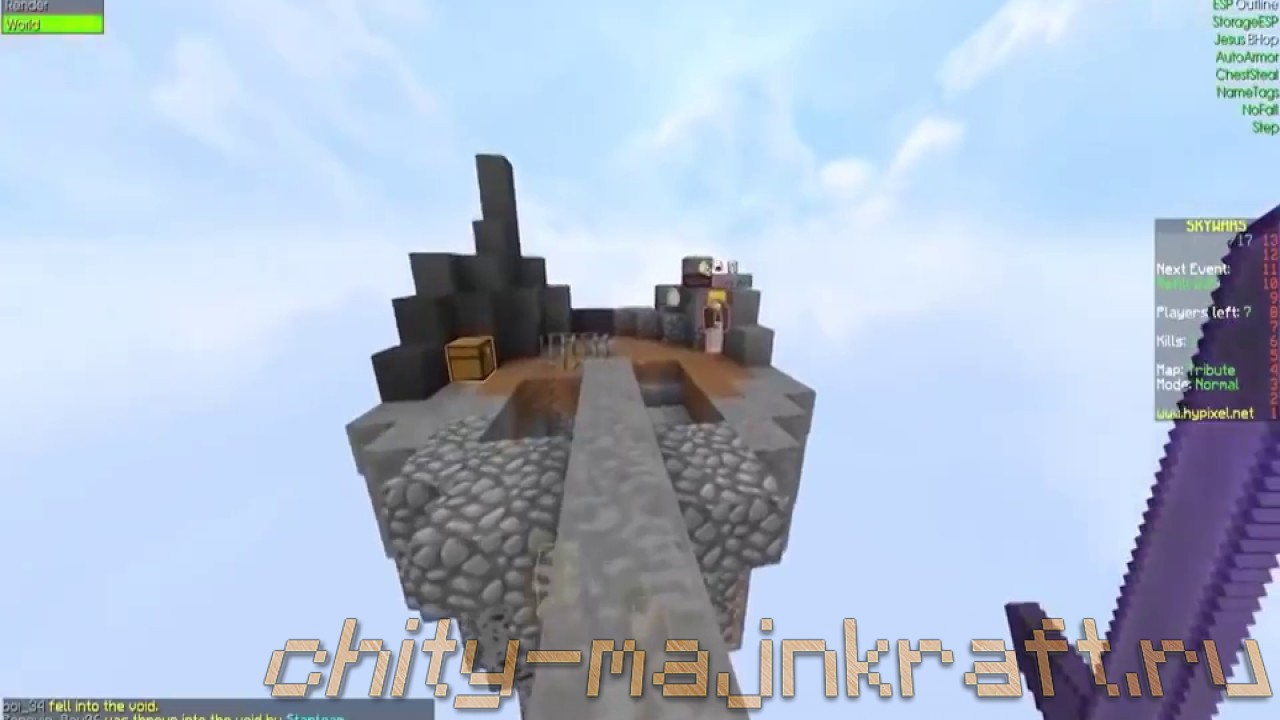 Cheat functions for Minecraft Flux B6:
Wallhack – we see through the walls (players, mobs, things. Not to be confused with Xray, as it allows you to see blocks and ores!)
Sprint – Auto acceleration
Speed – speed (there are many modes + for Hypixel'a)
Scaffold – just running, and there are blocks under us (which are in the inventory)
Killaura – well, this is understandable (optimal settings are: Range – 4.6, APS – 15, Switch)
Invwalk – you can run even when you are in the inventory menu
Cheststealer – just go into the chest, bam and all the things from the chest in the inventory!
HUD – display of the appearance of the reading
Longjump – an unspooped super jump
Suicide – just die
Fastbreak – quickly break the blocks
Regen – well, and so it is clear that this is regeneration
ESP – See all players
Nofall – do not fall
Nofov – FOV does not change when the speed effect
Freecam – like a soul leaves the body and we can fly on the map
Criticals – we only deliver critical strokes
Antiinvis – we see invisible
Storage ESP – We see all chests and stoves through the walls
Nametags – we see nicki players through the walls
Autoarmor – automatically puts on armor
Fasteat – quickly eat
Antibots – We do not see anticheatis bots (for Killaura and Bowaimbot)
Panic – turns off all functions
Fly – well, it is clear that you can fly
BowAimbot – Auto Avoiding onions
Nightvision – night vision
AutosouP – Auto Hawnik!
Tracers – we see the path to the player
Cavefinder – We see mines through the ground!
Control:
This cheat has only 1 management menu, which can not be said about his older brothers. This menu is controlled by arrows on your keyboard. Arrows up and down – the sections and the functions themselves leaf through. Arrows to the left – closes the tab. And the arrow to the right – opens the subsequent section, and then, when there is nowhere to leaf through, it simply turns on the function.
Additionally:
Alt Manager of this Cheat is very beautiful, but has old opportunities, in the change of which there is no sense. Since accounts could be added earlier, so you can add now that it will allow you to switch between them right in the game.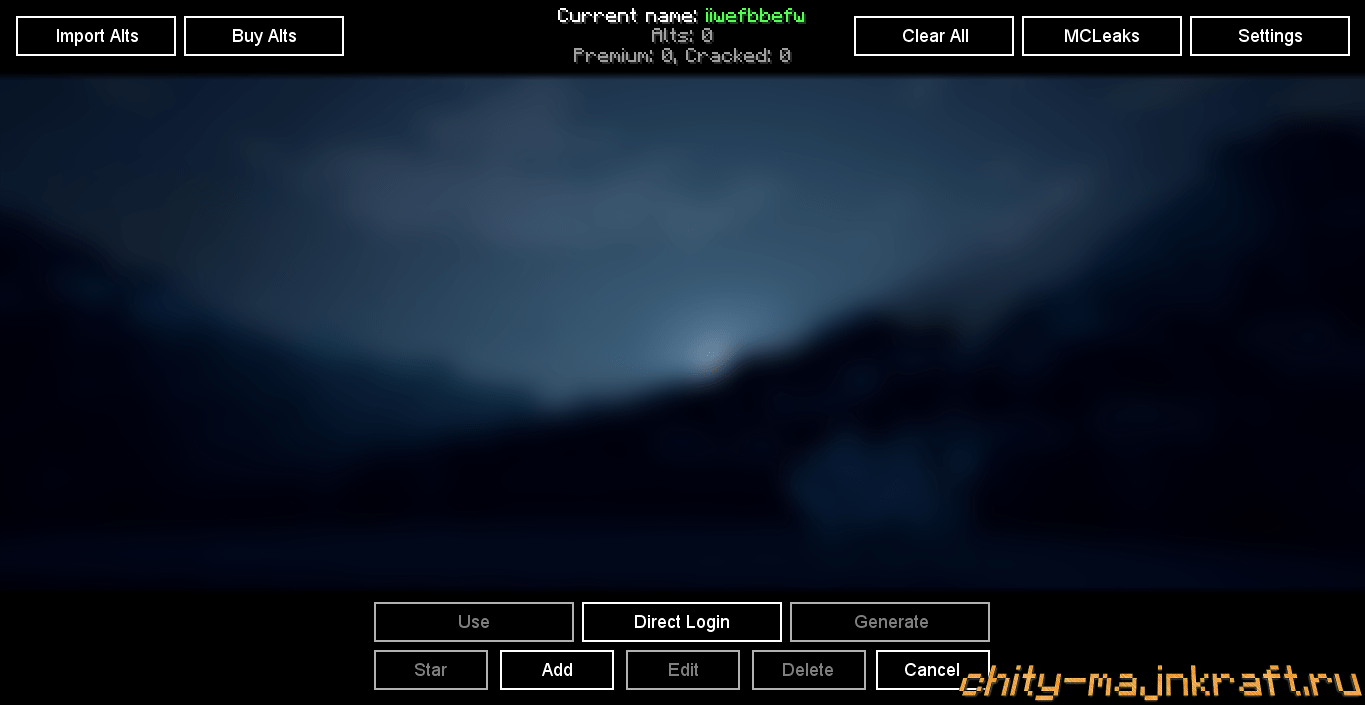 Gui menu in Cheat Flux
How to install a cheat FLUX B6 for Minecraft 1.8:
1. Download and unpack the archive using the Winrar or ZIP program;
2. If you have an open Minecraft, it must be closed;
3. Click Start, In the search bar, enter %Appdata %/.Minecraft/Versions;
4. If you do not have such a folder, then it must be created;
5. Transfer the cheat client files and close all the windows;
6. Enter the Minecraft, select a profile called FLUX in the settings;
7. Save it and after entering this profile
Download Cheat Client Flux B6 for Minecraft 1.8