Cheat Exlitra for Minecraft 1.8.8 – a small client in the number of functions. With it you can read on almost any servers without any problems. This cheat is not complicated in use and there are not many functions and settings in it, but for a beginner in cheats it is ideal.
Appearance
Main menu
The main menu of the client has a simple and stylish design. All tabs of the main menu are worked out for the Cheat style. If we talk about the minuses of the main menu, then one cannot but highlight the lack of support of the Russian language. Tabs are normally displayed only if English is worth. The client is equipped with the opportunity to change the nickname right in the main menu. The tab is responsible for this Login, where you can change the nickname without any problems. Also, you can add a licensed account and it will remain on the list.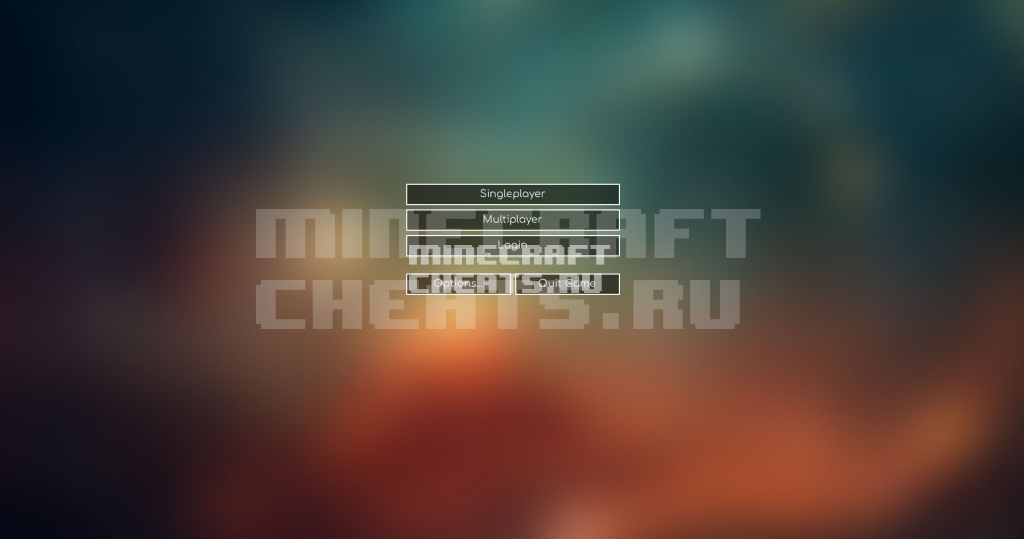 Gui – Men
Gui – manuu has the same style as the main menu. Comfortable and not very massive windows with functions look pleasant. When the function is turned on, it lights up green. During the game in the lower part of the screen, a strip will be visible where various indicators are displayed: coordinates, fps, time and date. To bandage the function, you need to enter the team into the chat: "".bind name of the key function ", for example,".BIND KILLAURA R".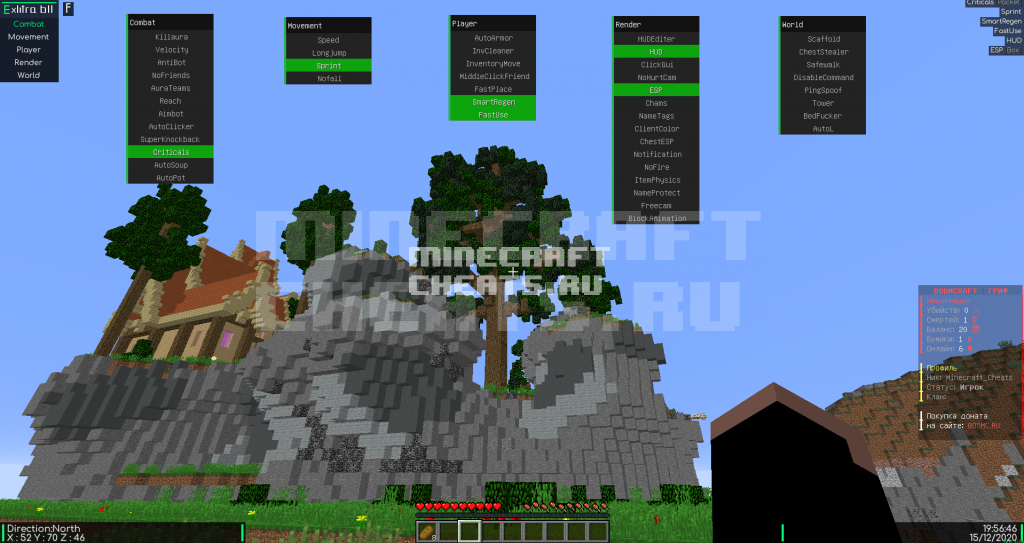 Functionality
There are not many functions in the client, but they are enough for a convenient game. All functions are divided into 5 different windows that are already known to most cheaters: Combat, Movement, Player, Render, World. Although there are not so many functions, but there are settings for almost everyone, which allows you to configure the cheat for almost any server.
How to install an Exlitra chein on Minecraft 1.8.8:
1. Download and unpack the archive using the Winrar or ZIP program;
2. If you have an open Minecraft, it must be closed;
3. Click Start, In the search bar, enter %Appdata %/.Minecraft/Versions;
4. If you do not have such a folder, then it must be created;
5. Transfer the file .jar with a replacement Close all windows;
6. Enter the Minecraft, select a profile called Exlitra in the settings;
7. Save it and after entering this profile
Download Cheat Exlitra for Minecraft 1.8.8