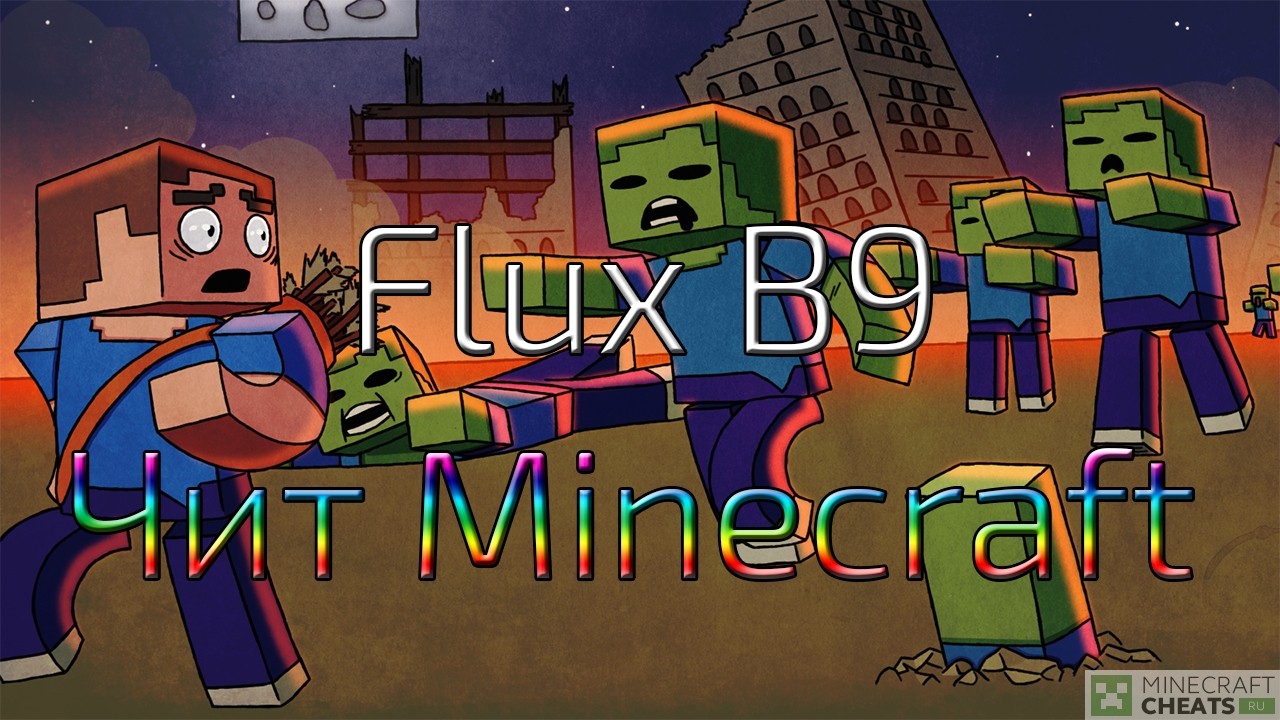 Cheat Flux B9 for Minecraft 1.8 – is a named version with which the developer decides to take up the radical change in the functionality of his creation. It is B9 that a large number of new possibilities are added.
Innovations:
1) Nightvision (Night vision) – imposes on you the constant effect of the potion of night vision.
2) Antiinvis (Anti – invisibility) – thanks to this function, you can see all the players who used the potion of invisibility or just went to Vanish .
3) ENCHANTEFFECT (Enchanting effect) – imposes a spell of the maximum possible level on your things. Things will not shine, but damage/protection from them will increase. So this function is quite useful.
4) Blink (Teleport) – allows you to teleport in any direction. But provided that in the place where you need to teleport you put a "label", since teleportation occurs only on it.
5) Fasteat (Fast food) – allows you to use meat, apples, pies and so on without delay. Very useful in games in which regeneration occurs with the help of food. For example, on Kit PVP.
6) Fastplace (Quickly put blocks) – allows you to put blocks without delay.
7) Suicide (Suicide) – as for me, then the function is useless, but for some reason the author decided to add it. I think from the name you understand that when activating this function, you will just die.
8) Cheststealer (Kidnapper of chests) – this function itself, without your interaction, takes away all the contents of the chest and transfer it to your inventory. All you need is from you is only to open this chest.
How to install a cheat FLUX B9 on Minecraft 1.8:
1. Download and unpack the archive using the Winrar or ZIP program;
2. If you have an open Minecraft, it must be closed;
3. Click Start, In the search bar, enter %Appdata %/.Minecraft/Versions;
4. If you do not have such a folder, then it must be created;
5. Transfer the cheat client files and close all the windows;
6. Enter the Minecraft, select a profile called FLUX in the settings;
7. Save it and after entering this profile
Download Cheat Flux B9 for Minecraft 1.8