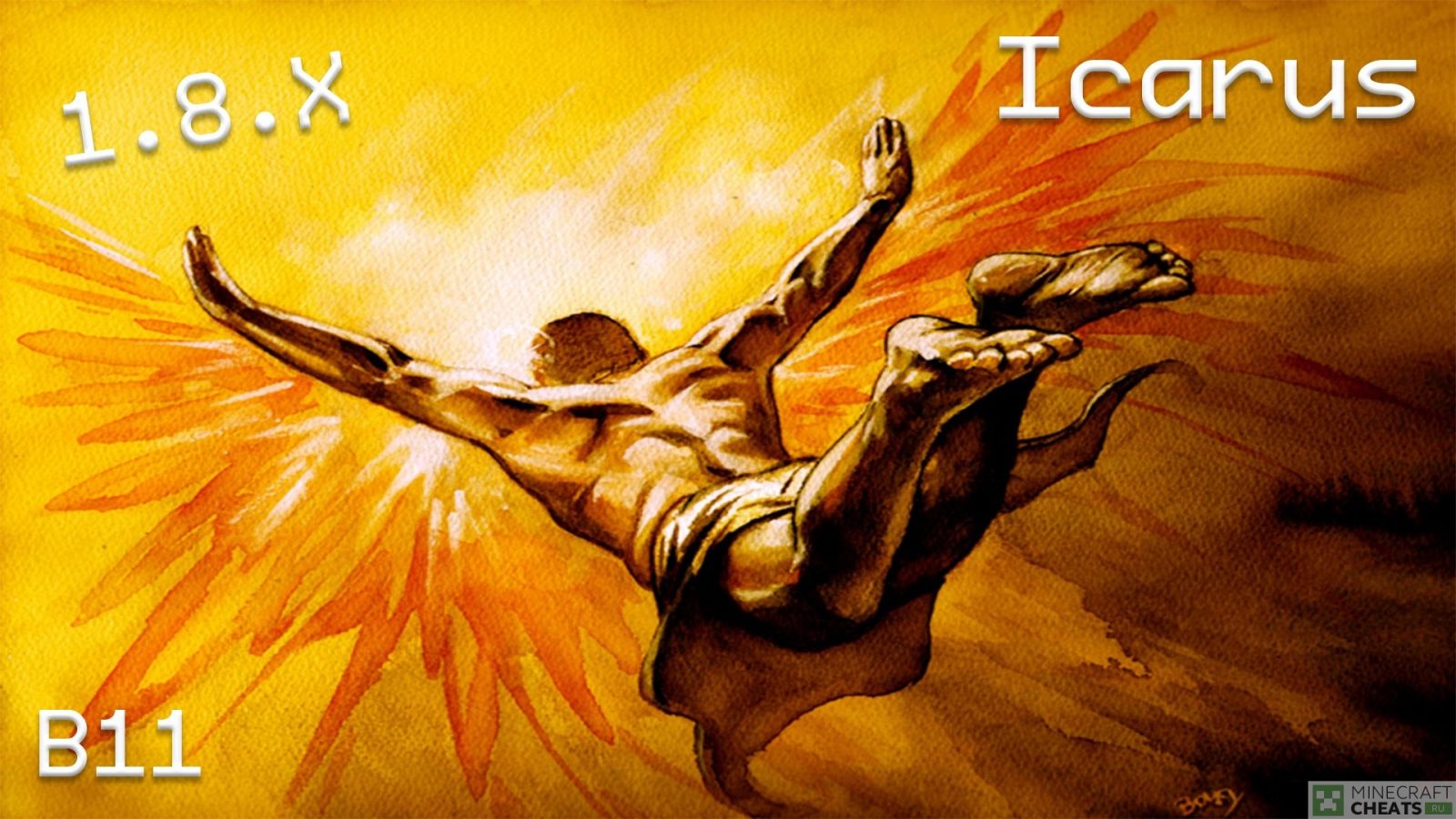 Cheat Icarus for Minecraft 1.8 – the latest version of all your beloved Cheat, which will appeal to any player and will always come in handy.
Cheat has a very convenient interface. Even though he is in English, he will be clear to beginners.
Cheat has all the necessary functions that will help you become a top player on any server. For example, functions such as STEP or Longjump.
Cheat bypasses many anti.
How to install Icarus cheat on Minecraft 1.8:
1. Download and unpack the archive using the Winrar or ZIP program;
2. If you have an open Minecraft, it must be closed;
3. Click Start, In the search bar, enter %Appdata %/.Minecraft/Versions;
4. If you do not have such a folder, then it must be created;
5. Transfer the cheat client files and close all the windows;
6. Enter the Minecraft, in the settings you should create a new profile called icarus;
7. Save it and after entering this profile.
Download cheat icarus for Minecraft 1.8