In Cheat Inertia 3.1.3 There are functions that you cannot meet in other cheats. It has about 120 or more functions in it, quite beautiful design.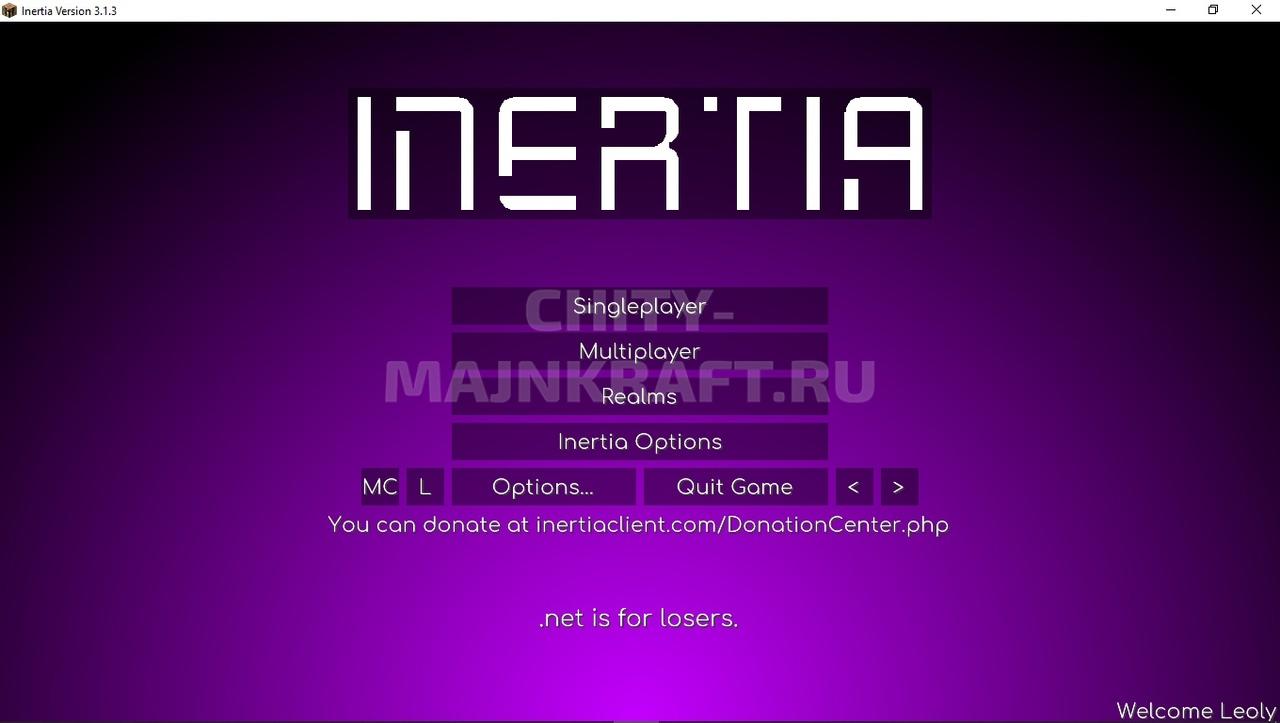 Peculiarities:
The advantage is that it works as a mod, which means that you can combine it with other mods. To open the menu, press the right shift.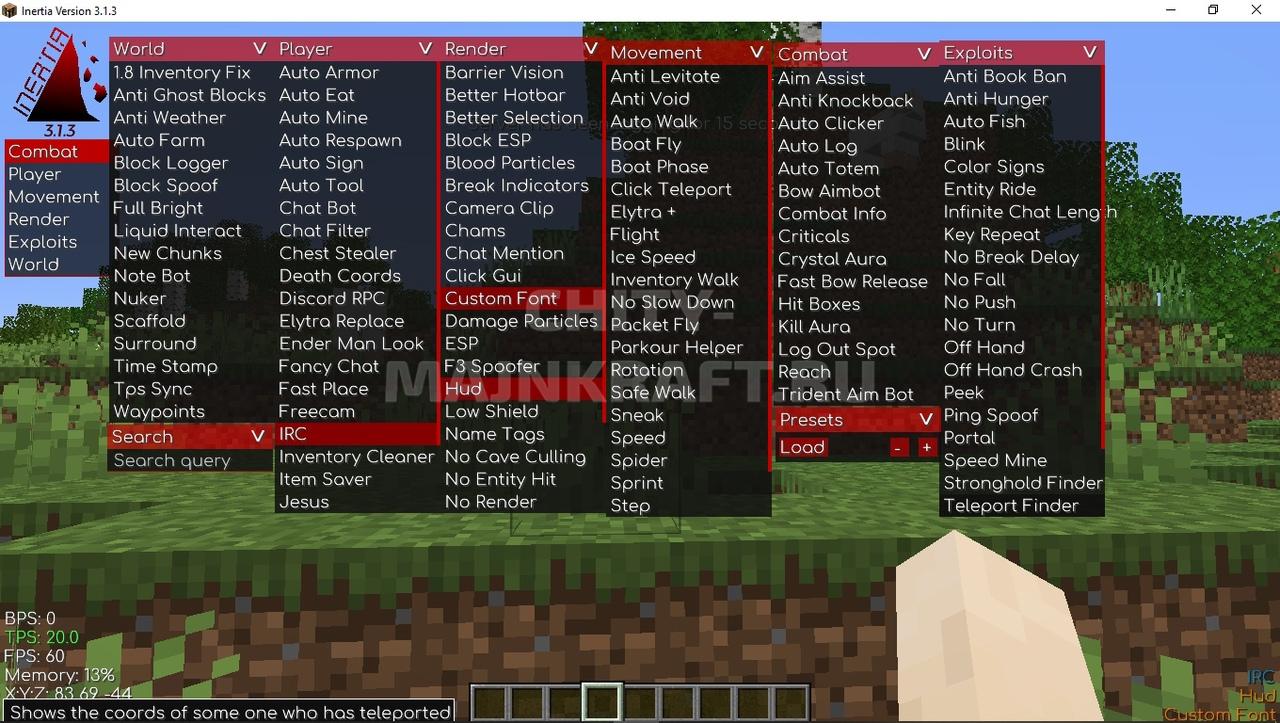 Functions:
There are a lot of cool and cool functions in Cheat. When you go to the network game, there will be such buttons from above: Login, Name, Viaversion and Proxy. NAME is to change the nickname right in the game. And with the help of Viaversion you can change the version without leaving Minecraft.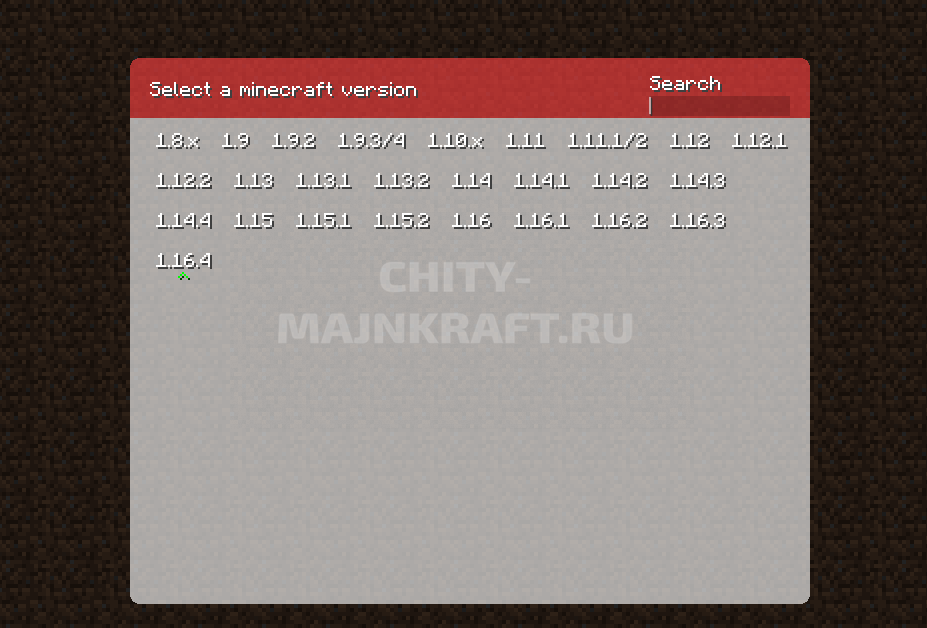 Death Coords – It will help you find the place where you died, give the coordinates of the place of death. Jesus – allows you to walk on water. Anti Knockback – You will not be able to discard you. Bow Aimbot – Automatically aims on the target, you can configure who exactly to aim. Trident Aim Bot – The trident will aim at the target himself. Click Teleport – You can teleport to where you click, there will be an indicator on the site of the sight where you can teleport to the PKM. Ice Speed – will allow you to move on ice faster. No Slow Down – You will not slow down when you eat or drink potions. Barriers Vision – With the help of this function, all barriers are visible. Charm – Mobs will be seen through the walls.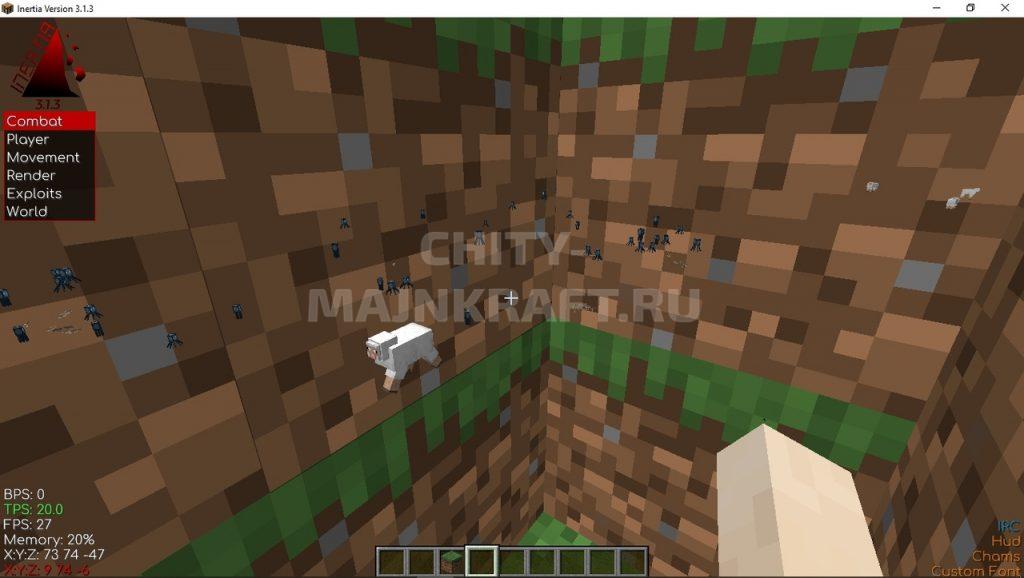 Damage Particles – displays the amount of damage applied. Tracers – shows the players who are nearby, with the help of rays. Trajectories – shows an arrow flight trajectory. Anti Hunger – less hunger is consumed. Stronghold Finder – Search for the fortress, builds lines at the location of the fortress. Full Bright – Very high brightness. New Chunks – highlights just generated champs. Scaffold – automatically puts blocks under you, this allows you to walk through the air creating ways. WayPoints – You can make tags in the form of lighthouses. In order to put such a mark, write in the chat: .Waypoints Add 213. Peek – shows everything that is in a shakar or inventory.
Inertia 3 disadvantages.1.3:
There were no shortcomings, the cheat is pretty good.
How to install an INERTIA 3 cheat.1.3 on Minecraft 1.16.4:
1. Download and unpack the archive using the Winrar program;
2. If you have an open Minecraft, it must be closed;
3. Download Fabric and unpack it into the Versions folder (as in the instructions below);
4. Click Start, In the search bar, enter %Appdata %/.Minecraft/Mods
5. If you do not have such a folder, then it must be created;
6. Move all the files from the archive to this folder and close all the windows;
7. Enter the Minecraft, select a profile called Fabric 1 in the settings.16.4;
8. Save it and after entering this profile.
Fabric 1.16.4 Smachinginertia – Client – 3.1.3 – 1.16.4 Speak