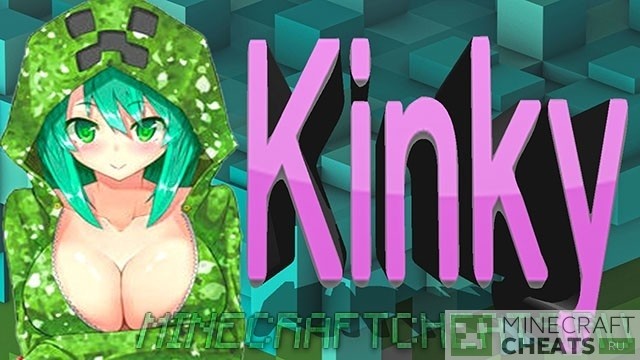 Cheat Kinky for Minecraft 1.5.2 – This is the first cheat client, in my memory, which was created by a girl named Sendy. It is worth noting that this cheat by many parameters bypasses its co – brothers. In it you can find functions such as:
O – Tracers
P – Player ESP
C – Brightness
V – Freecam
B – STEP
N – nofall
M – Aimbot
, B – nuker
F4 – Safefalk
R – Flight
Y – Chest ESP
U – NAMETAGS
F6 – Trajectories
Backspace – Autotool
Ctrl – Zoom
Arrow down – LSD
F – sprint
G – B caredcrumb
H – Speed Mine
J – dolphin
K – Killauura
L – Noknockback
;, W – fastplace
Z – sneak
X – Xray
But this is just binds, you also have a cheat and a regular menu that opens up on the arrow. The design of the reading is quite pleasant for gaze. And the appearance is always a pleasant addition to the game.
How to install a cheat Kinky on Minecraft 1.5.2:
1. Download and unpack the archive using the Winrar or ZIP program;
2. If you have an open Minecraft, it must be closed;
3. Launch .jar of the installation file of the Cheat;
4. Enter the Minecraft, select a profile called Kinky in the settings;
5. Save it and after entering this profile
Download Cheat Kinky for Minecraft 1.5.2