Cheat Mod WorldDownloader for Minecraft 1.6.4 – Like those who like to shoot fake – shaped servers for YouTube or just their vulture.
Using this che – fashion, you can completely copy the card to your Saves folder (single game).
Usage:
Using the mod is very simple, you just need to press the ESC key and press the button in the menu Download this world run on the map, after ESC again and already Stop downloading this world and wait for the full preservation of the card, which will proclaim the console. All now at the entrance to a single game you will see a map called the server Minecraft, on which you played.
It is worth noting that the process of running on the card is jointly. It is needed in order to load the card. If you do not do this, then the card will be preserved within a radius of you about 10 cups (160 blocks)
Additional Information:
In order to maintain the contents chests, They need them open During the process of downloading the card from the server
SEED (the world generation key) will not work if you are not the creator of the server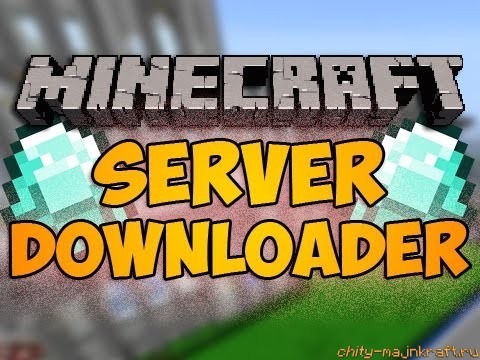 How to install a WORLDDOWNLOADER mod cheat for Minecraft 1.6.4:
1. Create a new version of Minecraft by copying the existing folder from the Version folder and renaming it (for example, copying from 1.6.4 and renaming 1.6.4.WDL)
2. Rename files in the new folder .jar and .json with the same name as the folder (add .WDL)
3. Edit the file .json to "".WDL "ended up in the" ID: "field (edit through a notebook)
4. Open the Minecraft file.jar using Winrar
5. Place the files from the archive that you just uploaded. If necessary, move with replacement.
6. Remove the Meta – Inf folder if it exists in the jar file.
7. Close the archive and save if it is required.
8. Launch the game and create a new profile by choosing a new folder that you just created (for example, 1.6.4.WDL)
Download Cheat Mod WorldDownloader for Minecraft 1.6.4