Nexus – A wonderful cheat that continues to be updated to this day and still leaves past versions relevant. This version, although outdated, is still cope with a large number of anti – Cheates, which opens up a huge selection of versions to users, and does not limit them only the latest. The design of this version is quite attractive and will enjoy the appearance as much as possible. This cheat can also please you with its functionality, which is quite large, and most importantly, powerful.
Appearance:
Gui menu is quite large and because of simplicity beautiful. It opens on the right shift and in the case that you can choose functions in it – you can also configure them in the same menu thanks to the arrows depicted near the functions.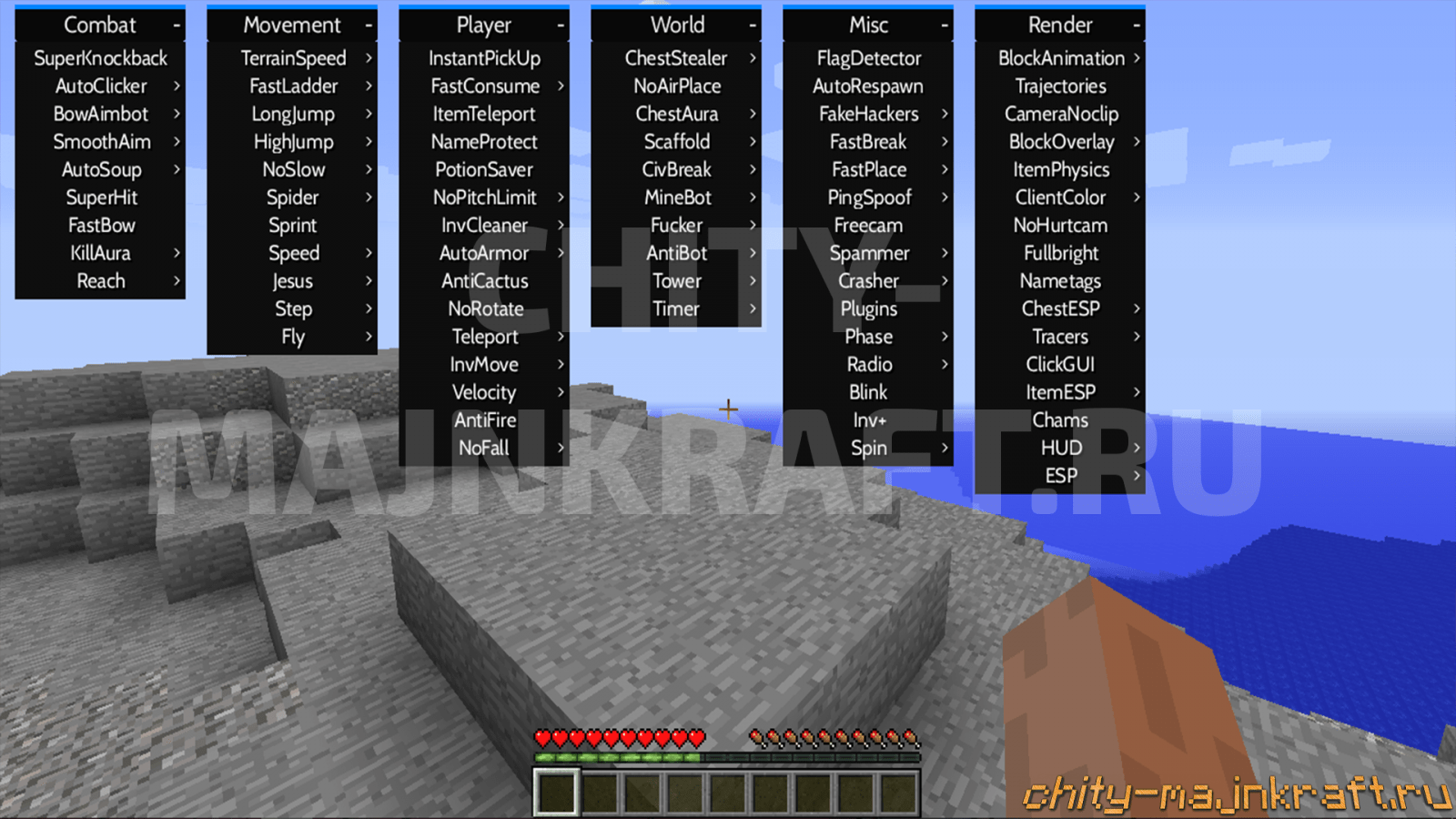 Gui menu in the Cheat Nexus
Additionally:
Standard Alt Manager with a beautiful design will allow you to create a list with accounts to switch between them.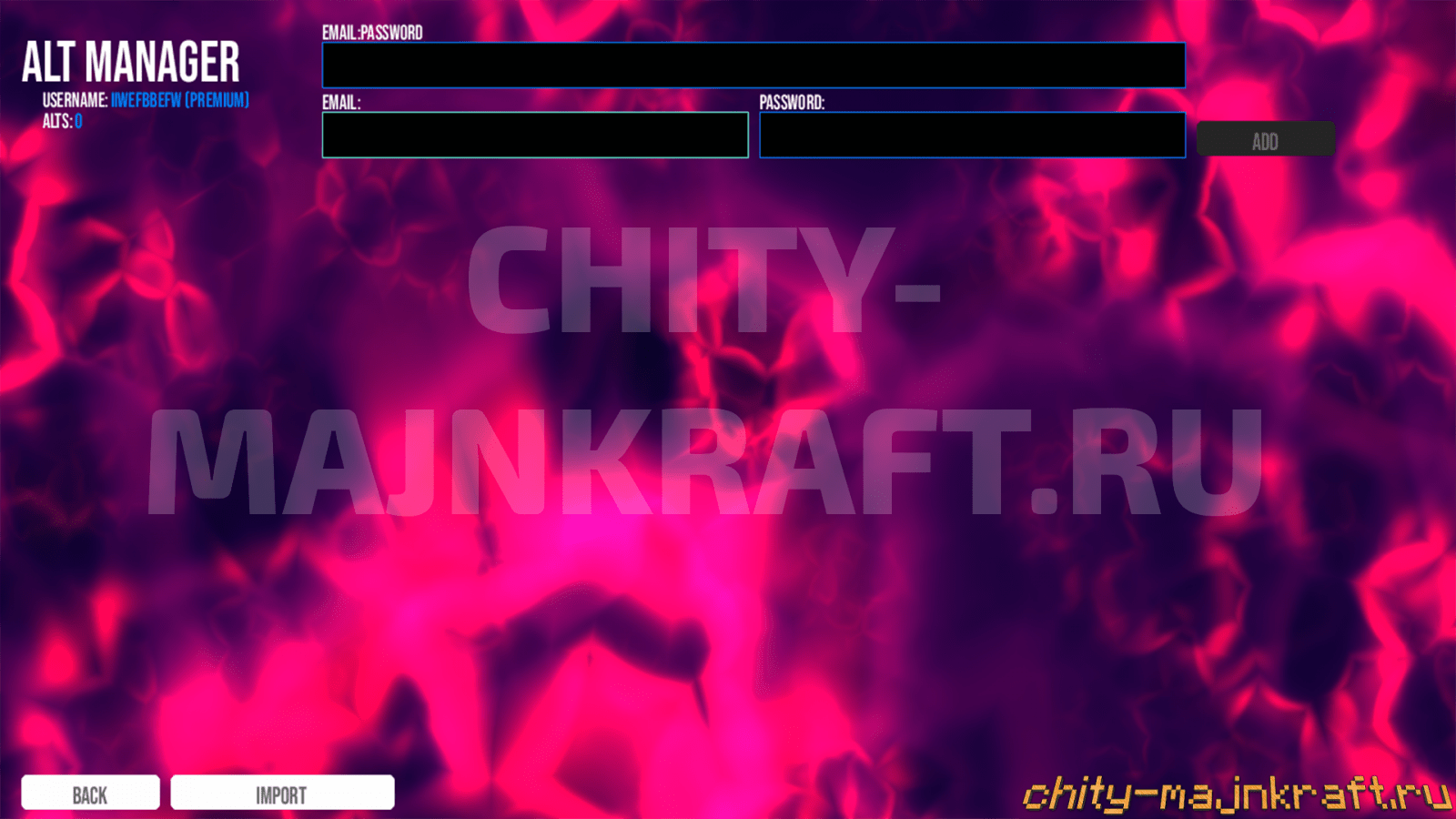 Alt Manager in Cheat Nexus
How to install a Nexus B10 cheat for Minecraft 1.8:
1. Download and unpack the archive using the Winrar or ZIP program;
2. If you have an open Minecraft, it must be closed;
3. Click Start, In the search bar, enter %Appdata %/.Minecraft/Versions;
4. If you do not have such a folder, then it must be created;
5. Transfer the file .jar with a replacement Close all windows;
6. Enter the entrance to the Minecraft, select a profile called Nexus in the settings;
7. Save it and after entering this profile
Download Cheat Nexus for Minecraft 1.8