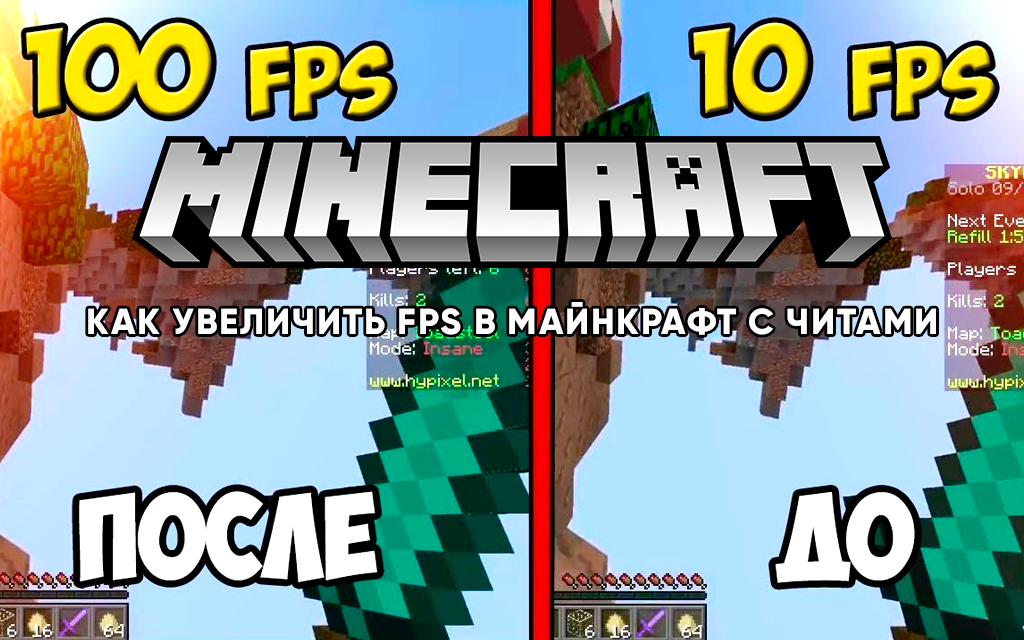 How to increase FPS in Minecraft with cheats – This issue is probably worried about those players in Minecraft who use cheats and those who have a weak PC. In this guide, we will tell and show various ways to increase FPS in the game, when using cheats on servers.
First, figure out what kind of cheat you have. This means that you need to find out – a modification of this or a client. We throw modifications into the Mods folder, and the client in the Versions folder.
How to increase FPS in Minecraft with cheats
Modifications:
Method 1. Play with Forgeoptifine version of the game.
Yes, yes you did not rush, play. This is enough to get a significant increase in FPS in the game. Also, the Optifine version has many flexible settings that will help adjust the graphics and the whole game as a whole for your PC.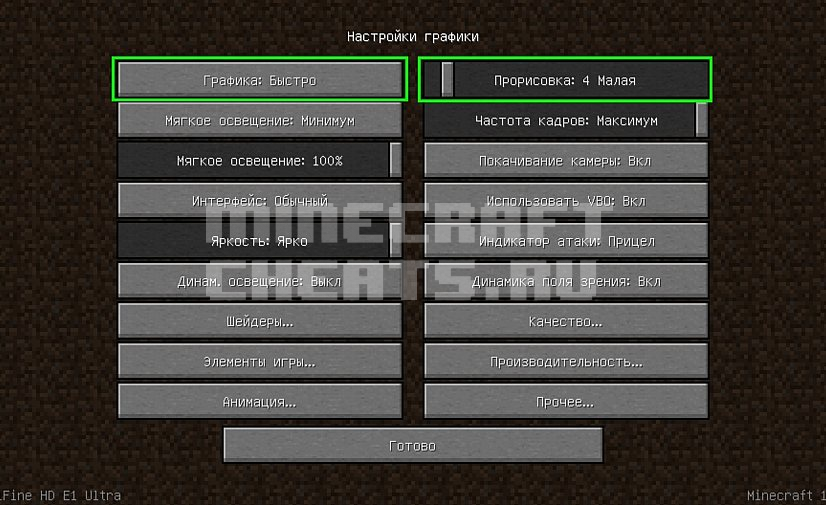 Method 2. Install several modes that optimize the game.
Among a fairly huge number of different modifications, there are those that raise FPS in various ways, due to the optimization of the game. Among the famous and effective mods, we highlighted:
Better fps – increasing FPS by optimizing the game in various aspects.
Phosphor – increasing FPS by optimizing light in the game.
Foamfix – intended to facilitate the work of RAM.
AI IMPROVEMENTS – optimization of artificial intelligence of entities.
And many other modifications that can easily be found on the Internet.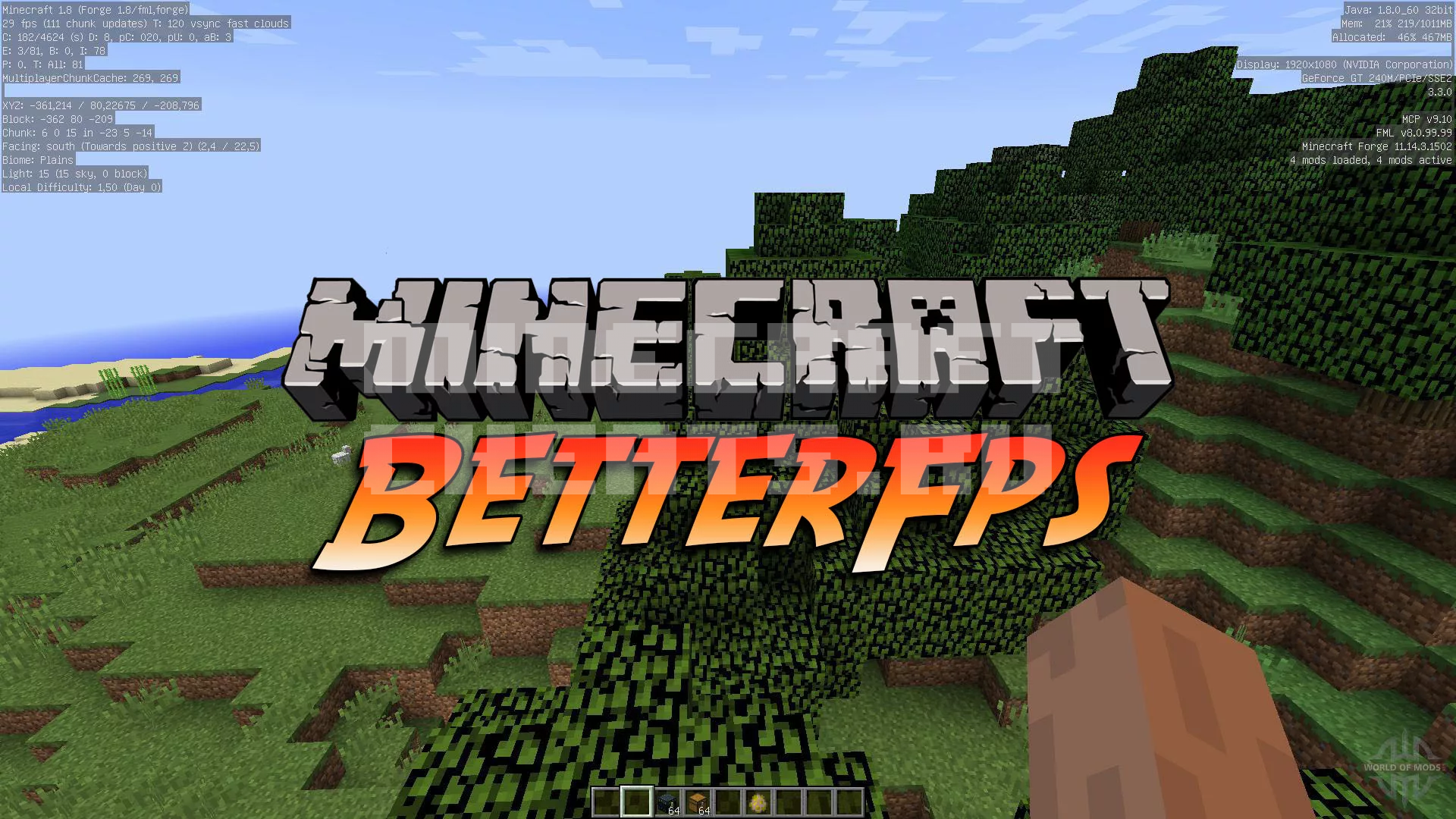 Clients:
Method 1. Installing Optimizing the resource of packs.
Just as there are optimizing modifications, there is such a plan for the resource of packs. The increase in FPS is due to the deterioration of the quality of textures (reducing their resolution). Actually this is a fairly effective way, since it reduces the load on your video card.
For example, there are the following packs resource:
F8THFUL – One of the best, optimizing the game of the resource of packs, in resolution only 4 × 4!
More fps texture pack – quite minimalistic resource PAK in resolution 8 × 8.
Splotch – Beautiful, well combining colors in the world resource PAK, also in resolution 8 × 8.
And many other packs resource.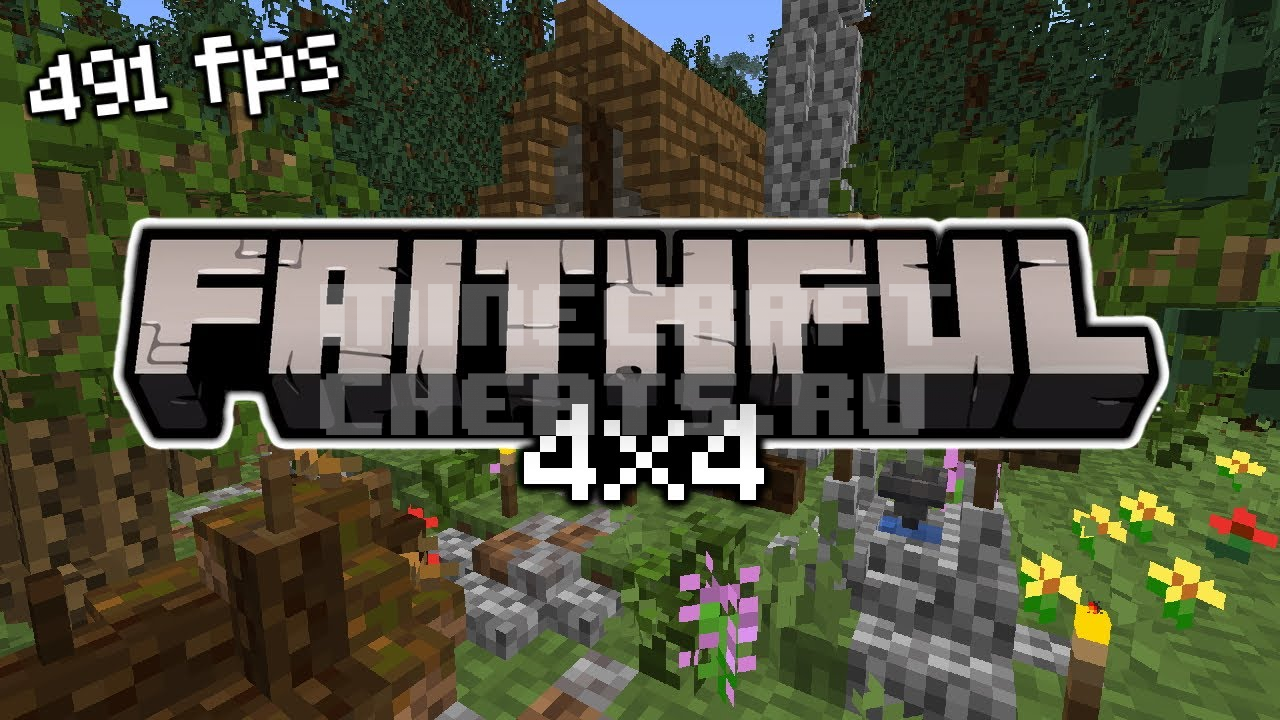 General ways:
For modifications, you can also install a resource PAK that increases FPS.
Highlight more RAM to the game. To do this, go to the launcher settings, and at the "Selection of Memory" point, move on a little slider. Click the "Save" button.