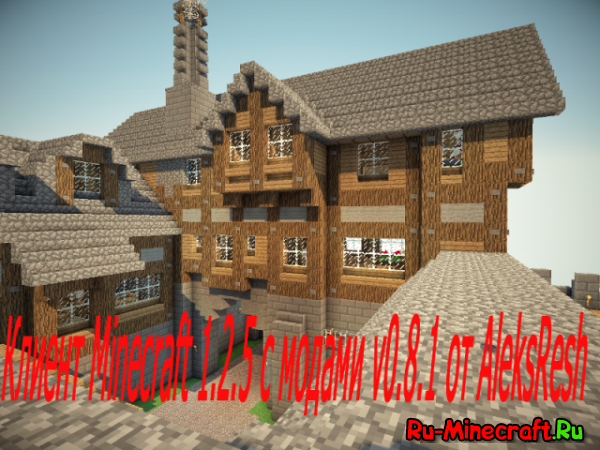 Pak V0 version.8.1
Fashion:
– Spawner Gui Rus (translated GEARS) with this mod, you can now choose which mOB will be sleeping in Spawnir.
– Inventory Tweaks – You have a mess in the inventory? – no problem! With this mod, all things from only one key will become in place.
– Mo'creaturev3.6.2 – snakes, tigers, bears, cats, dolphins, turtles, ..
– Revolver mod – Revolver.
– Modloader Extension V1.1 – This mod makes it possible to turn on and off the mods that are installed on your client
– Timber – Blue the lower tree block, and everything is crumbled, to your legs, in the form of a block of wood.
– Balkon's Weaponmod V8.6 – a bunch of weapons – for you.
– Goblins – rus (translated GEArs) goblins!!!
– Millenaire – 2.7.4 villages with residents
– WildCaves
– Recipe Book – All craft recipes, now available to you right in the game
– Shelf – Rus (translated GEArs) a mod that adds shelves made of wood, stone, brick and obsidian to the game, on which you can put your things.
– Tale of Kingdoms V1.3.0 – Rus (translation by Aleksresh) starting the game by a simple mercenary, as you pass, you can establish your kingdom.
– Battlegear 2.7.7 – With this mod, you can take a weapon in two hands, or just wear a shield on the second hand, which will give even more protection.
– Ruins – This mod will generate interesting ruins around your world, entering which you can find a chest, with interesting things.
– Battle Towers – a mod adding towers, and not just towers, but huge towers. The higher you get up the better than the cookies =) and at the very top you will be a boss with 200 hp.
– Meteorite rus is walking on the map, you can find a meteorite crater in which there will be a stone from which you can make things stronger and stronger than diamonds.
– Smart Moving 9.1 – You can: run, crawl, swim…
– Matmos – This mod will fill your world with wildlife sounds
Bosscraft – a huge number of bosses by killing which you will receive unique armor and weapons .
– – Optifine 1.2.5 HD C C2 – mod increases performance in the game, increases FPS, improves the quality of textures.
– Sonic Ethers Unbelievable Shaders V08 – improves graphics, adds dynamic shadows.ATTENTION !!!If a weak PC, then lags are possible. (Installed separately)
– Toomanyitems (I turned it off) – any item in a couple of clicks . (If all the same in unbearable, then click Latin O)
– Zombie Dismemberment [v2] when the murder of a zombie, he literally crumbles to pieces
– Exp Chest (V1.7) a chest in which your experience is stored
– Minions with this mod can call em ..their slaves… (Click n to call the menu)
– Craftguide V1.4.4
– HD Player Skins This mod adds the ability to wear SKNI in HD format, such as 128×64/256×128/512×256/1024×768.
– Familiars mod you can call satellites .Which give different bonuses .For example, the ability to breathe underwater
– Rei's Minimap – this mod, adds to the game – card. Now navigate in the world, it has become much easier.
– More Health RPG 2.3 – with an increase in experience, the number of lives increases.
– Atmos mobs v1.0 – turtles, chameleons, squirrels, pigeons…
– Castle Defense 2.4
– Elemental Creepers V2.3 – Now there are a lot of diverse creepers.
– UNOFFICIL BETER ENCHANTING V1.2.7 – To enchant the subject is now much easier.
– Higher Enchanting
– Custom NPCS V0.eleven.10
– The Great Wall Mod – generates locks .
– Ruins mod – create on the map, different stone ruins with treasures.
– 3D items
– Modloader, Modloadermp, Audiomod, Forgeapi V3.0.1.75, Player API.
Bonus in the game folder has an archive with skins for a high resolution character .
I ask who do not feel sorry for the money, in this way you will raise me an incentive to create the next version.
Yandex Money 410011403913363.
QIWI wallet 9202335963
Screenshots: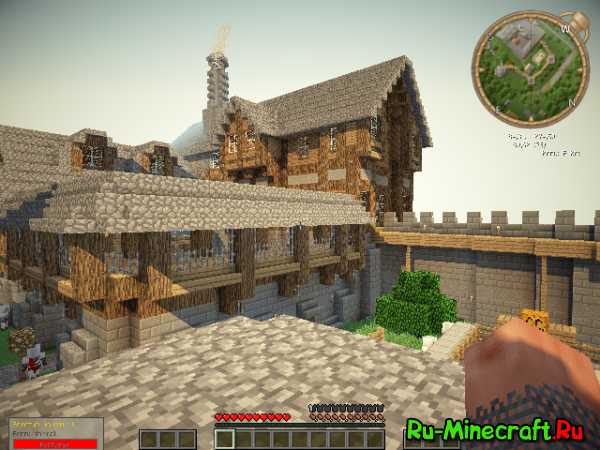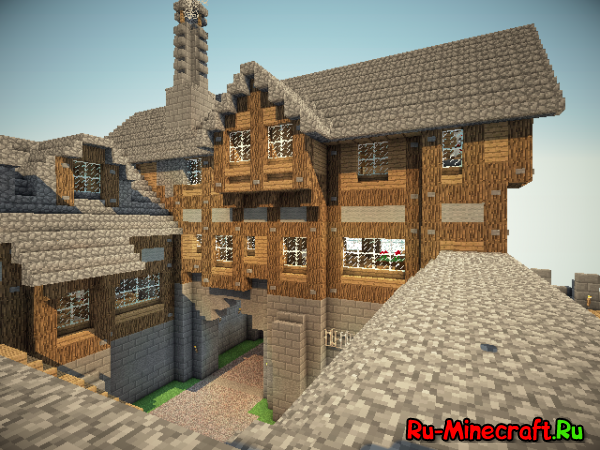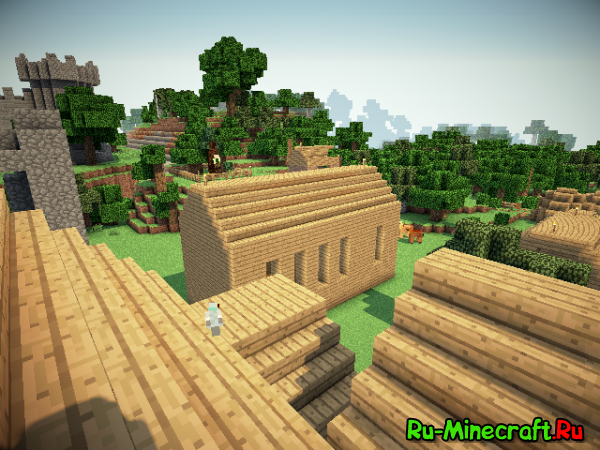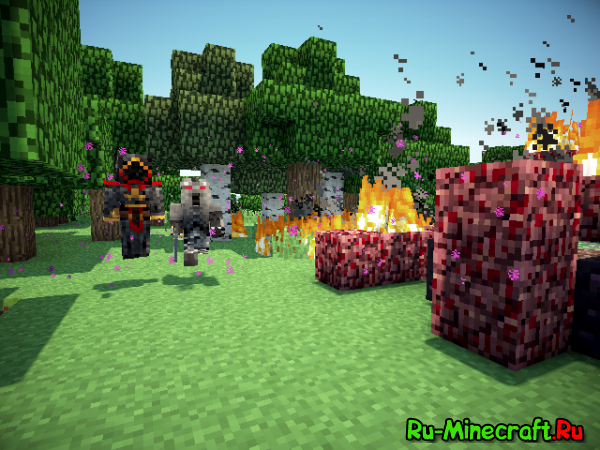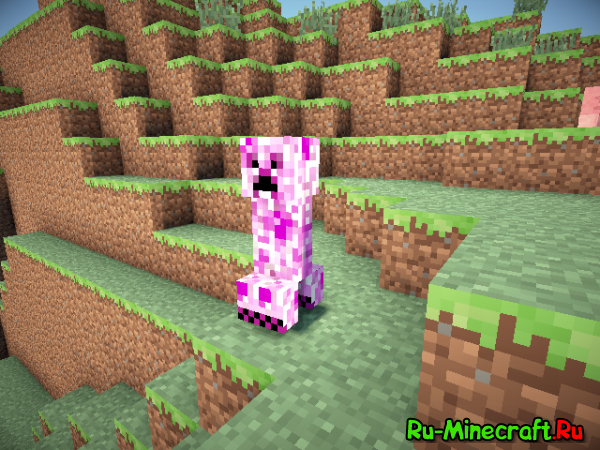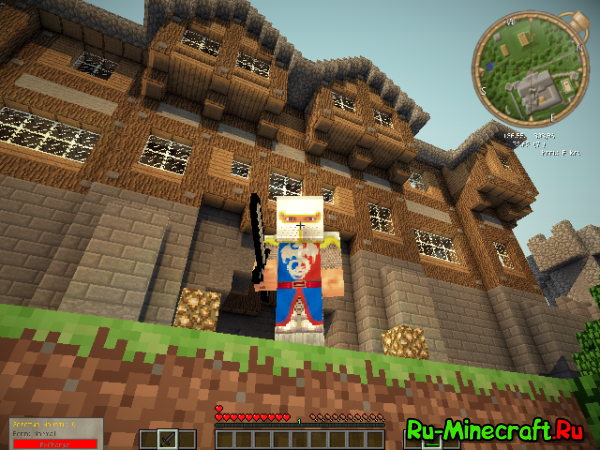 Download client:
People
I recommend updating Java Version 7 Update 4