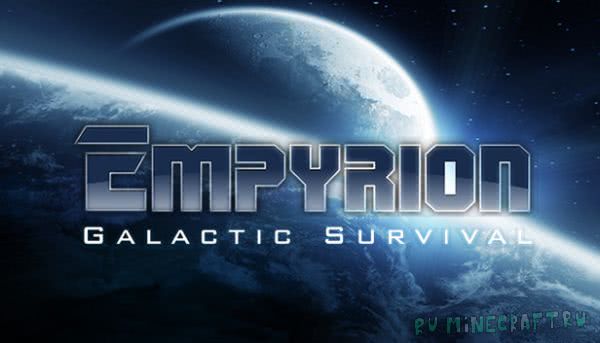 Hello Rumainovites. Today I will show an excellent customer in the game Empyrion. The resource package has been updated. Music and sounds are taken from EGS.
Fully altered generation of the world (close to real).
You can build various bases and ships.
Many weapons and food. Changed HUD and most importantly menu!
P.S: The client is cheese and under
About the game Empyrion:
Empyrion is a sandbox, research and survival in one bottle! A huge open world, represented by several planets, according to which you can freely move without loading screens! You need to explore planets, extract resources, build, fight and survive!
Video:
List of mods:
Archimedesships – Build any ships, absolutely any shape!
ATG – Alternative generation of the world. Close to the real.
Chisel – Many different blocks.
Constructor – Easycrafting. The designer adds.
CustomMainmenu – Changes the main menu in the game.
Drills – Addon to Thermalexpansion. Adds drill.
Dungeoncraft – Adds Dange
Enchiridion – Adds the opportunity to write your books, guides, etc.D.
Enviromine – Mod bringing a piece of realism in the game. The physics of blocks improves.
Flashlight – This is a flashlight, yes.
Furniture – Furniture
HardCoredarkness – Nights became dark, and caves too.
Harvestcraft – Many plants and food.
Interface+ – Chanks HUD
Lycanitesmobs – A huge many different creatures
Malisisad – Adds advertising banners.
Malisisdoors – Doors, many doors.
Mariculture – The variety of the sea world.
MatteroverDrive – Become an android
Minimap – minimap
Ambiotic – Sounds of the environment
Recipebook – Book of culinary recipes
SOLAREXPANSION – Sunny plates. Addon Thermalexpansion
TechGuns – A bunch of various weapons and armor.
Thermalexpansion – Technical mod.
Thermalfoundaton – Addon to Thermalexpansion. Adds tools and armor
Treecapitor – It became easier to chop trees
WeakDroptweaks – In addition to meat, bones and wheat fall out of animals.
Screenshots: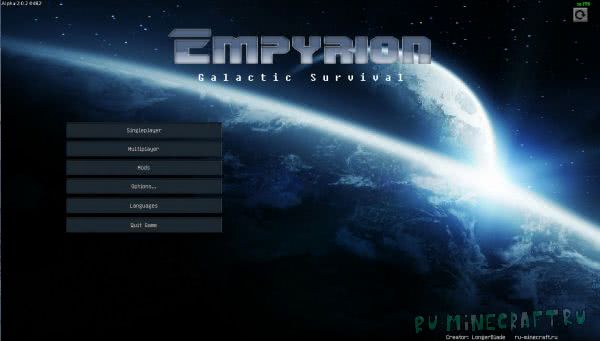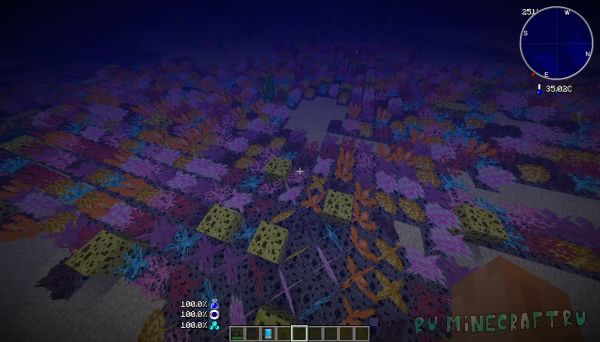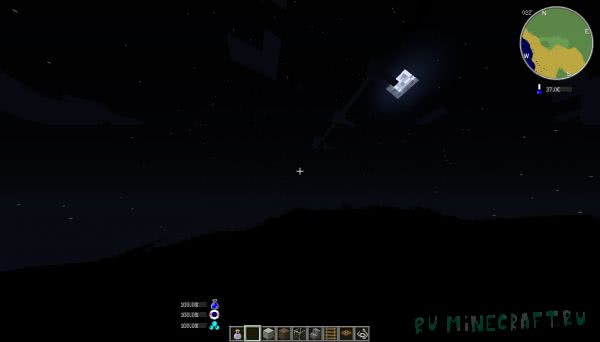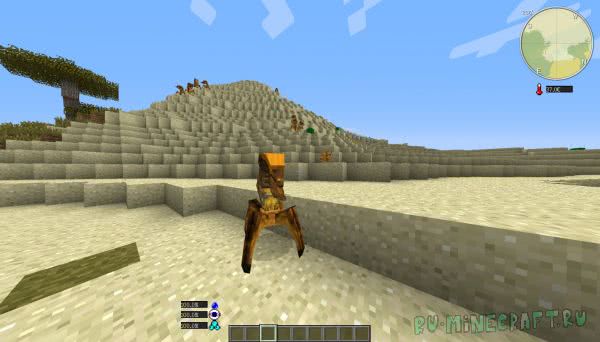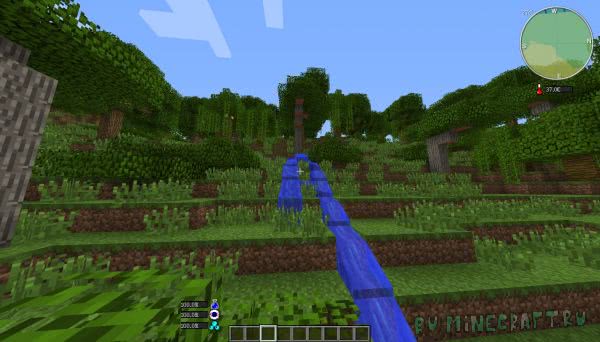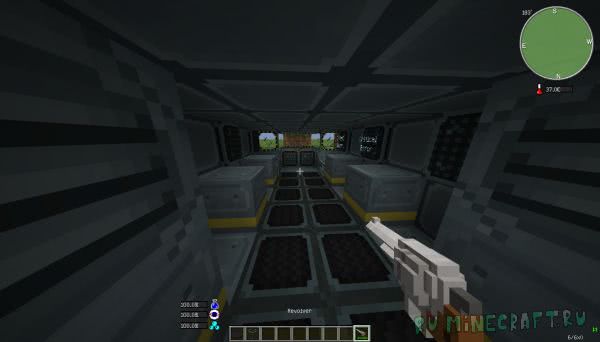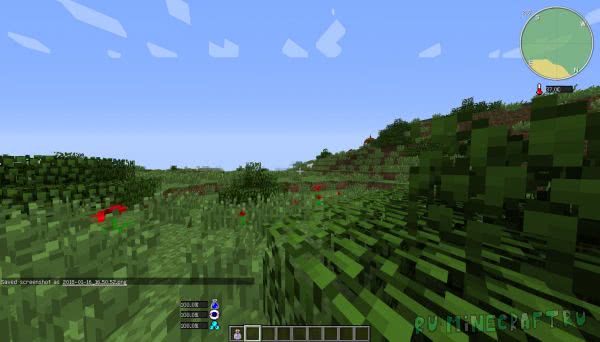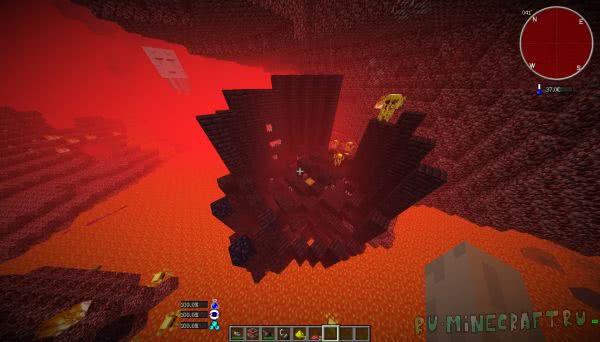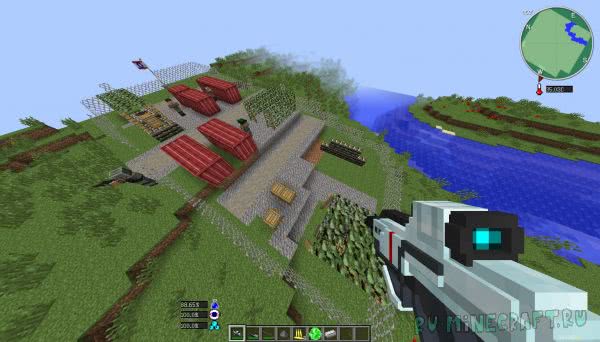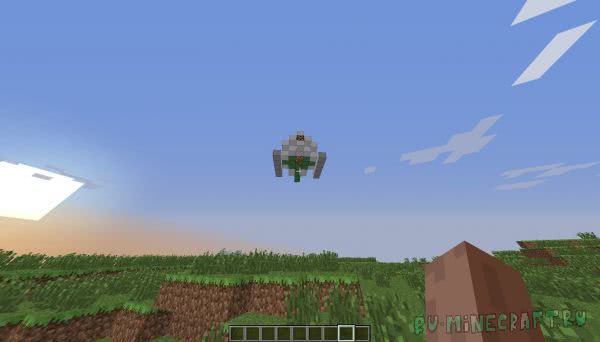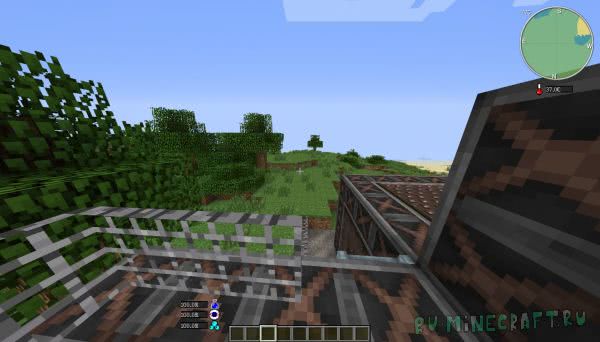 Installation:
1) Transfer the contents of the archive to C:/users/user/Appdata/Roaming/.Minecraft
2) if desired, turn on the resourcepack in the settings (changes the buttons)
3) play!
Download:
Ya.Disk [200 MB] |[Drive.Google]