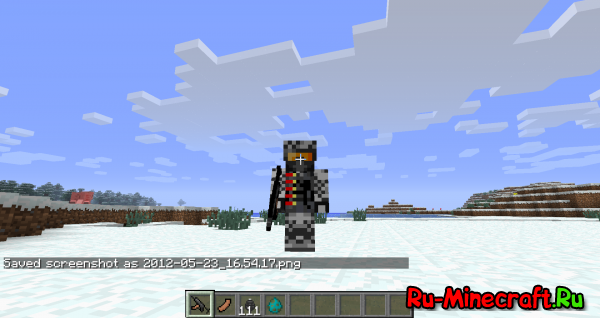 So, the mod makes it possible to create its own weapons and equipment (planes, tanks, cars, etc.D.) Soon I will try to post the translated instructions for creating. I will also try to create my own pack, and today I will post a card for this assembly. Packs of foreign Minecraft, as well as the mod itself can be viewed on this page. And here is the list of mods:
1 – 6 Modloader, Modloadermp and T.D., and also the mod itself.
7 – Backpack – I think, backpacks will be in the subject.
8 – Grenades plus mod – and grenades too.
9 – Zombie Dismemberment and zombies break up.=)
10 – Custom NPCS – will be with whom to shoot!
Screenshots: