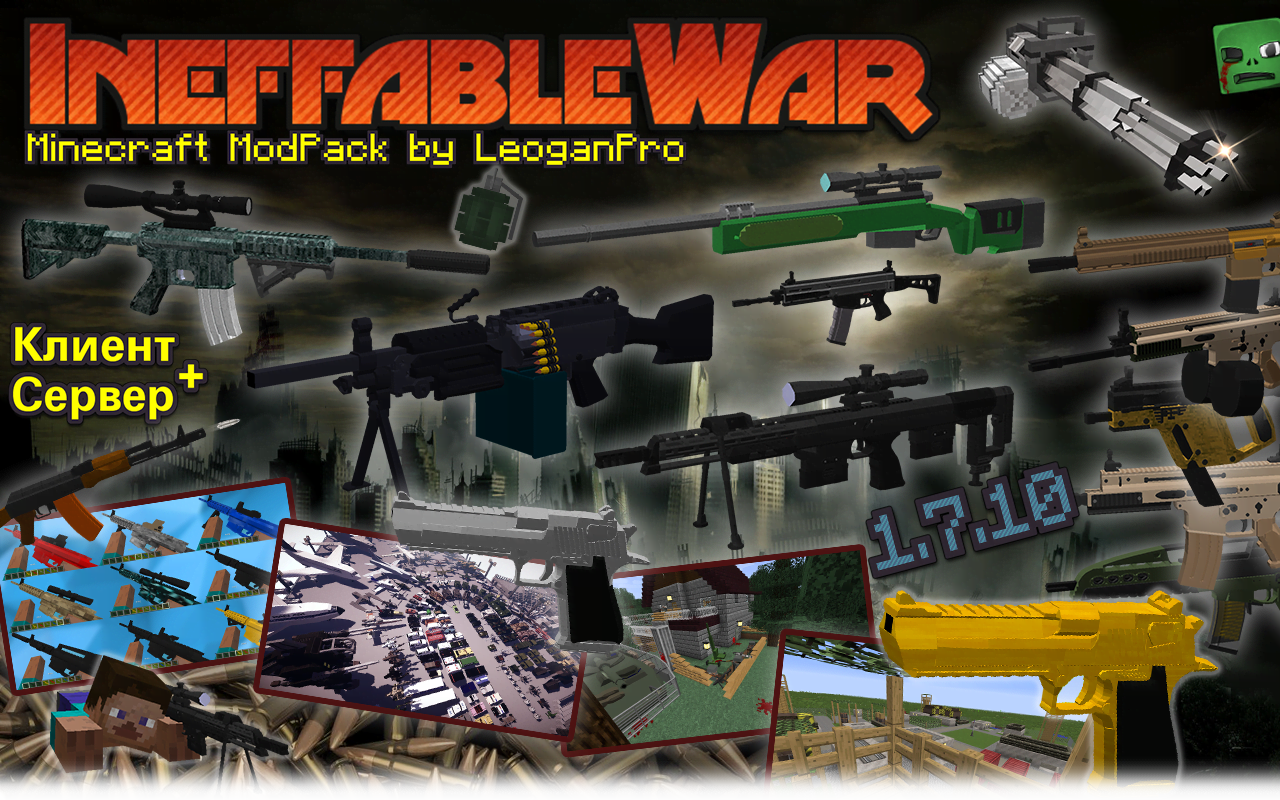 Attention: In this news, more than 25 thousand characters!
InEffablewar – Assembly with mods that will add machine guns, sniper and assault rifles, shotguns, a large number of pistols, grenades, bombs to Minecraft. In addition to weapons, fashion will add a large number of tanks, helicopters, aircraft, military and civilian vehicles. Fashion is also added to be divided into teams, which will allow you to play with friends on the same server (which is part of the assembly!). What is not in shooters, but there is in Minecraft? Of course, the opportunity to shove the whole world as you want. That is, you can build your castle and defend yourself from enemies. You will have no problems with the choice of weapons, because the assembly has more than 500 different types of firearms! At the same time, half of them can add different modules, and on some you can even change camouflage!! For example, sights, silencers, flamegers, bipods, butt, lasers, flashlights.
Since there is such a choice in weapons, then about the armor also do not forget. The assembly includes many robes: starting with military uniforms and ending with exo – skeletons. The ability to modify is also present.
Military equipment allows not only to ride yourself, but also to transport allies, who at the same time can still sit behind a machine gun and fire enemies. And with the help of helicopters you can throw enemy buildings with bombs.
And for those who do not have enough all this, I added a gravitational and portal gun. Even those who love cosmic wars will not stand aside, because a mod is established adding new dimensions and things from star wars!

There are 3 types of clients:
1. InEffablewar Installer.EXE – installer. A very convenient and fast installation, it is possible to remove the mod unnecessary to you, and also downloads faster than the rest, t.To. It takes up less space. (The default installation path: C: \ Games \ InEffablewar)
2. InEffablewar Portable.RAR – Archive. Portable client. Installation: downloaded – repaped, launched. Can be launched anywhere and anytime.
3. InEffablewar Portable + Java.RAR – Archive with sewn Java. The plus of this client is that he will start even where there is no installed java! It is convenient to download this client on a USB flash drive and play at least at home, at least at work, at least at school. And will not leave any traces on the computer.
License for the game is not required!
Built – in texturedpack FaithFul 32 × 32
Optimization. The game is enough 1.5 GB (1536 MB) RAM
Stability. With a normal game, the assembly does not paint.
Half of modifications is translated into English.
There is a server for playing with friends!

Open the list
| | |
| --- | --- |
| Maud | Description |
| Flan's Mod V4.10.0 [rus] | (Global mod) The basis for packs with a huge amount of weapons, machines, military equipment, aircraft and many other military items! |
| Battlefield: Bad Company Pack V3.01 | Add about 10 guns with unique textures that are present in the game Battlefield. |
| MachetEmen Arms Pack Japanese Update (PT 1) | Contains 134 varied firearms with 3D models. |
| Global Firestorm: Operation Titan V1.9 | Add various military vehicles, tanks, helicopters. |
| Fallout Pack V1.0 | Add weapons from Fallout to Minecraft. |
| Halo Content Pack V1.8 | Add about 30 guns with 3D models, as well as a little transport. |
| Jamal's Car Pack V2 (Beta) | Add a dozen fast cars. |
| CS: Go Pack V1.0 | Contains 15 guns with textures and sounds from the well – known game CS: GO! |
| Spino's Vehicles V4.1 | Add 105 cars to Minecraft! |
| Modern Weapons Pack V5.3 | Official pack with modified weapons. T.e. You can add one of several sights, silencers, bipods, and also change camouflage (if any)! |
| Milox – 117's Cars Package V5.1 – a | Add 50 cars. |
| Manus ww2 Package v4.10.0 | Weapons and equipment from the time of World War II! |
| Simple Parts Pack V4.10.0 | PAK with parts of weapons. It is necessary for the work of most packs for Flans mod. |
| Manus Civil Package V4.5.1 | Add a lot of different techniques! |
| Kevin and Vini Survival – Z v3.0.1 | Add a large amount of weapons, with its 3D model, texture and sound! |
| Archimedes' ships v 1.7.1 [rus] | The mod will allow you to use a ship built by you from blocks, a balloon, and in general anything! |
| Call to Battle The Wwii (Patch 3/26/17) | (Global mod) adds weapons, the time of the Second World War. |
| Chisel V2.9.5.11 [rus] | (Global mod) adds a huge number of blocks with beautiful textures. Need for work TechGuns Fashion. |
| CodechCkikencore v1.0.7.47 | Need for work notenougite. |
| Custom Main Menu V1.9.2 [rus] | Will allow you to change the Minecraft menu as you want. |
| CustomNPCS (21.02.16) [rus] | (Global mod) Create your NPC and control them. The mod will also add several cold weapons, scenery and much more. |
| Fastcraft V1.23 | Improving FPS, saving RAM, acceleration of customer loading. In a word – optimization. |
| Gravitygun V4.0.0 (beta) | Add a gun that will allow lift blocks, mobs into the air and throw them with great force. |
| Guntopia Legend of the Guns v1.0021 | Add 9 firearms, 2 armor and more than 30 effects that can be applied to them. And also, shooting some blocks, bullets will interact with them. For example, firing into a lever – it is activated, in glass – it will break, in TNT – explodesandhellip; |
| Ichunutil V4.2.3 [rus] | I need Gravitygun and Portalgun. |
| Lunatriuscore v1.1.2.21 [rus] | Need for work Stackie Fashion. |
| Morph V0.9.3 (beta) | Turn into any mobs from vanilla Minecraft and even from mods. For example, having killed a bat, you can turn into it when you want and where you want, while taking its abilities, that is, there will be an opportunity to fly! |
| Mousetweak v2.4.4 | It will simplify the laying out of things on a workbench and moving them into a chest. |
| Notenougitems v1.0.5.120 | It will add a table with all available blocks and pertresses from the game, as well as the opportunity to watch their crafts. |
| Parzi's Star Wars V1.3.3 | (Global mod) Mod will add: more than 20 blasters, customized light swords, 13 different mobs (you can groan, tame and get a certain loot), 13 reset of armor (with different abilities), 5 planets (measurements) with unique landscapes and features, 11droids (including BB – 8!), as well as fully manned vehicles! |
| Portalgun V4.0.0 (beta 6) | Adds several different guns of generating portals, springboard, turrets, radio, sounds from the portal, cubes. |
| Resource Loader V1.3 | Allows you to load textures directly from the game folder. Need for work Custom Main Menu Fashion. |
| Revamp V1.3.1 | A small mod that adds a little intelligent usefulness. For example, now residents will not open the doors if in them andquot;Holfandquot; inhabitant. |
| Stackie V1.6.0.36 [rus] | Optimizes the game, by combining a large number of drops on the floor in one. (T.e., If you throw out 100 glasses of the boulers, then they will connect in one pile) |
| TechGuns v1.2 (beta) alphatest2 | (Global mod) Perhaps the most interesting mod for Minecraft in the field of weapons, which will add weapons that differs from weapons from other mods, armor with its bonuses system (increasing the speed of digging, movement, etc.p) and 3D model. Each gun has its own animation and sounds of shooting, reloading, its own 3D model. The mod will also add its NPC, attacking you from a long distance and improved zombies and skeletons from which cartridges or even weapons that they hold can fall out! It is worth mentioning turrets using weapons. So that everything looks even more epic – the developers added animation at the death of mobs, such as blood and decay into parts. Well, a few more no less interesting things… |
| Vics Modern Warfare V1.8 | (Global mod) will add modern weapons to the game with high – quality 3D honey and reloading animation. Automatic machines, rifles and pistols have a unique return and require certain cartridges for shooting, they can also be provided with various modifiers (sight, bipods that reduce return and muffler). |
| Waila v1.5.10 [rus] | Adds to the spacing hint from the NEI details of the block, from which mod, block data, etc.D. Alsoils a large number of mods. |
| COFH LIB V1.2.1 – 185 [rus] | Need for work TechGuns Fashion. |
| Optifine U D6 | Increases FPS, accelerates the loading of cans, improves graphics. |
| Xaero's minimap v1.12.3 [rus] | One of the best minicarts. It has all the necessary functions, displays mobs, players, and other elements, as well as caves and in which bioma you are. |
| Damage Indicators V3.2.0 | Shows the amount of health from an opponent/mob, how much you take him when hit, protection, the damage that is inflicting mob, as well as all the effects under which it is located. |
| SHOULDER SURFING RELOODEDED V1.0 | Add a new view from a third person, like in GTA. |

Screenshots of the game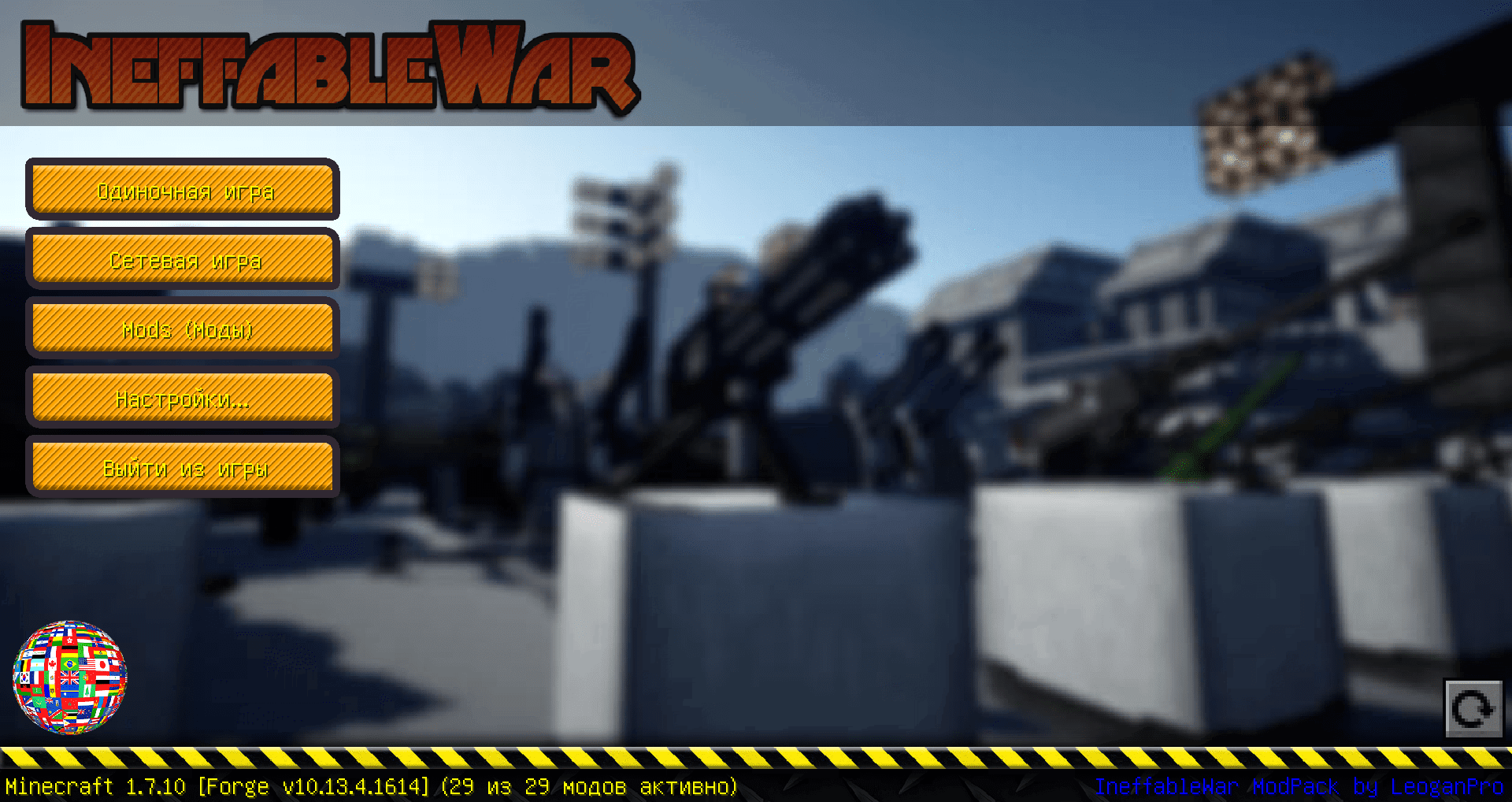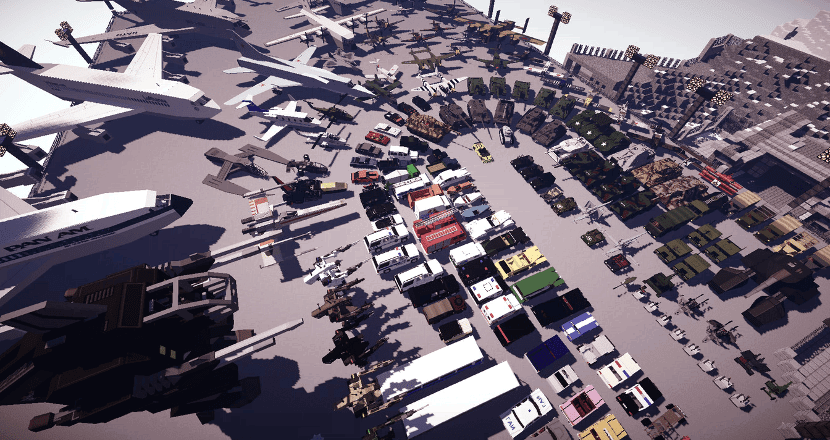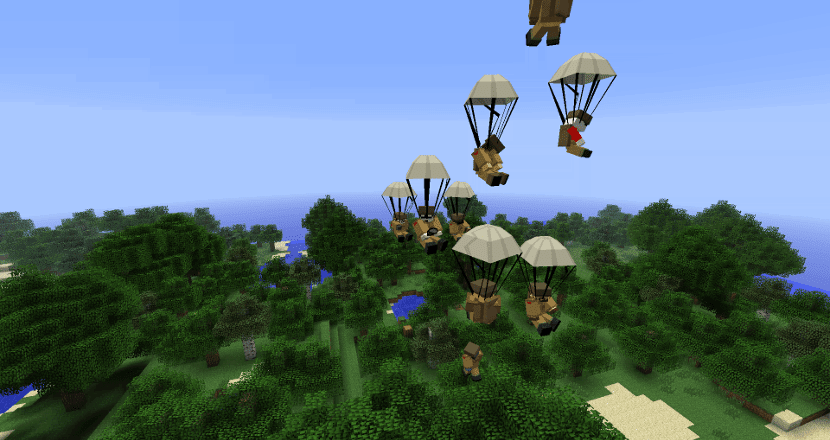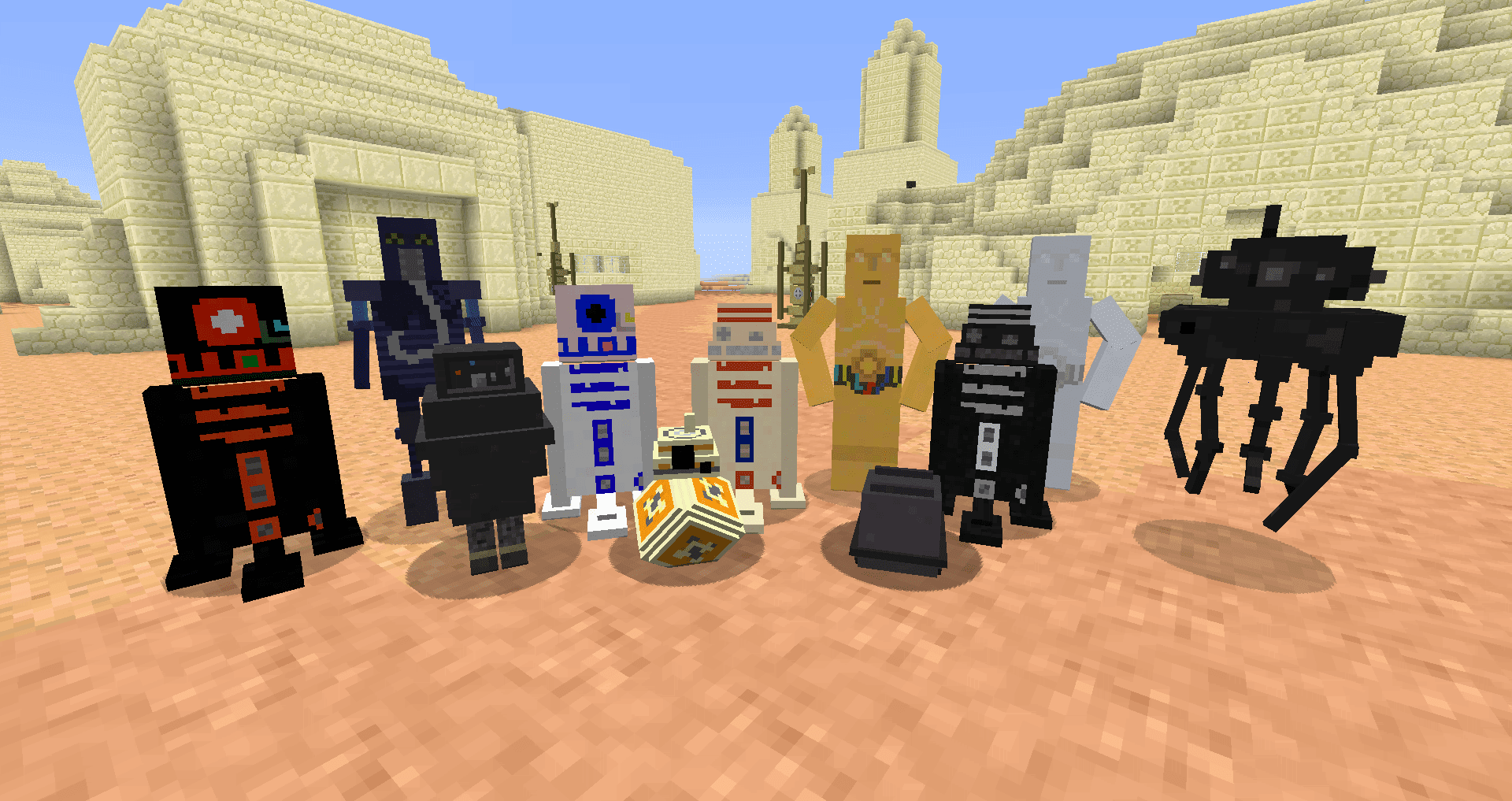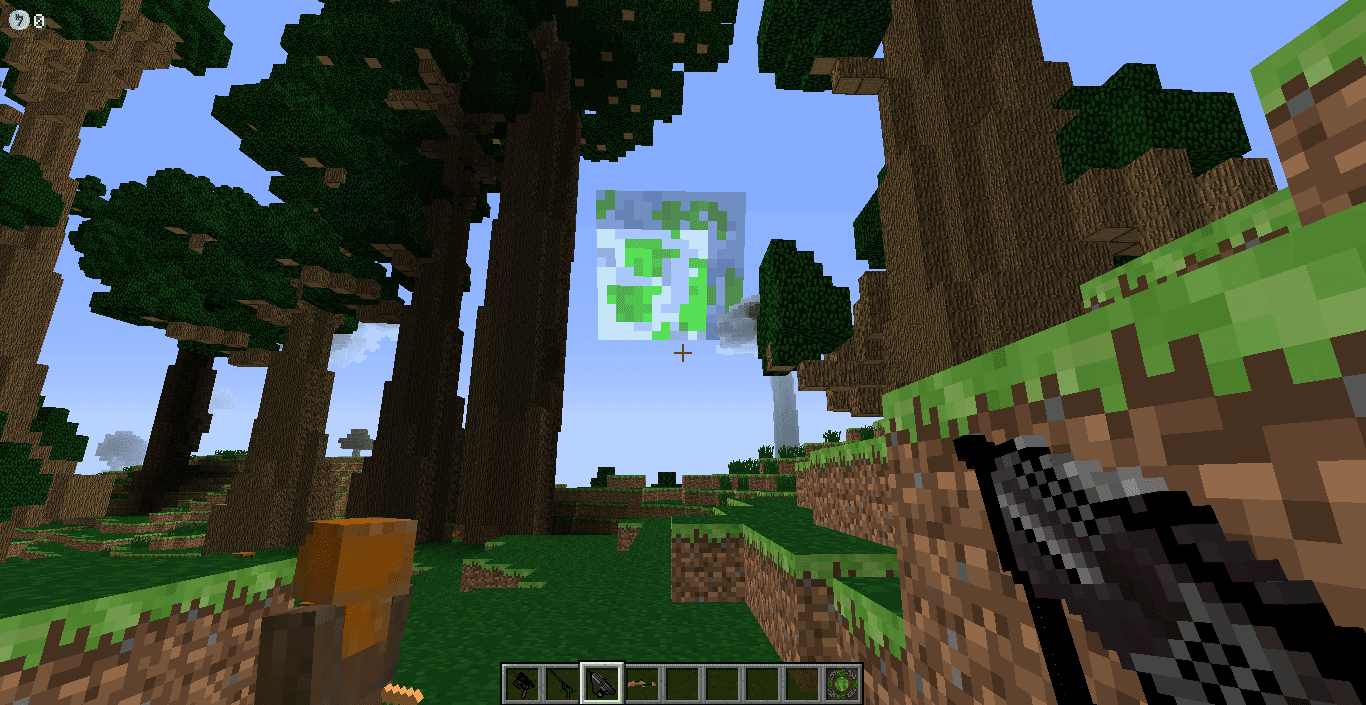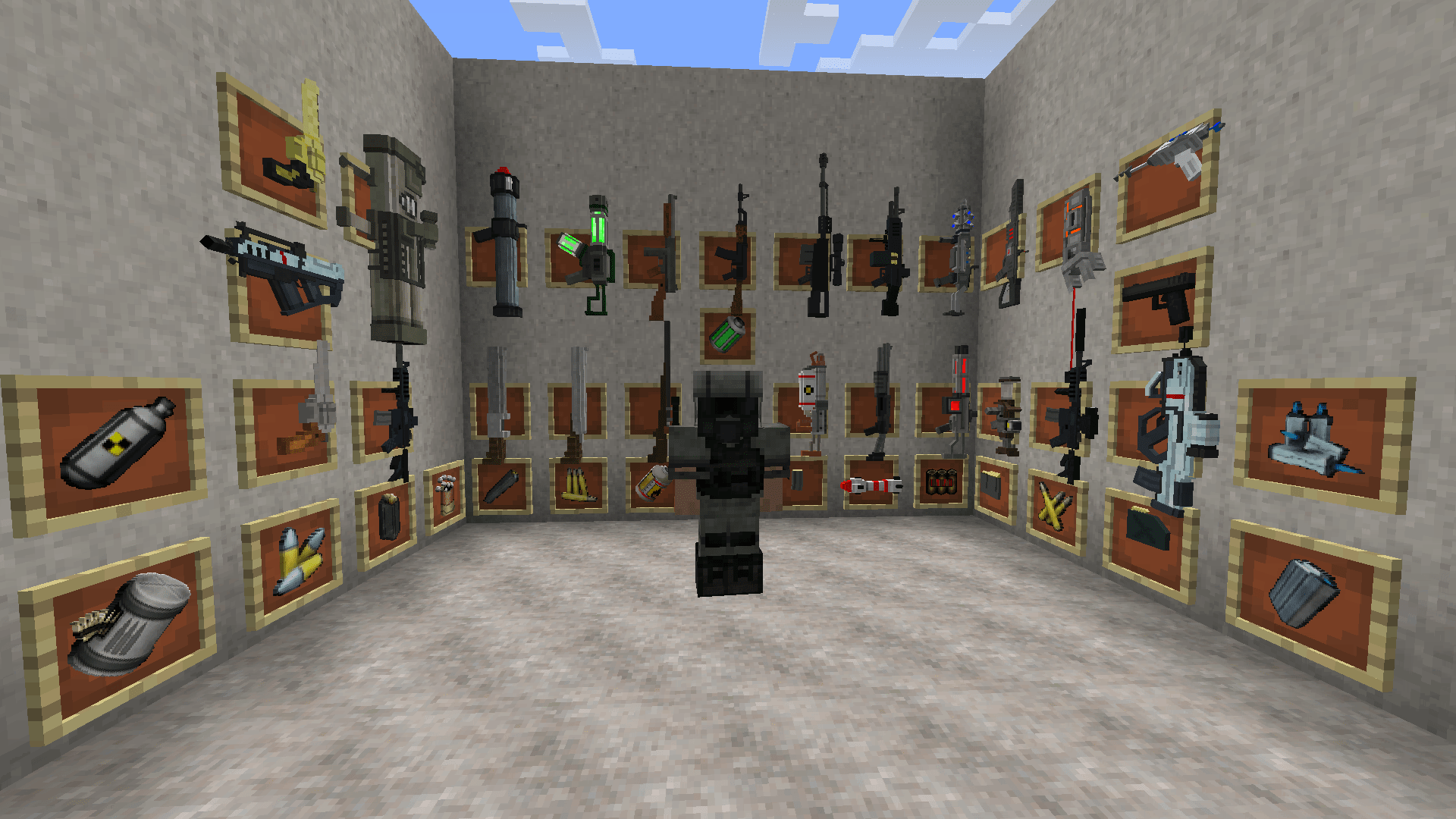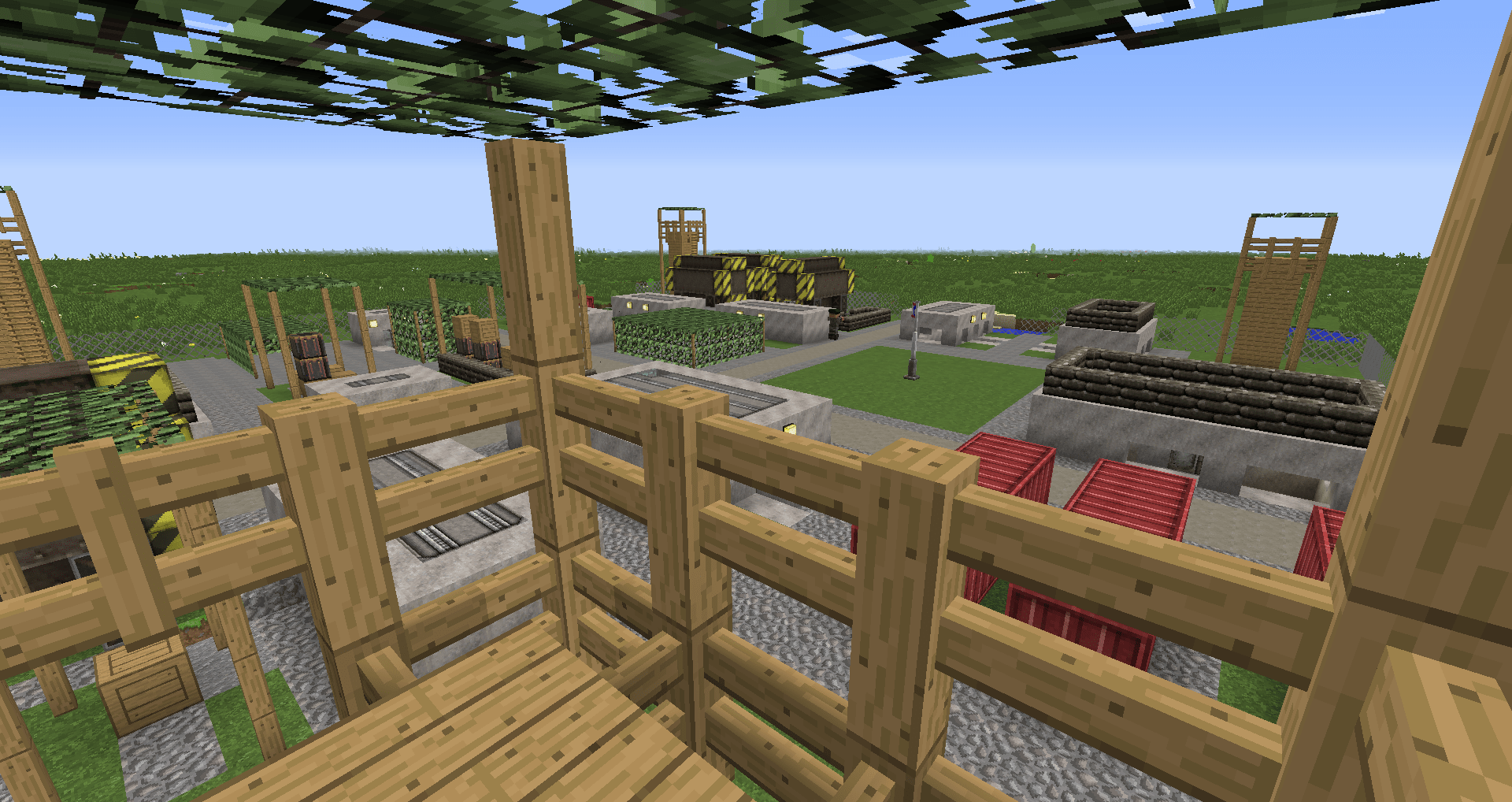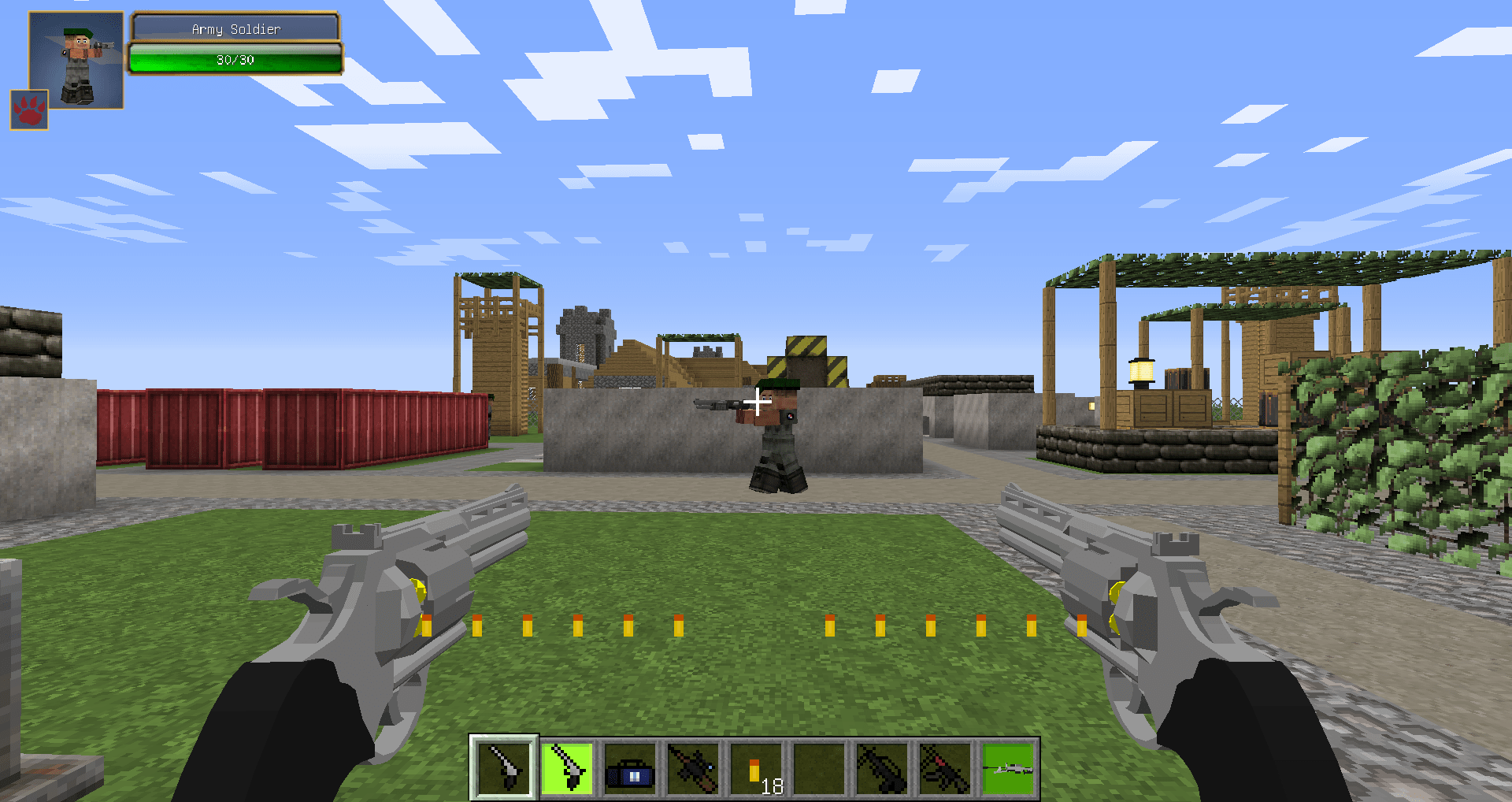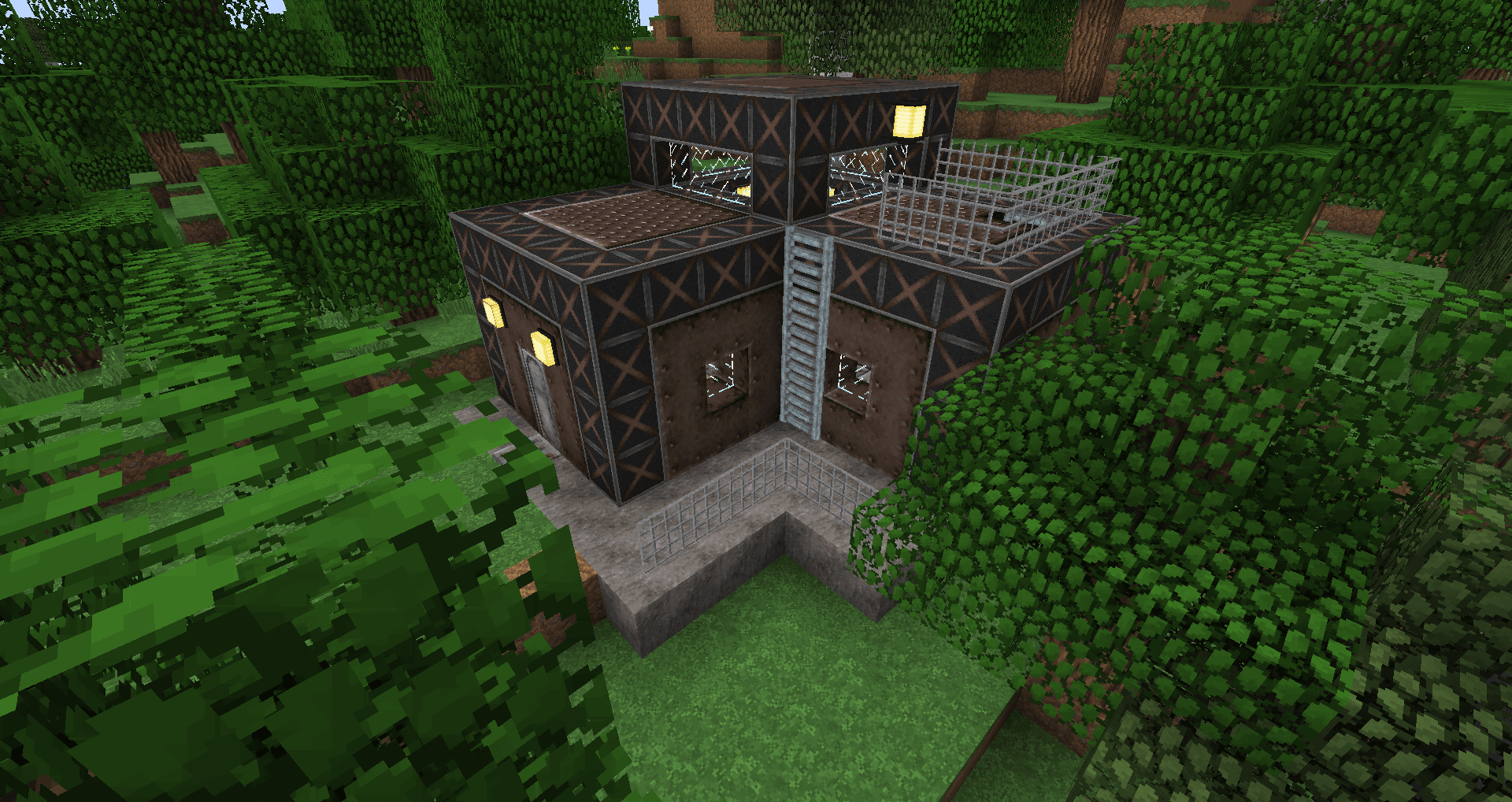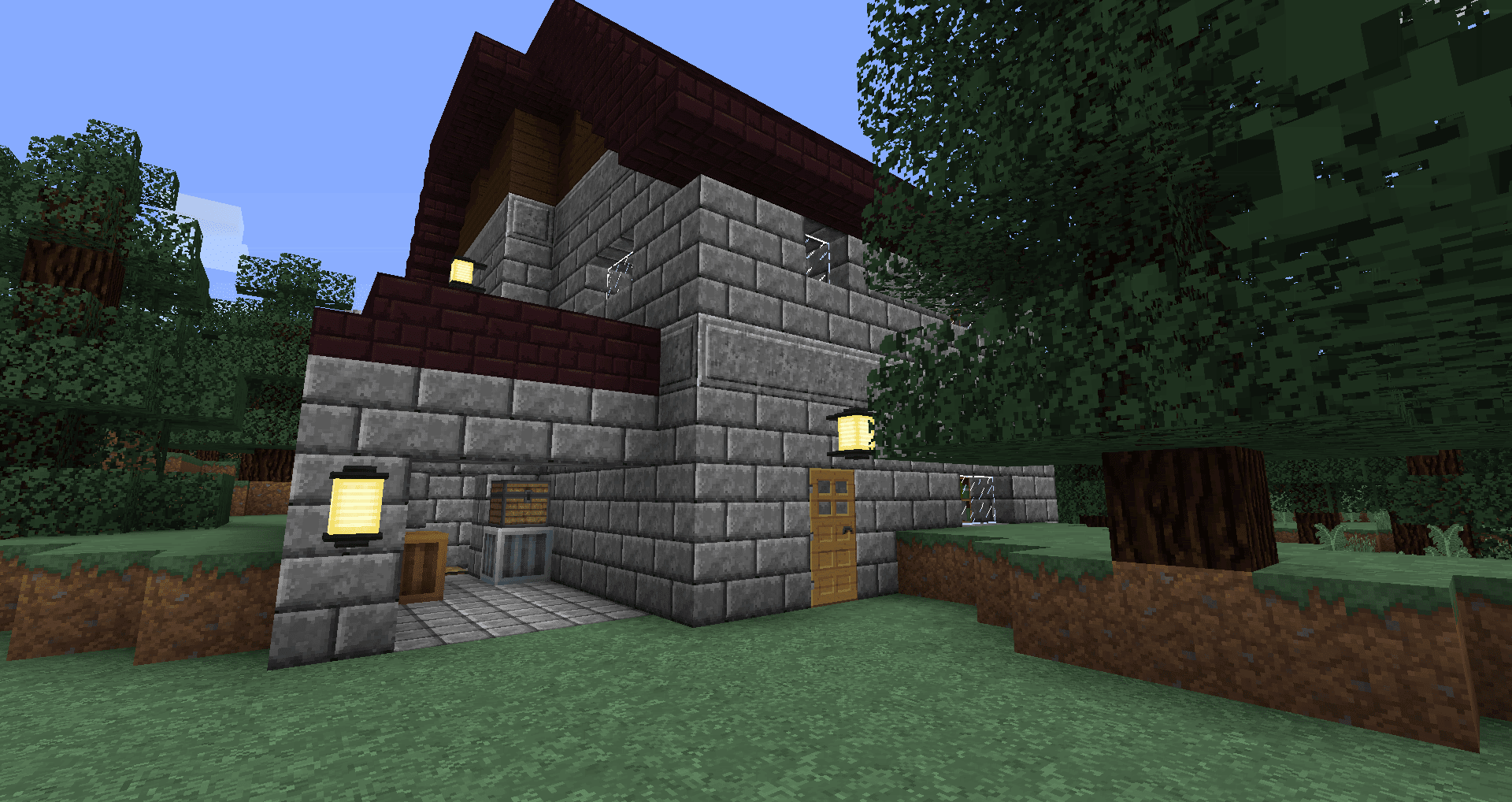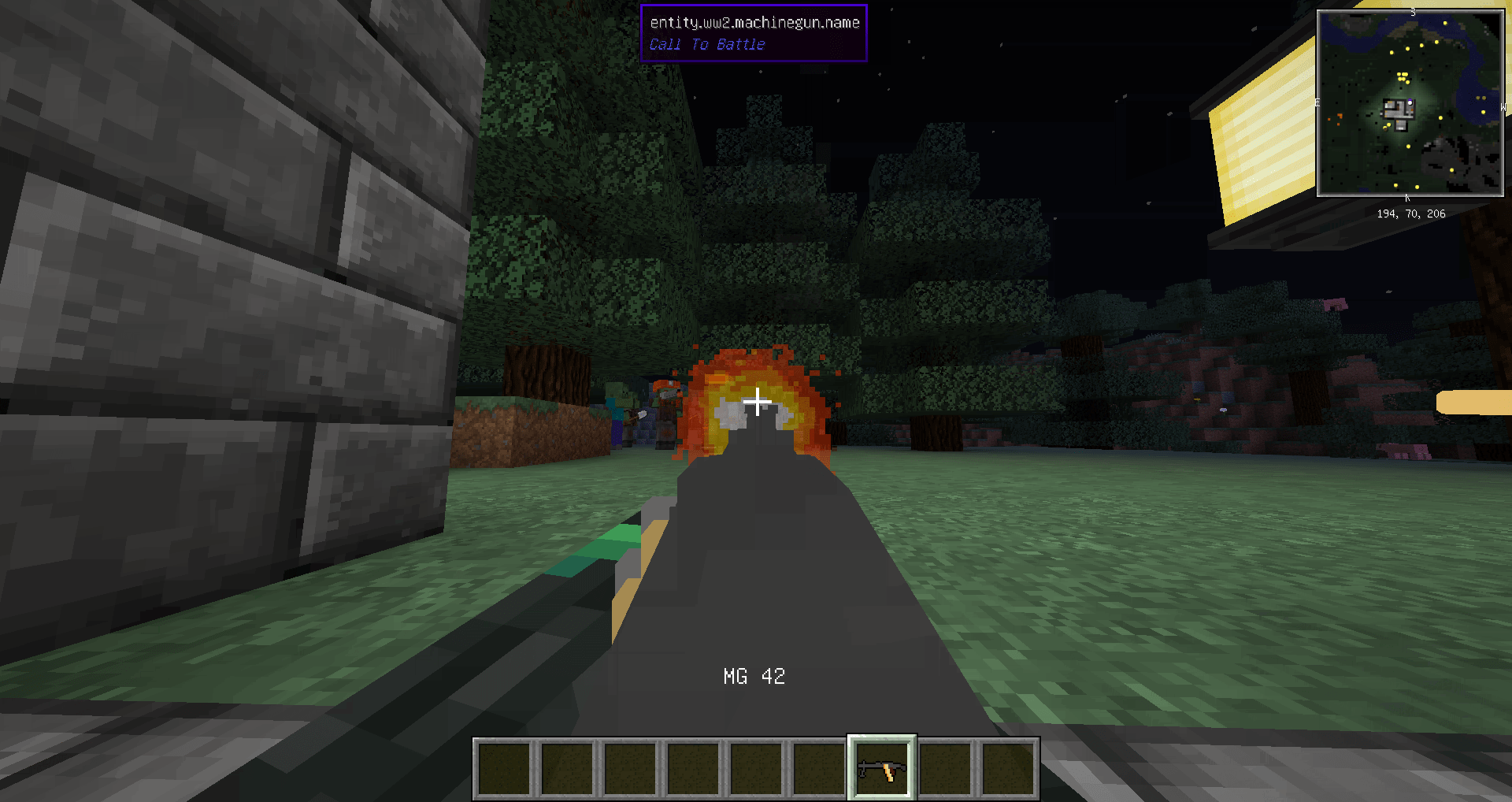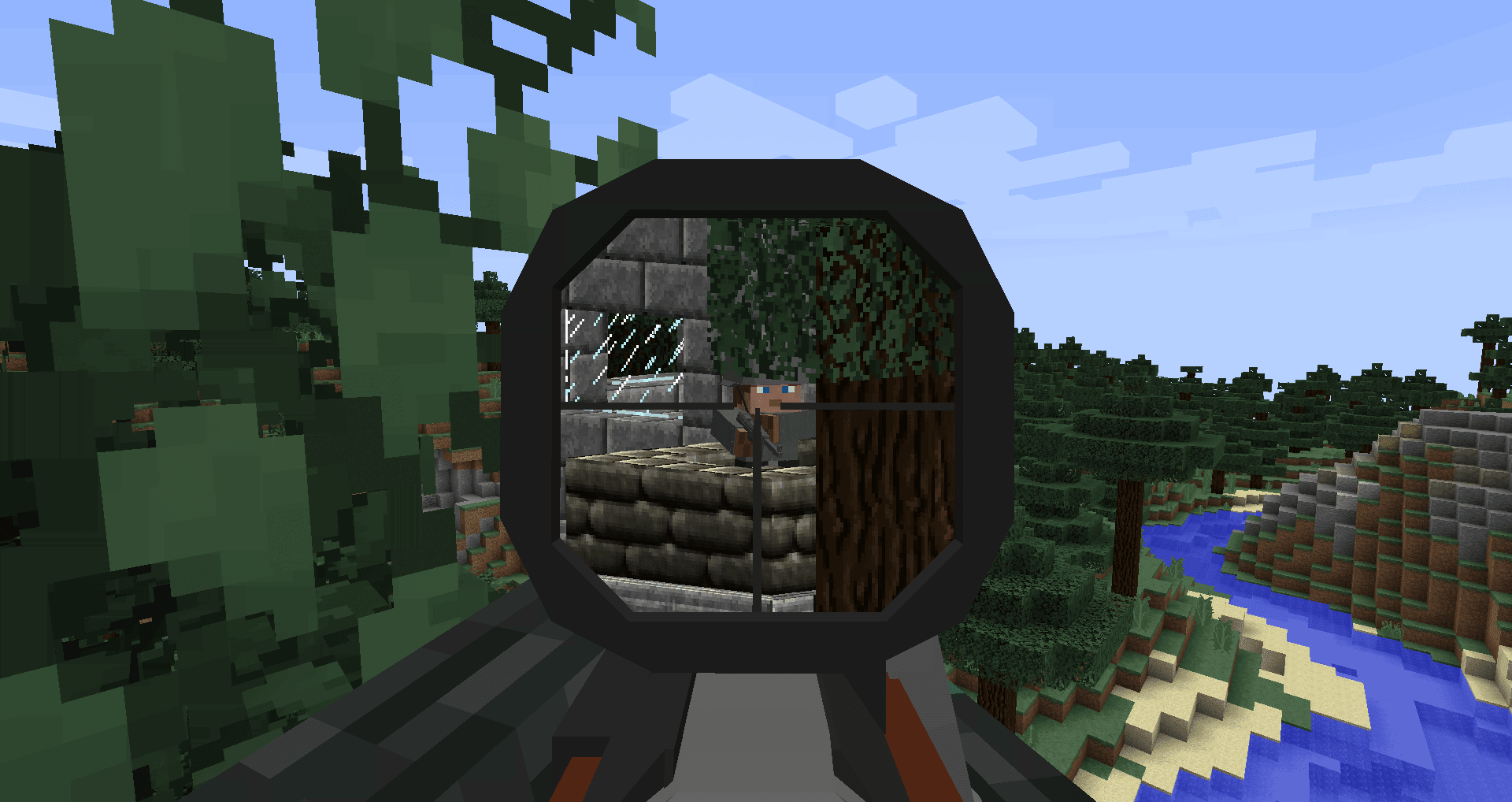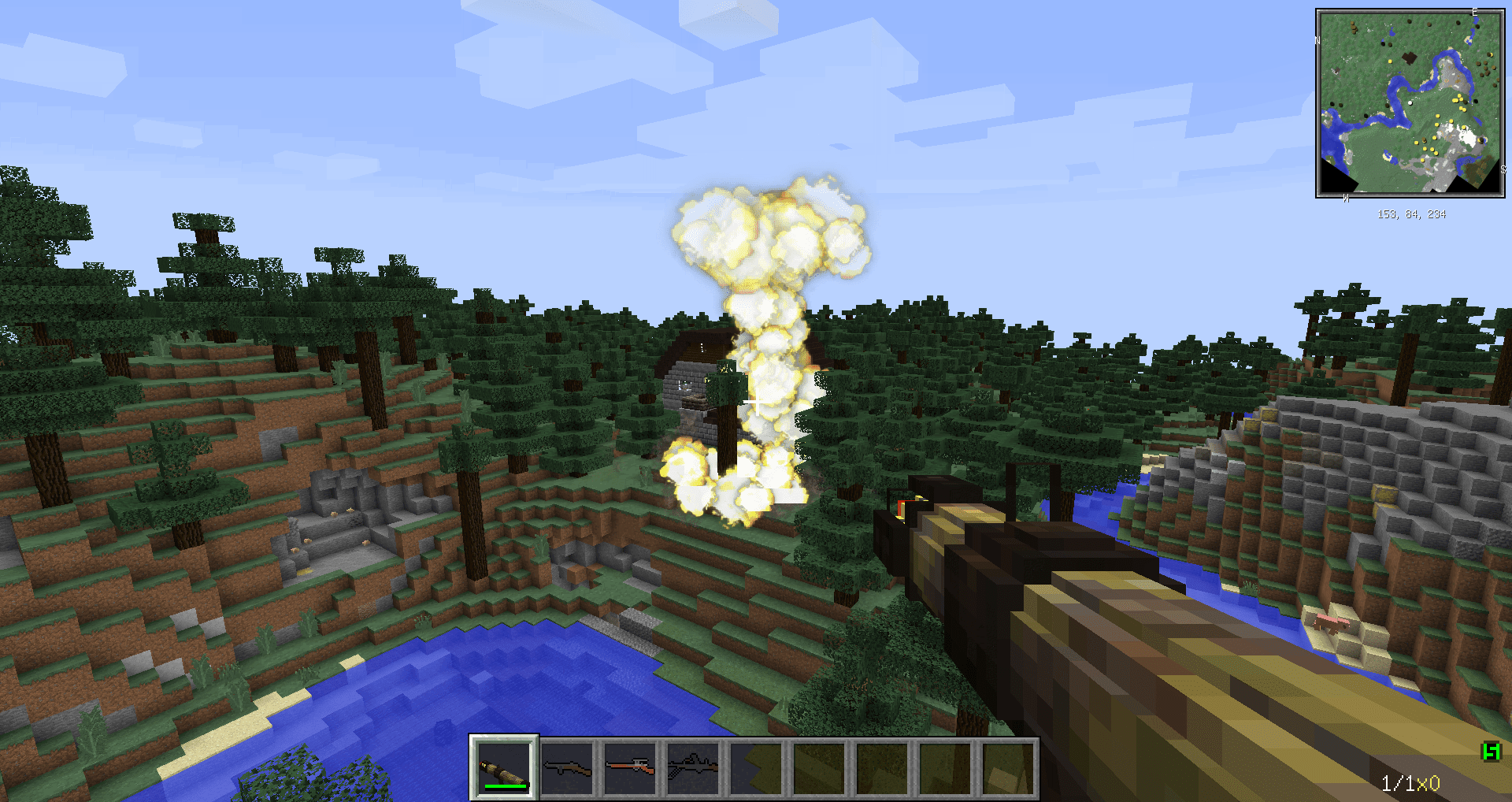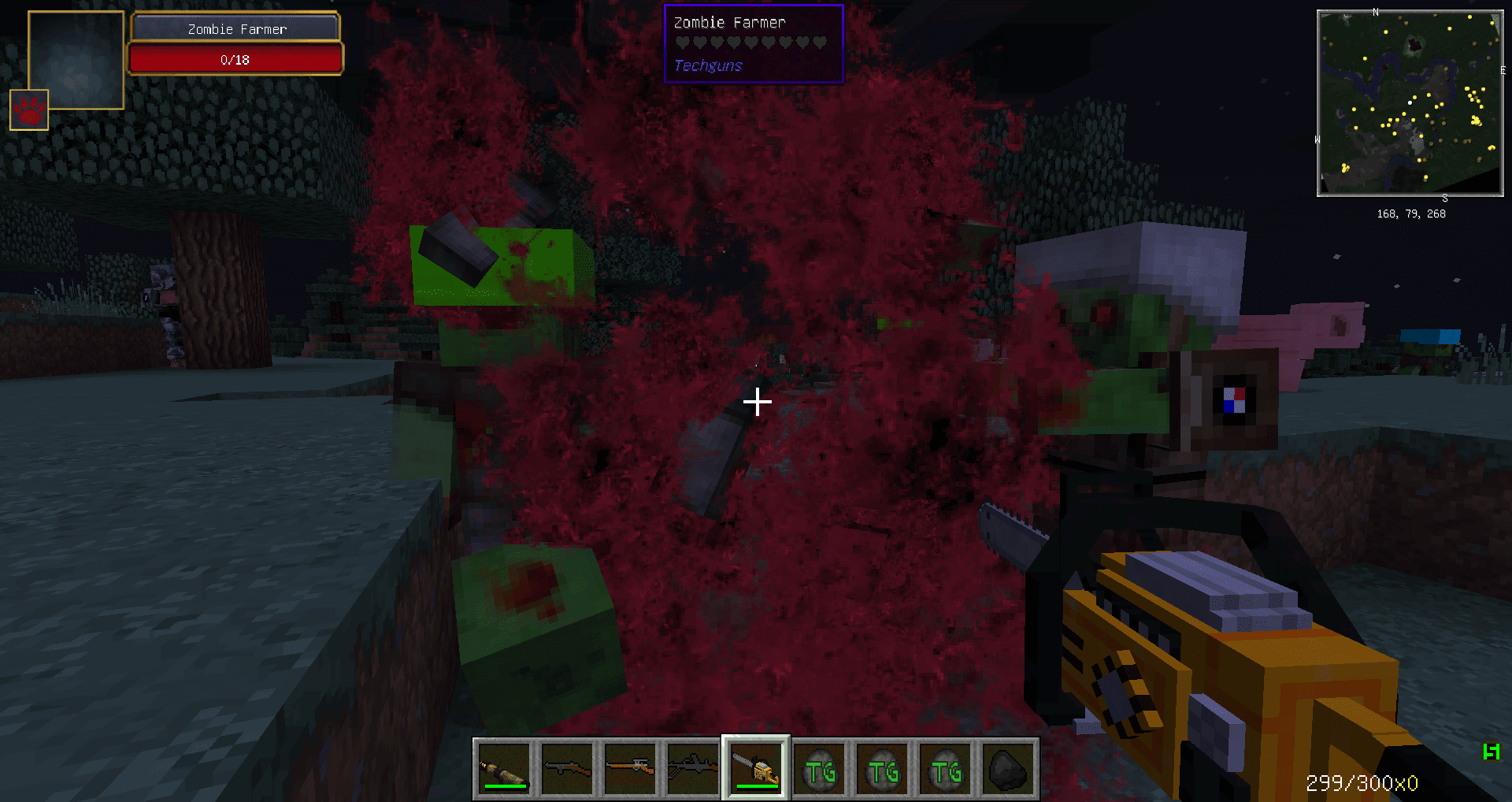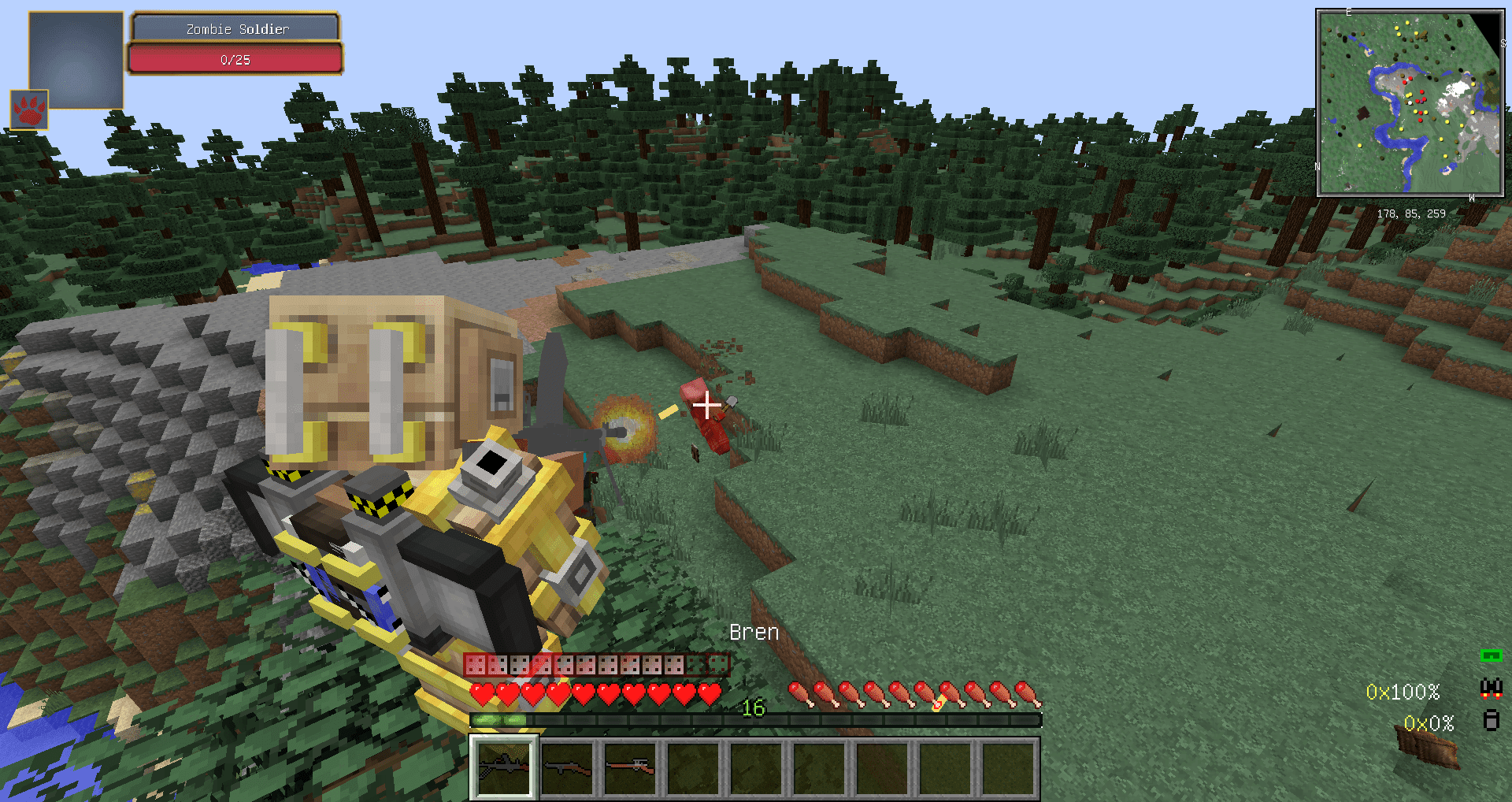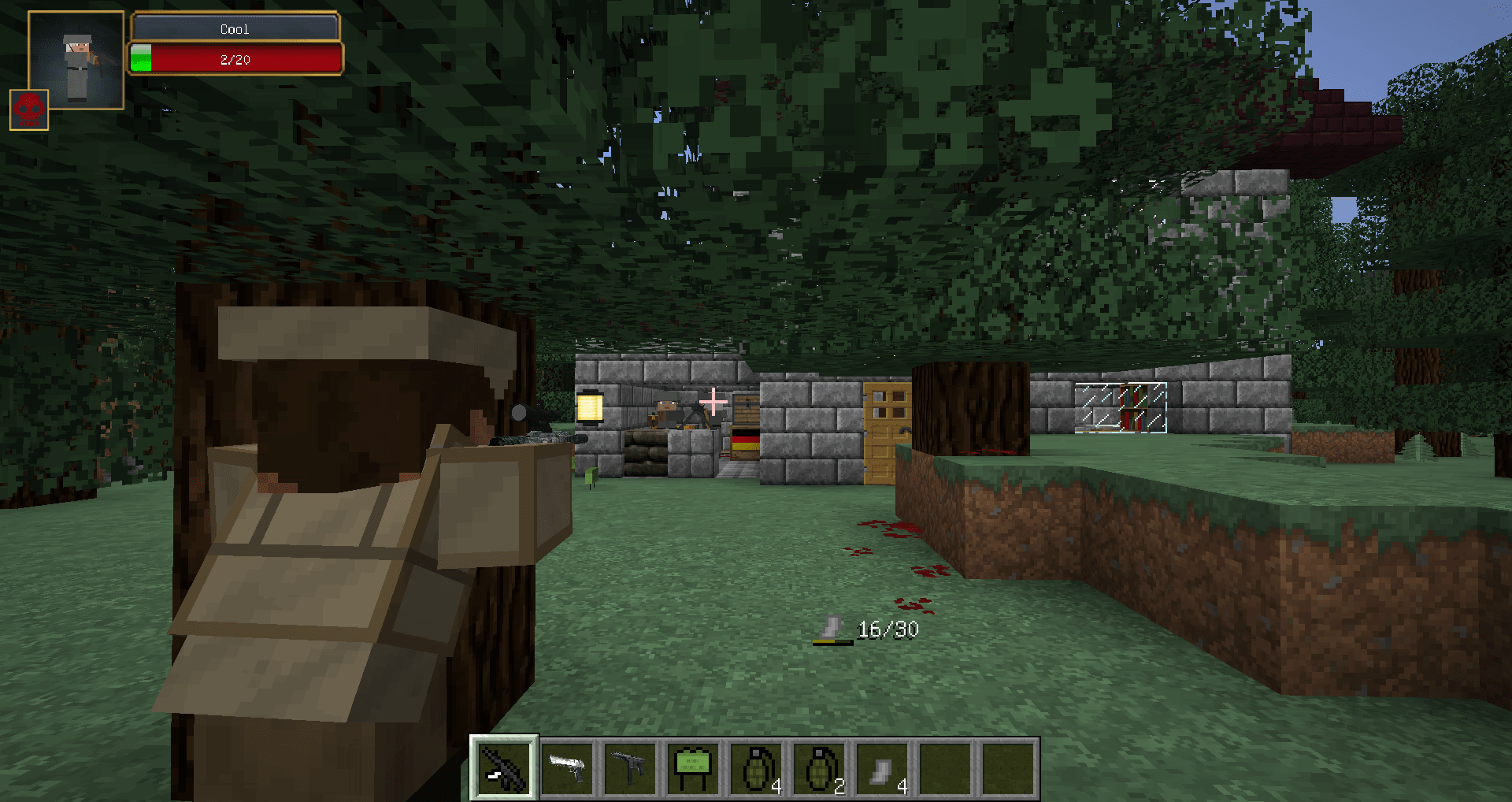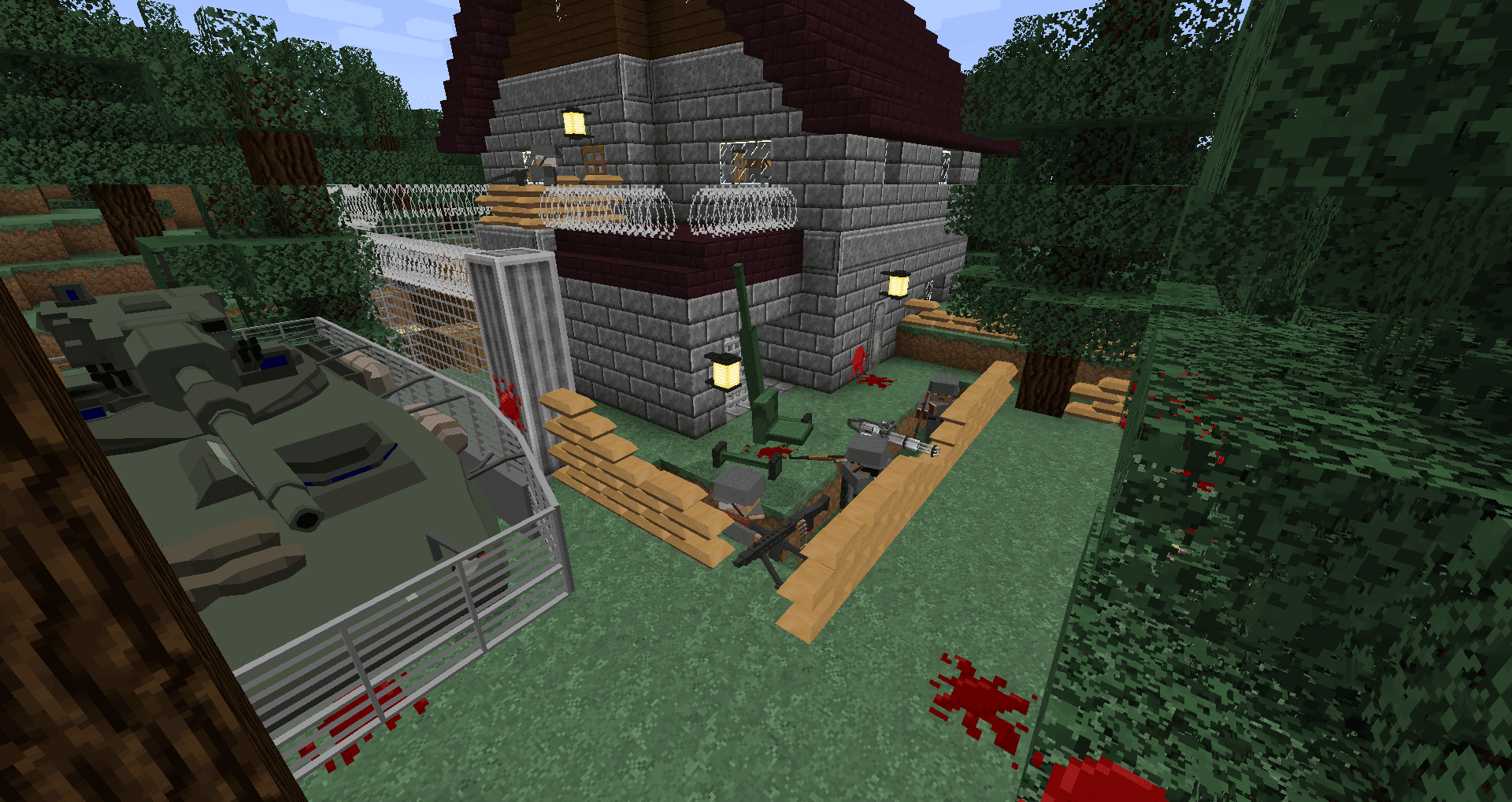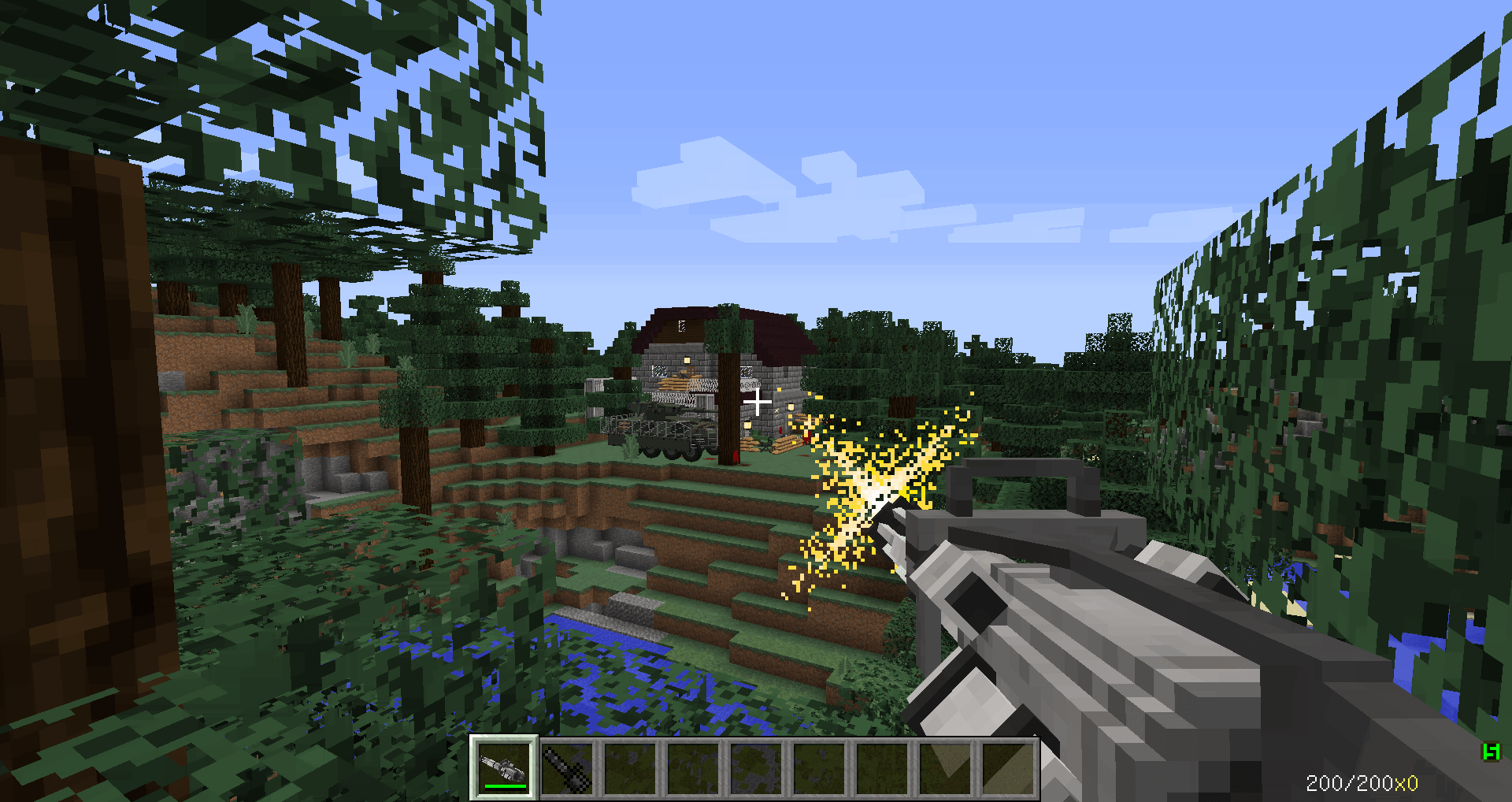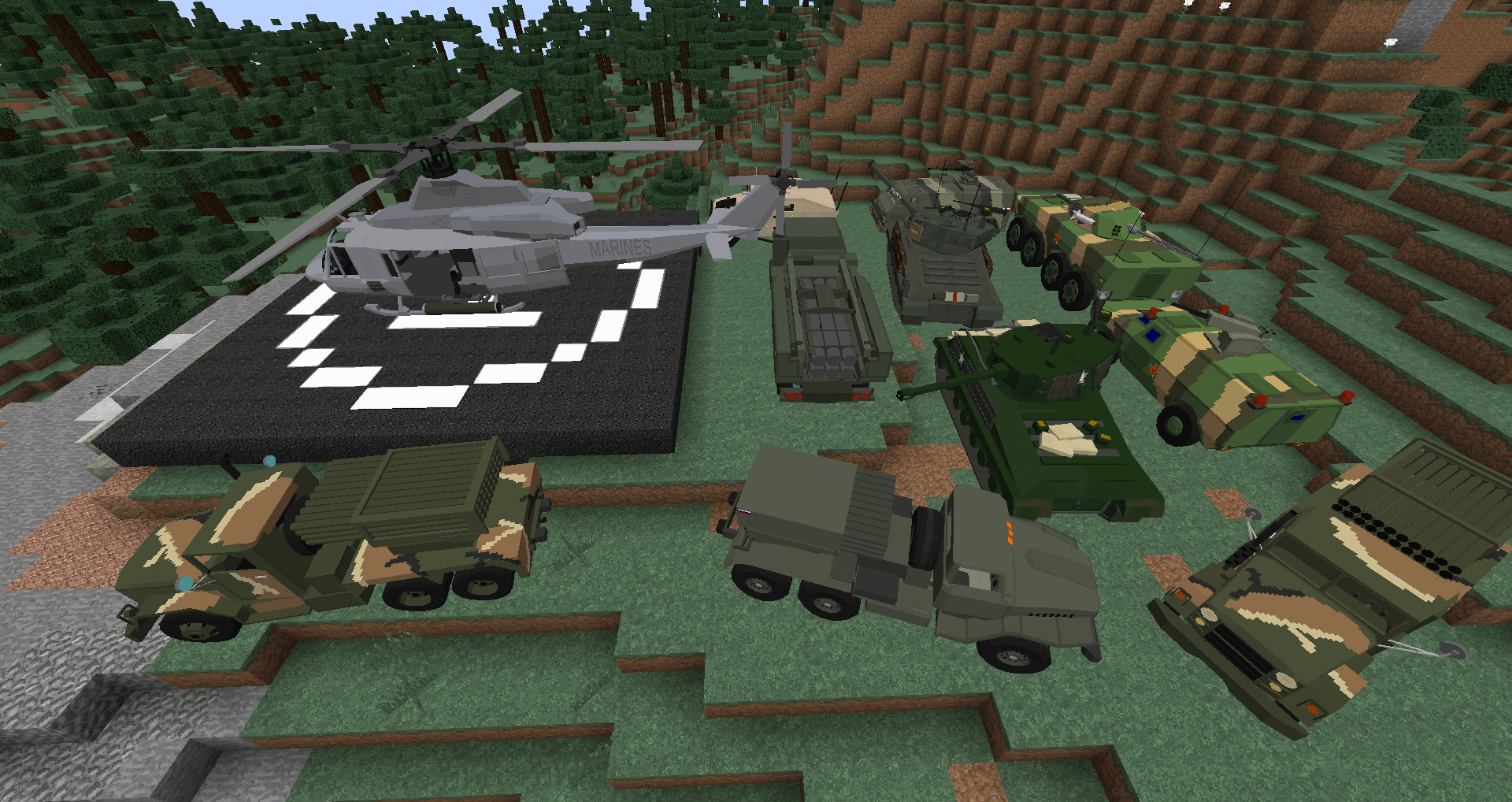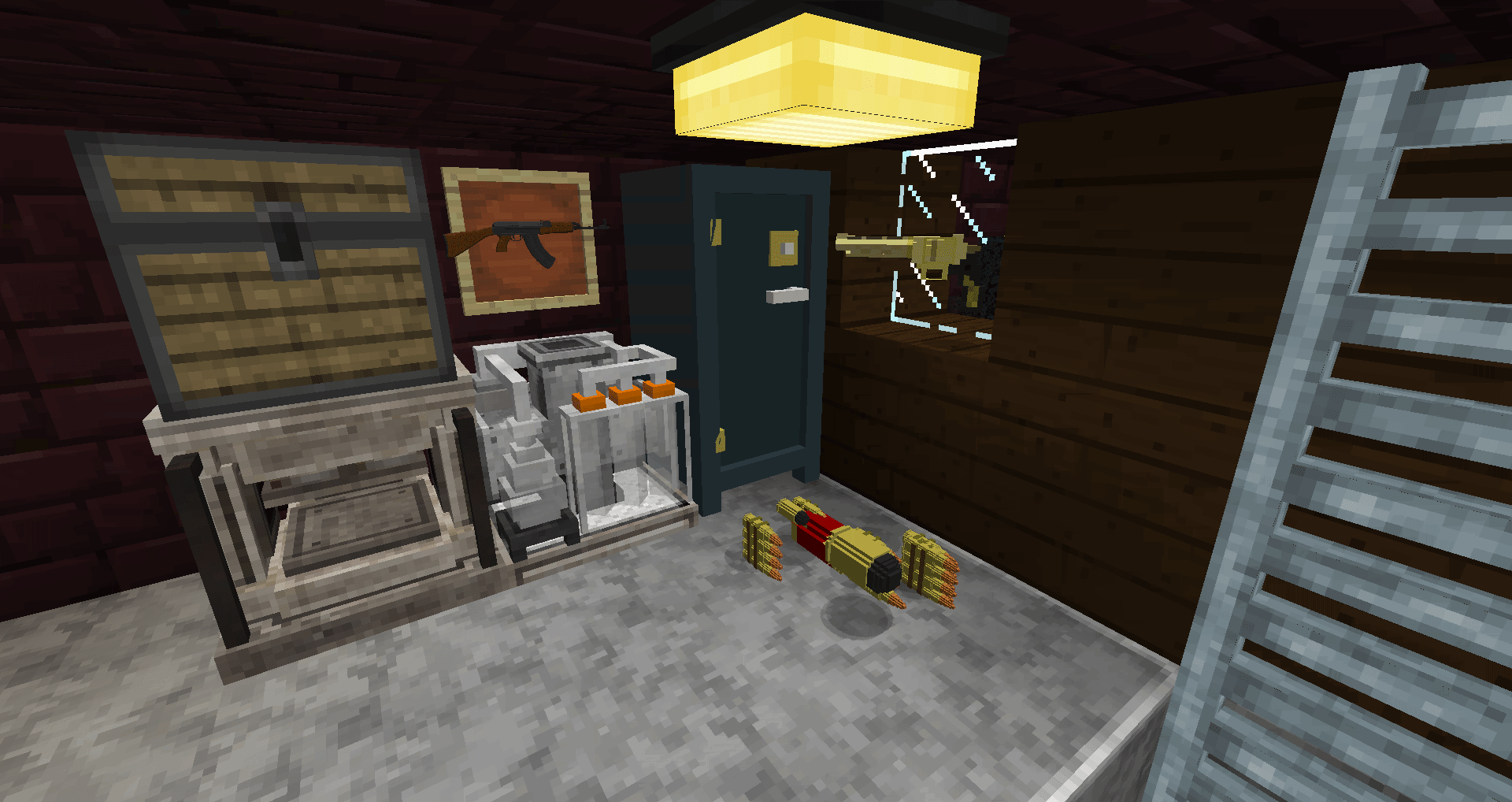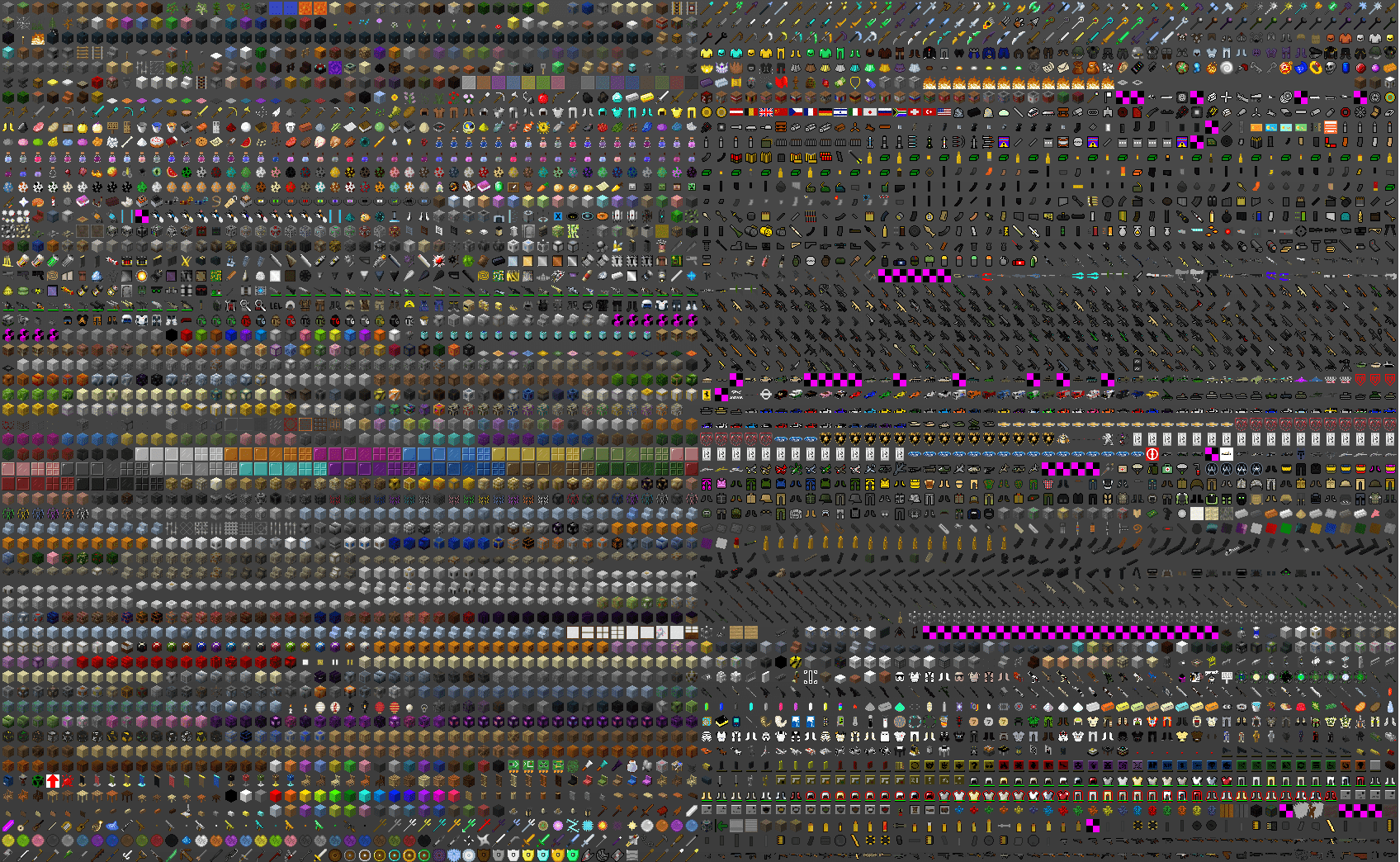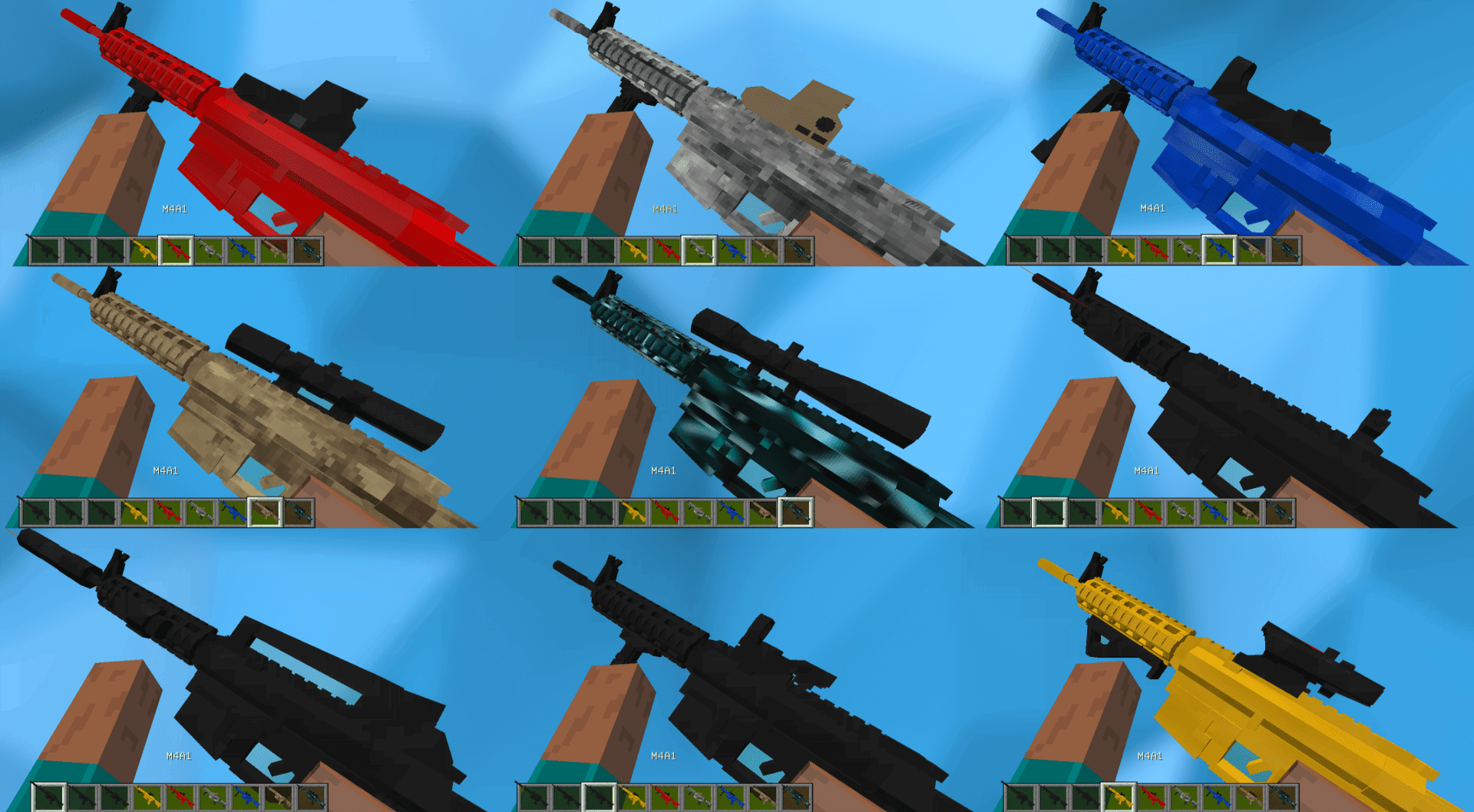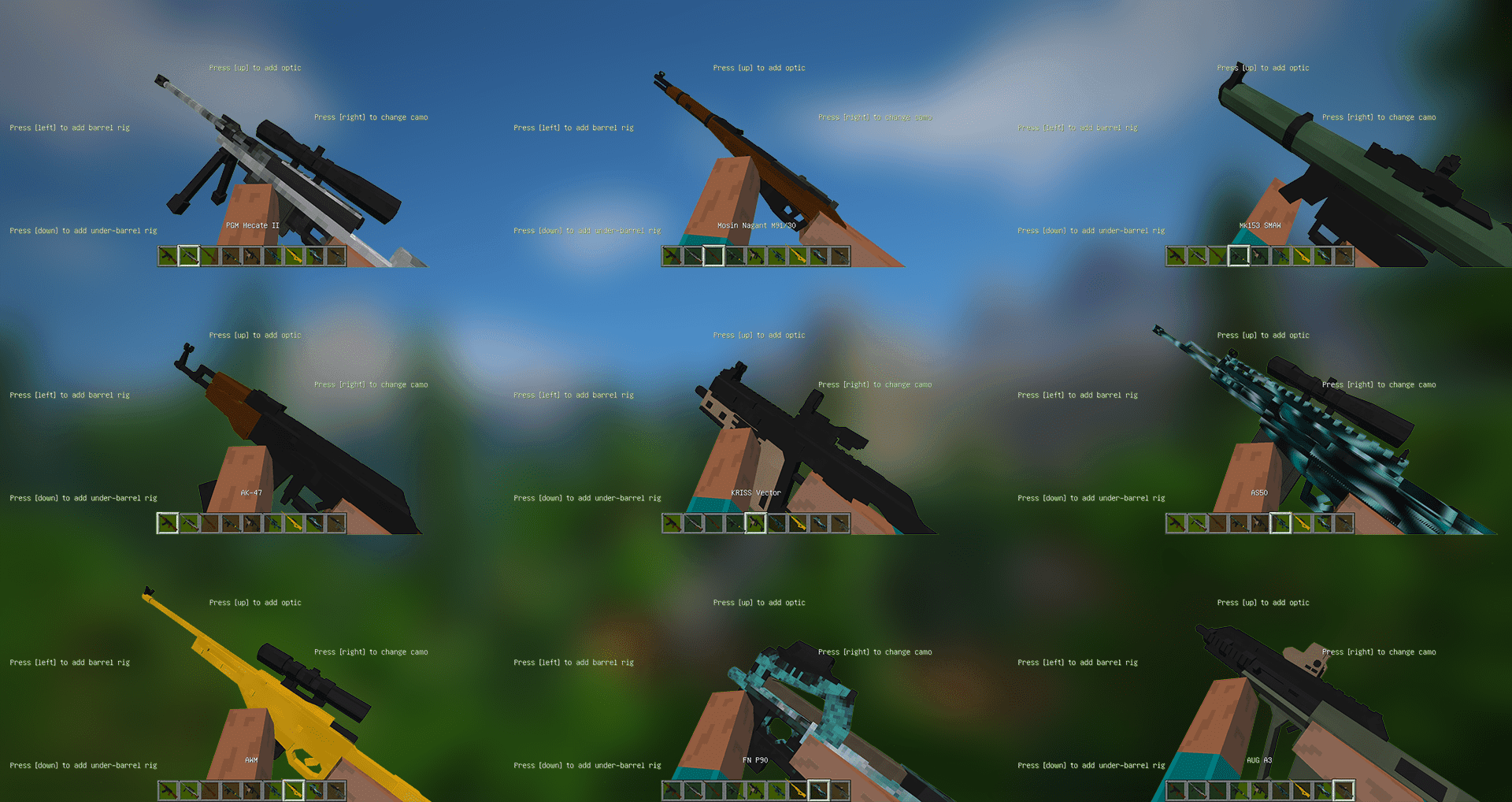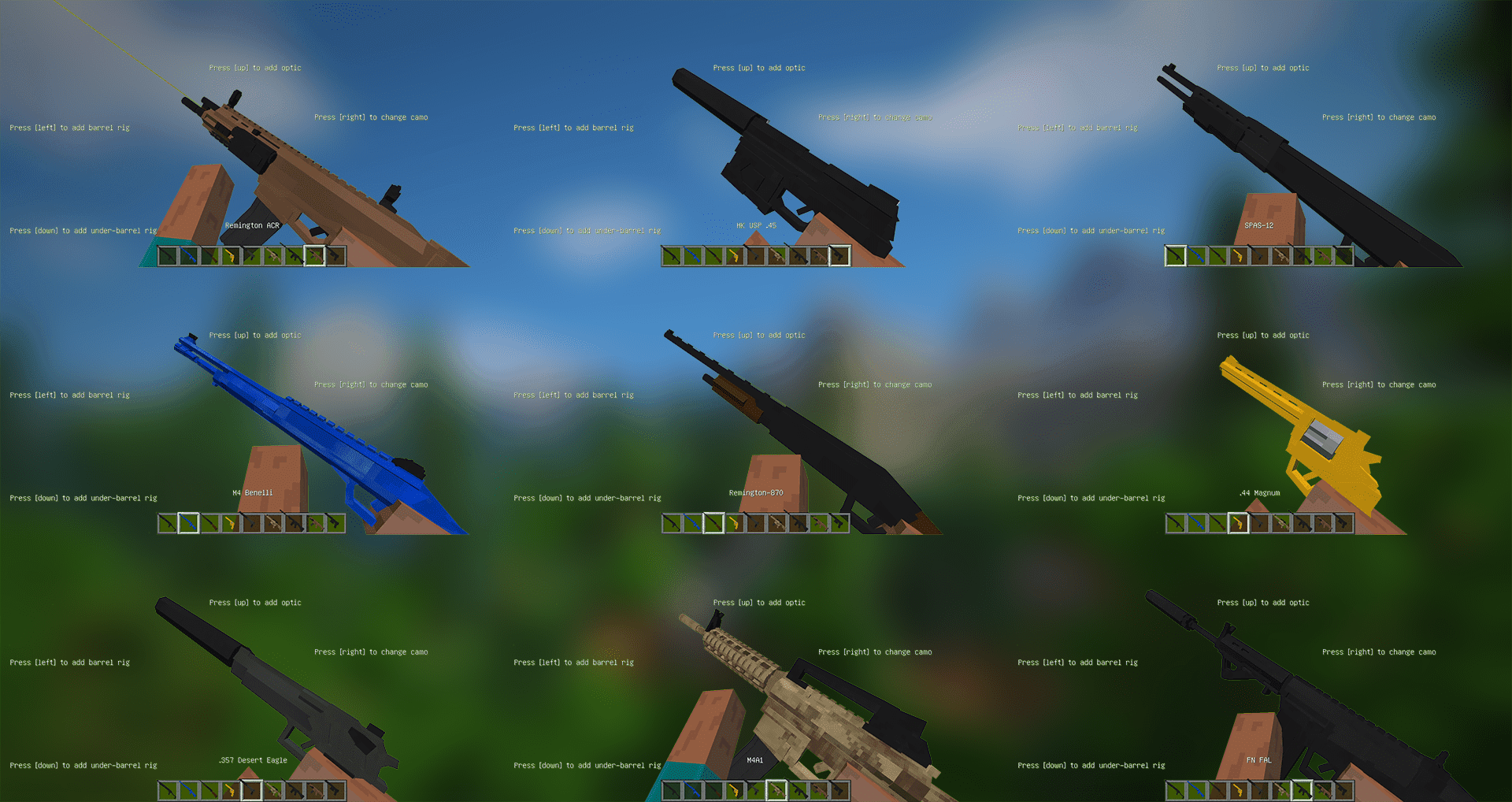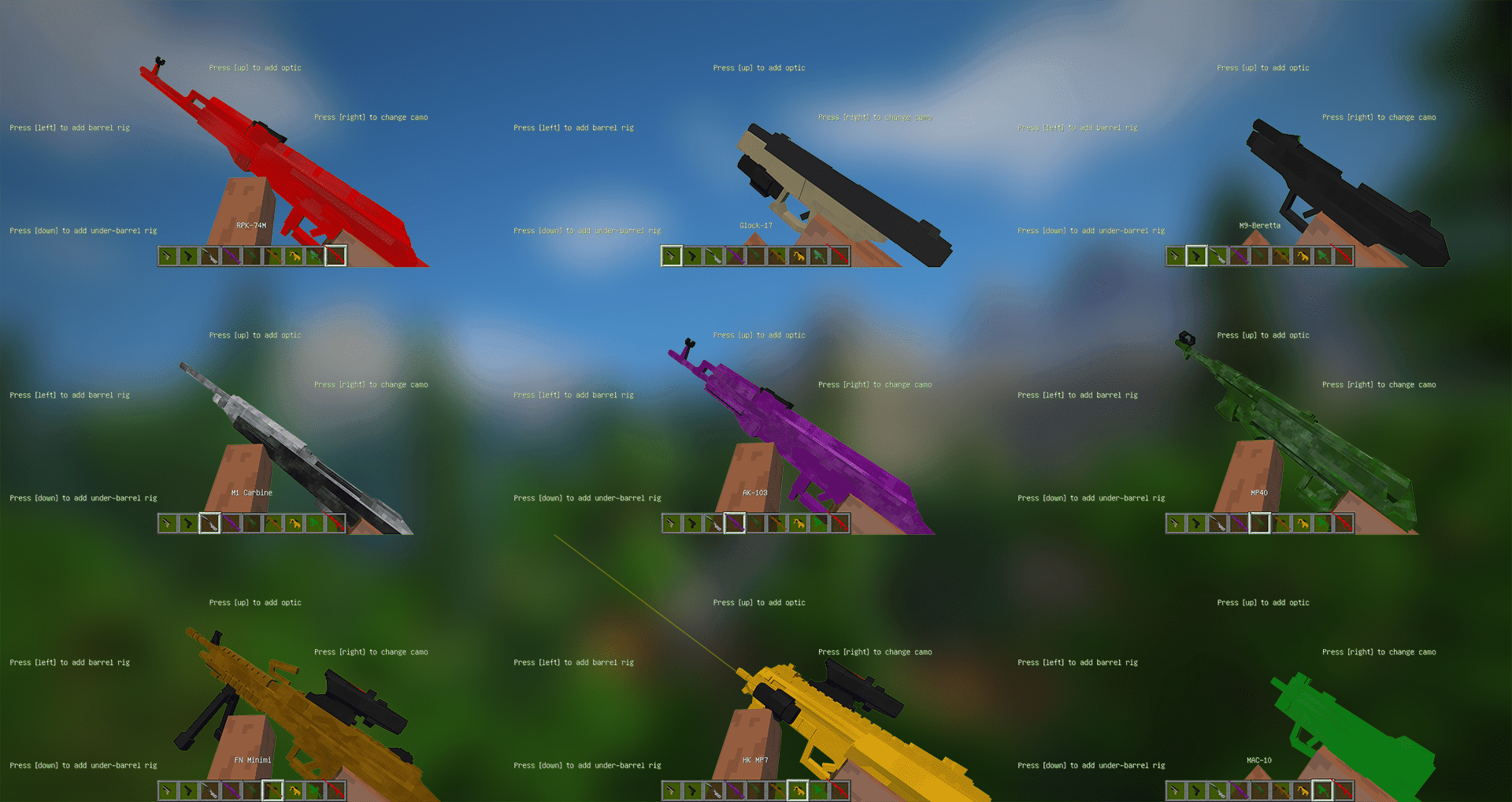 Screenshots of the installer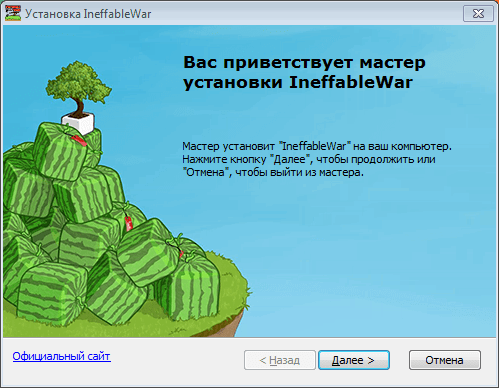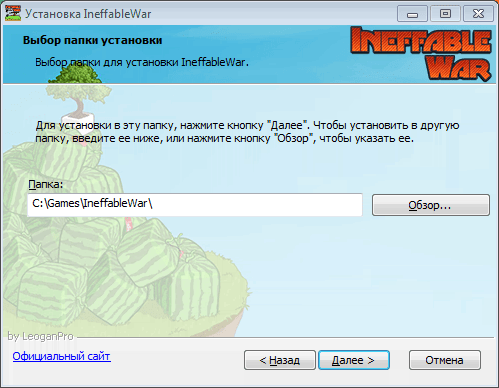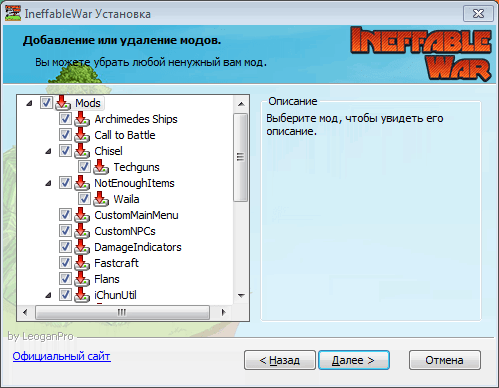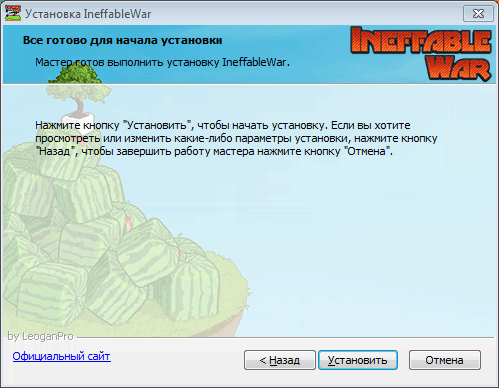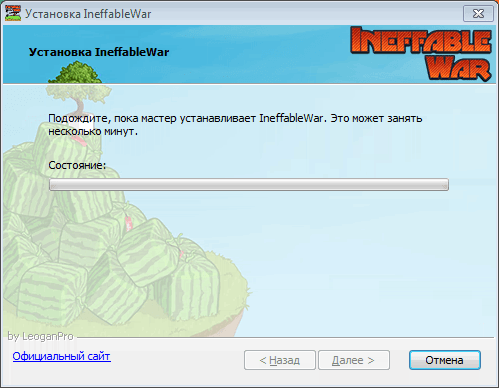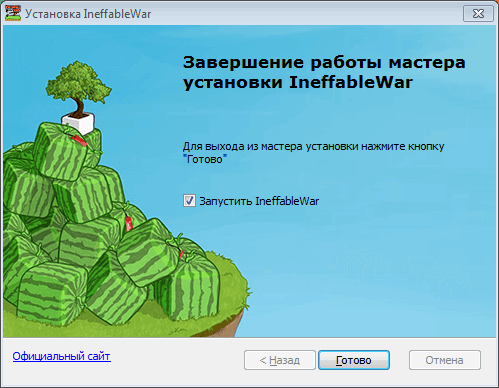 Installer (installer)
1. Launch andquot;InEffablewar Installer.EXEandquot;.
2. Follow the instructions of the installer.
3. Ready! A shortcut will appear on the desktop.
Portable (portable)
1. Remove (unpack) andquot;InEffablewar Portable.Rarandquot; In any folder (at least on a USB flash drive)
2. Open file andquot;Launch InEffablewar.EXEandquot;.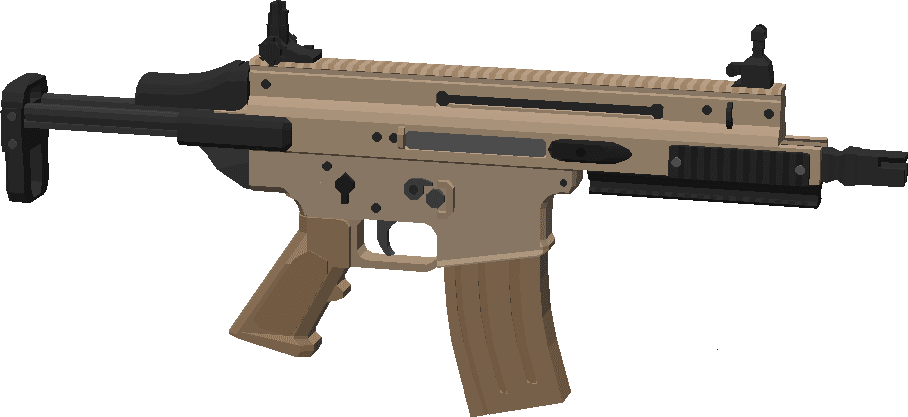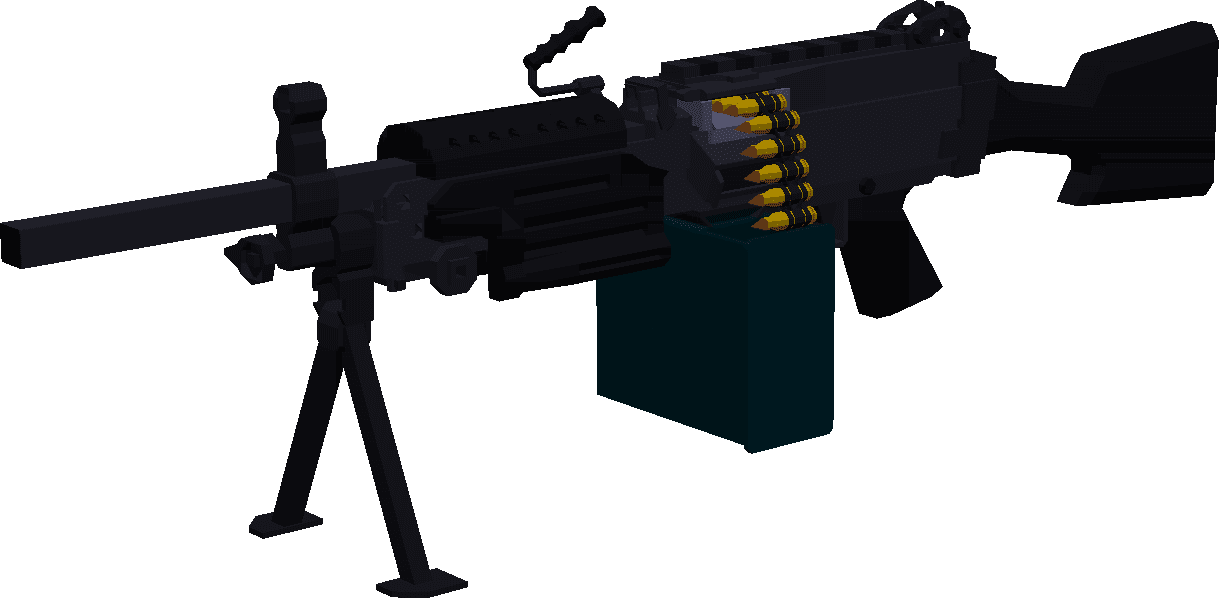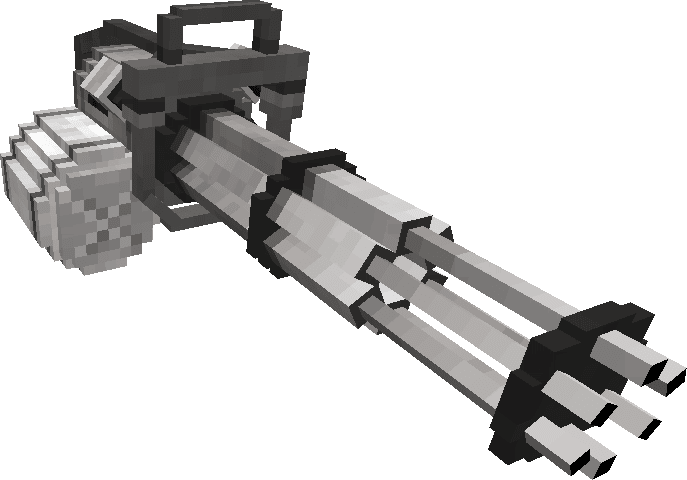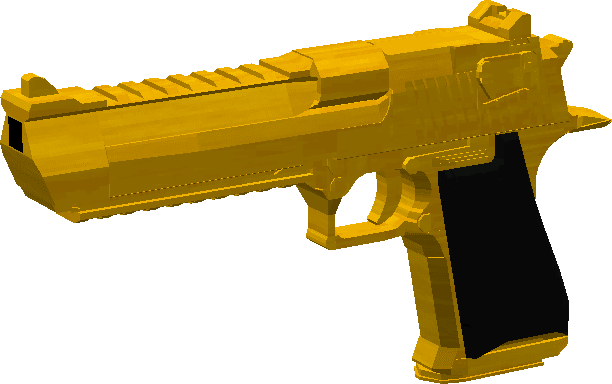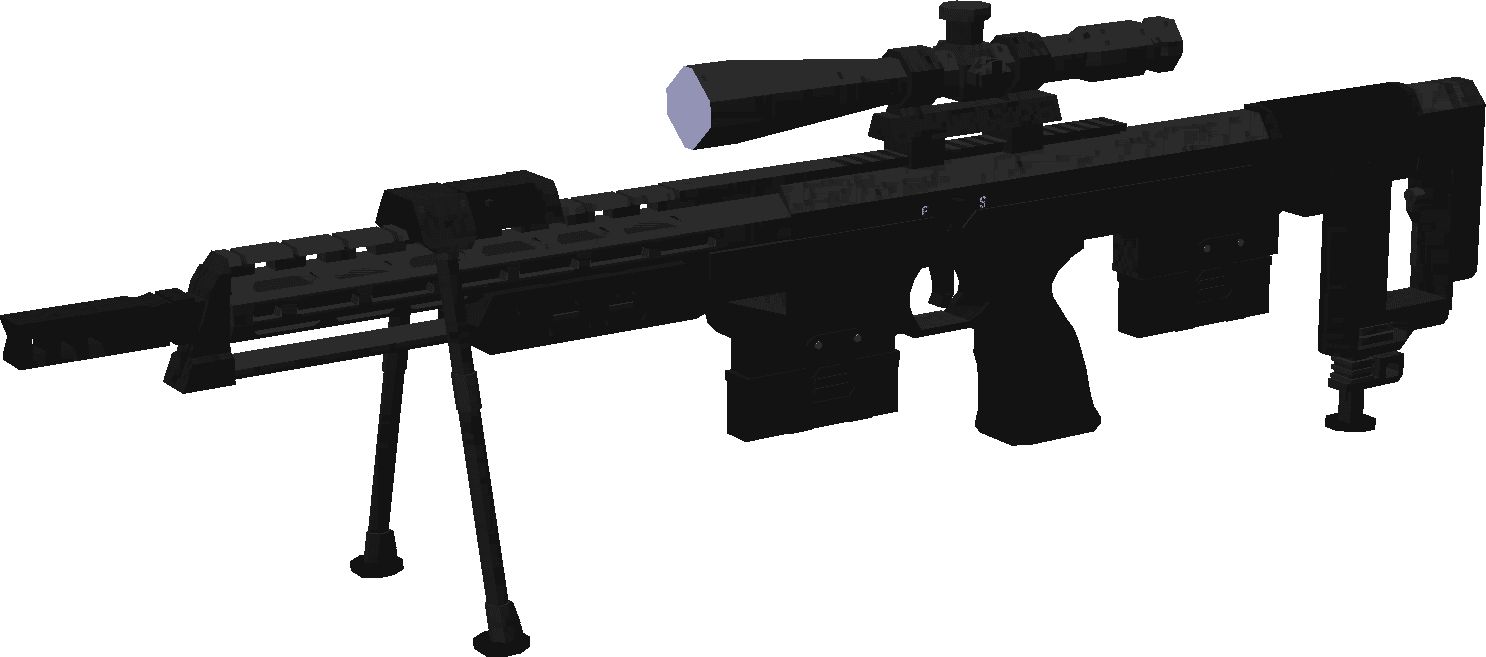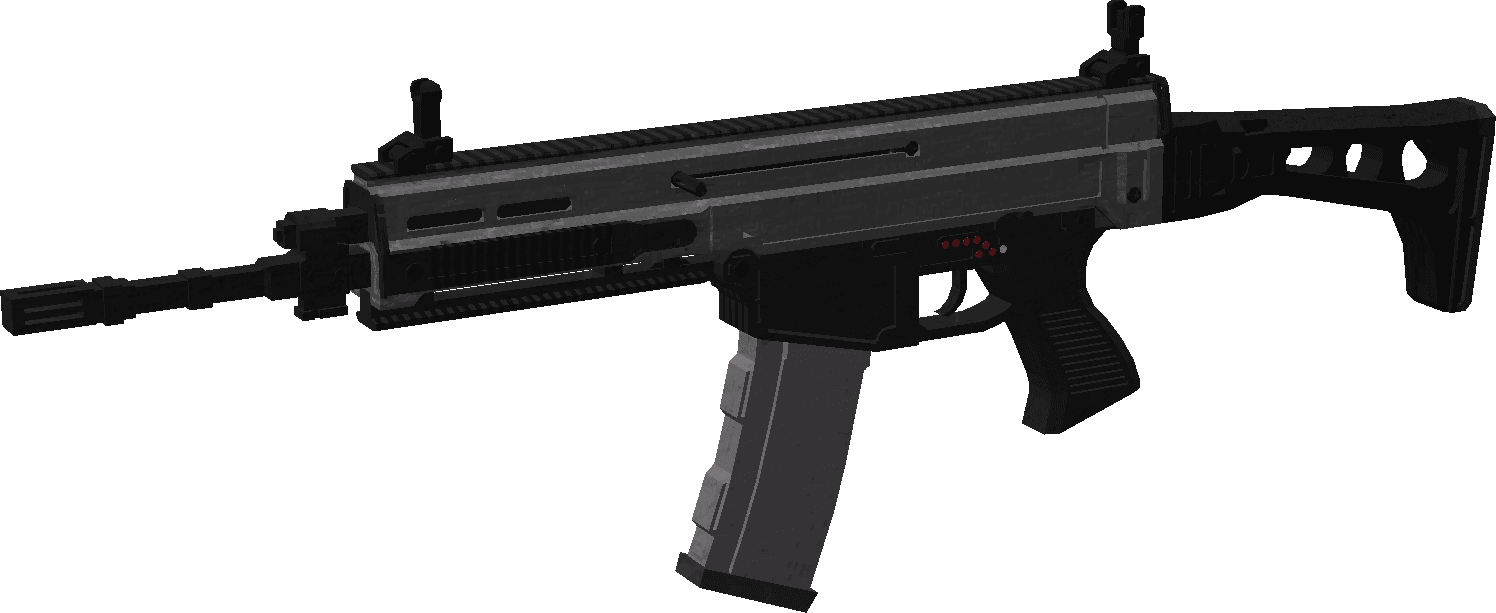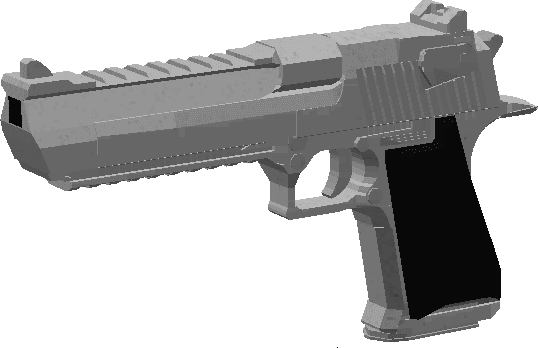 Archive with pictures: Gun – PNG.RAR [7.9 MB]