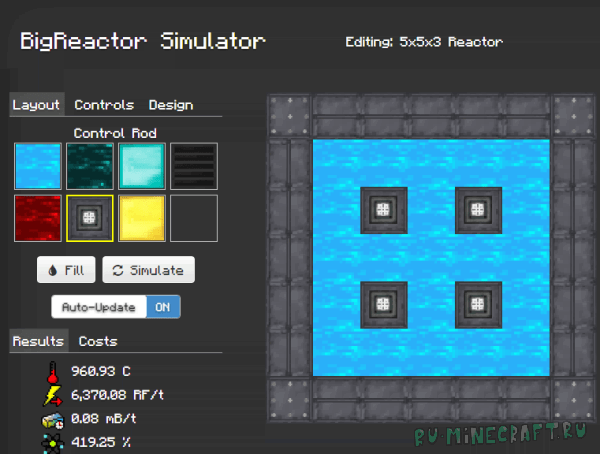 Bigreactor Simulator – A useful tool for modeling various reactors schemes and their testing from Bigreactors Fashion. You can find a webversion here:
Create a new circuit clicking on the button New Reactor. Now we need to introduce the width, length and height of the reactor. These values determine the inner part of the reactor, that is, the walls, floor and ceiling are not taken into account.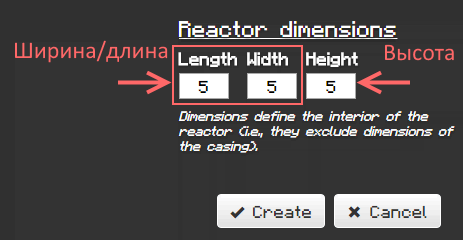 After we created the reactor from below, something will appear. There you can find the result of the simulation, how many resources are required to build a reactor and other information.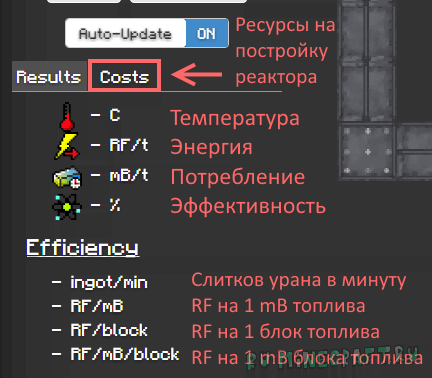 In the tab Costs Materials on the reactor, including more detailed. Very useful – you know right away what you need.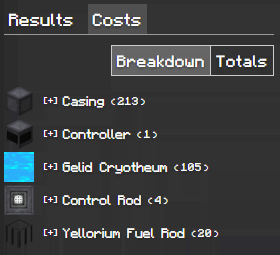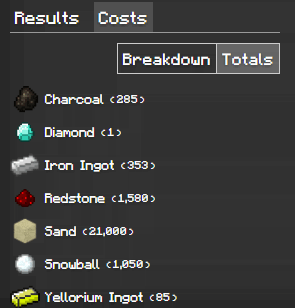 And so, now let's start the reactor itself. Suppose we choose the creosium and click on the button Fill Fill them the whole reactor.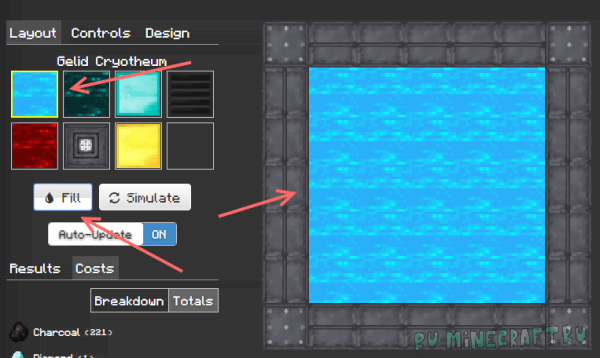 Now let's put the control of childbirth.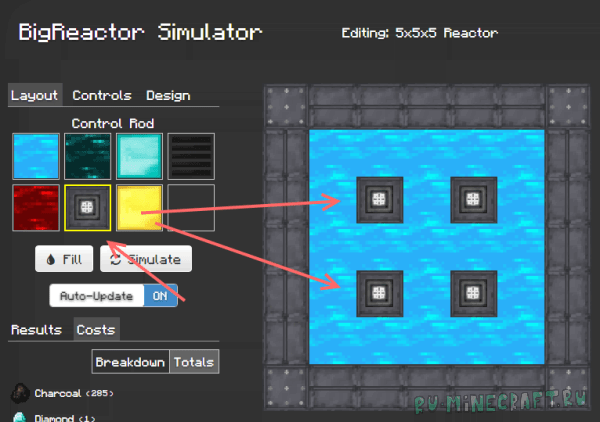 All! The scheme is ready, we can see how much it generates energy, consumes fuel and what is needed for construction.
You can also save the scheme or send a friend. The address line changes as the circuit changes and contains all the information about the reactor. Just send where necessary, cross it and the same scheme remains.


We evaluate