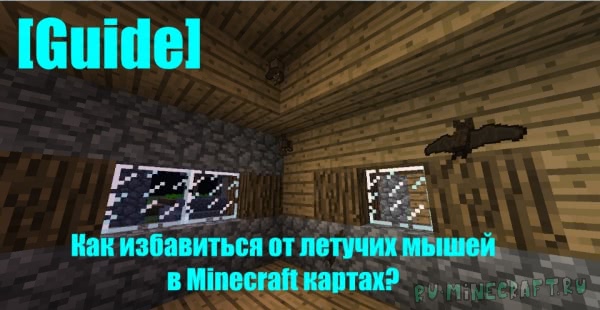 Probably many Cardel faced a problem like bat in dark places. They squeak and flutter loudly, there are a lot of them, often they spoil the atmosphere of the map! There are of course many ways, But they work poorly: Put torch everywhere, kill mice. And if the room needs to be left dark? And the mice after death will be subsided again after the massacre. There is one way, With which you can forget about bats once and for all:
Enter the Chat command: /Gamerule Domobspawning False
Yes, yes, everything is so simple. They just stop being subsided ALL Mobs. You can solve this problem Eggs spawn. That is, the mobs will stop being subsided automatically, you can do as much as you want them manually. This command must be introduced before building a dark room. Those mice that have already spanked do not disappear, they need to be killed. After the murder, they will stop being subsided due to the team.
That's all. I hope the article has helped beginner carddlades. Bye.