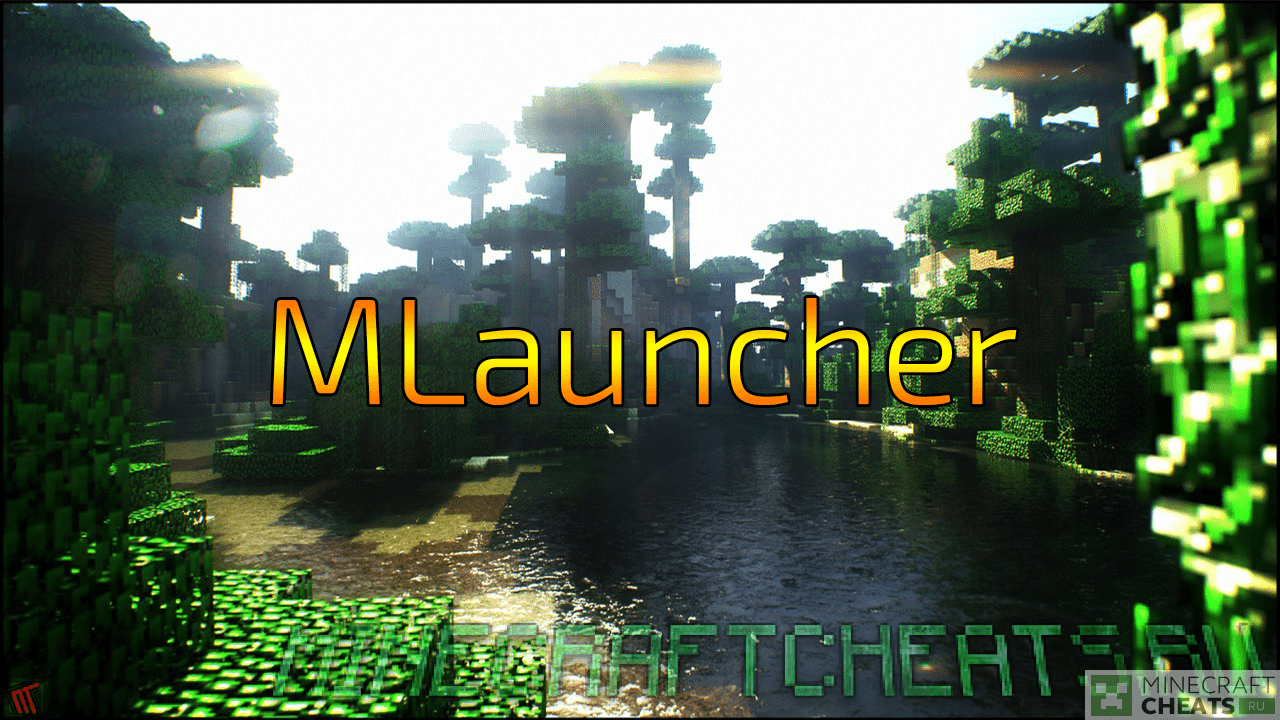 Mlauncher – launcher for Minecraft – It was developed specifically for those who have always had few servers to play and he constantly searched for diversity. The launcher is quite simple and pleasant to use, because it is simple, and also has a huge number of different "buns".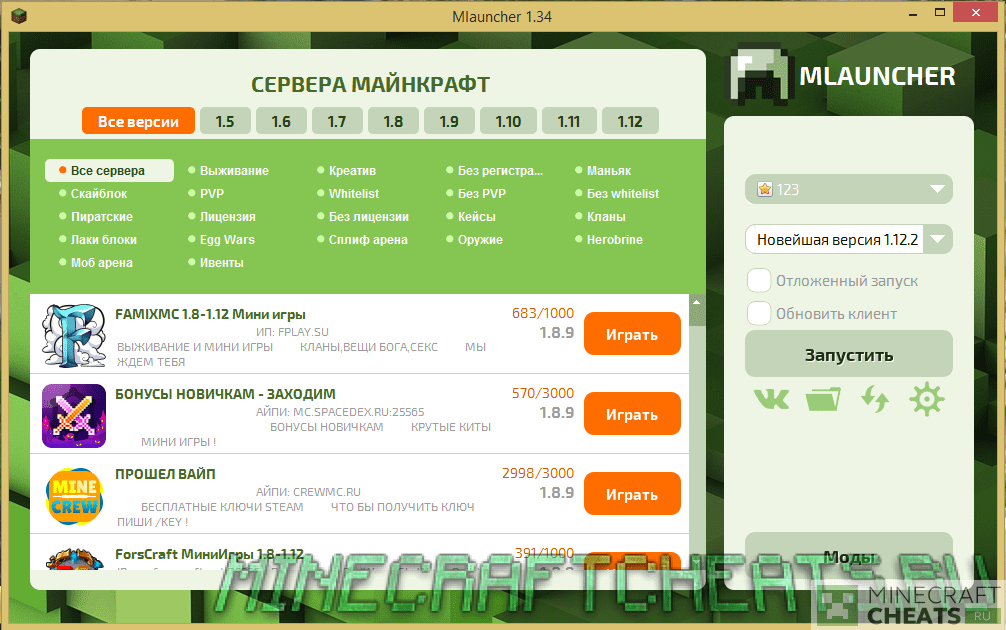 Server in Mlauncher – launcher for Minecraft:
In this launcher you can find a huge number of servers with any online! In the list of servers of this launcher, you will easily find something to your taste. A huge number of filters will help you with this. These filters are:
The choice of versions. Starting from 1.5.2, and ending 1.12.2. But you can also leave the choice "All versions"
Other filters will allow you to select the modes of the game that you will like. Among these modes you can find pirate servers, free creative, skyblock, like blocks (without mods), maniac and even Herobrin!
Description Mlauncher – launcher for Minecraft:
Minimalistic design. Which will not allow you to be distracted from why you really launched the launcher.
Large selection of servers by categories. On these servers you can find everything you need. From big online and survival, to a huge amount of mini – game.
The ability to choose absolutely any version of the game.
Very simple installation.
Creation of your own assembly right inside the launcher. You just need to choose a version and cram the mods that you want yourself.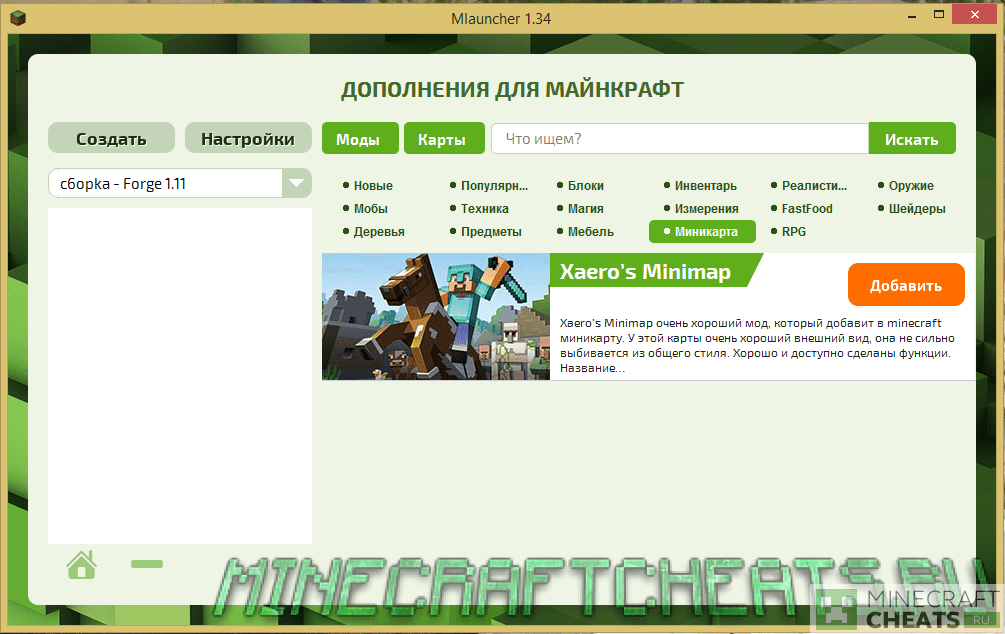 Additions to Mlauncher – launcher for Minecraft:
In the Launcher settings, you can create your own world as you want. I don't like simple Minecraft? Then these settings are for you. Here you can adjust the game completely for yourself. In this section you can find a huge number of mods in various categories. This will allow you to create your own assembly without leaving the launcher. But besides this, to your assembly, you can also add a card, just right in the launcher.
How to install mlauncher – launcher for Minecraft:
Download
Run the launcher installation.
After installation, the launcher himself will start and install everything you need.
Enter the nickname .
Select a version or cheat.
Install the version you need or cheat.
Click the "Play" button.
Everything, the launcher is installed and you can play!