In full! let's consider.

This is the program the same launcher FTB. But as we know – FTP does not support the pirate. So. One person made his andquot;Type of crackandquot; For FTB. To start it, there is no need to change anything, but just start a jar file. By the way. There can be any nickname. Even andquot;Cinectandquot;. The password must also be entered – but that is the joke that any password will be correct. What is FTB? – They will ask Nubes. This is a cool launcher in which there are textures, cards, and there is also the most important thing there is modpaks.

It is so.. I forget… But there is not much..Enter any nickname/password at first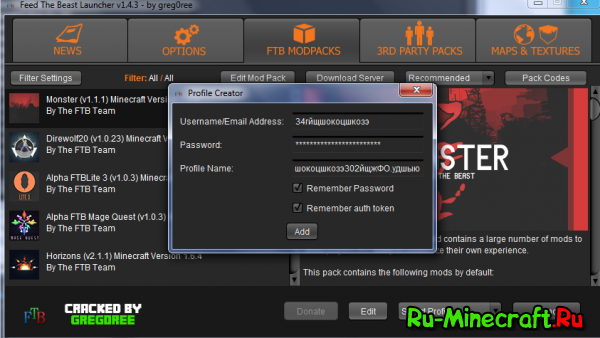 As you can see. Everything works fine:

Here is the console screen: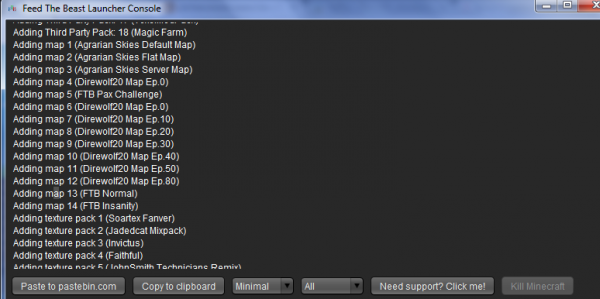 And just a screen.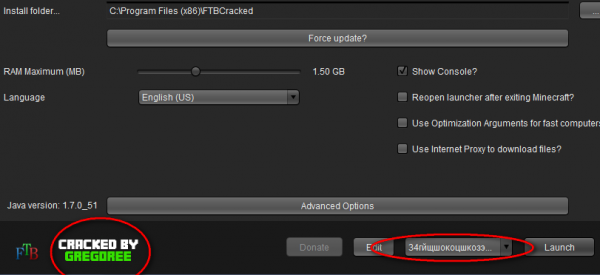 Swear the file.
Run it (we must create a folder for it!!)
Ready.

From the site server
Mirrors
yadi.SK|