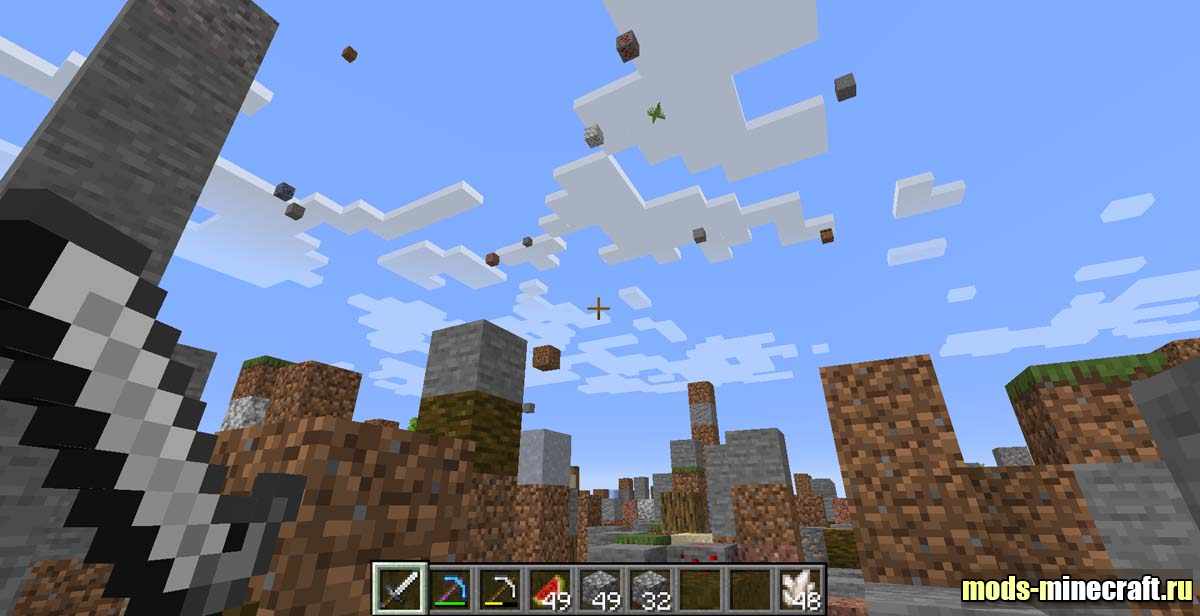 Falling Falling Survival card in a limited area with a minimum set of starting resources and all of them are scattered in this closed circle. Every few seconds from the sky, blocks and objects that you must use to survive will fall in a random order. Over time, the drop – down drop will become so many that you will not where you will hide from them and they will fall directly on you, thereby taking away health. It will not work to hide in the dungeon, since aggressive mobs will be spent there. To win, you need to complete a number of tasks about which you can find out a little below.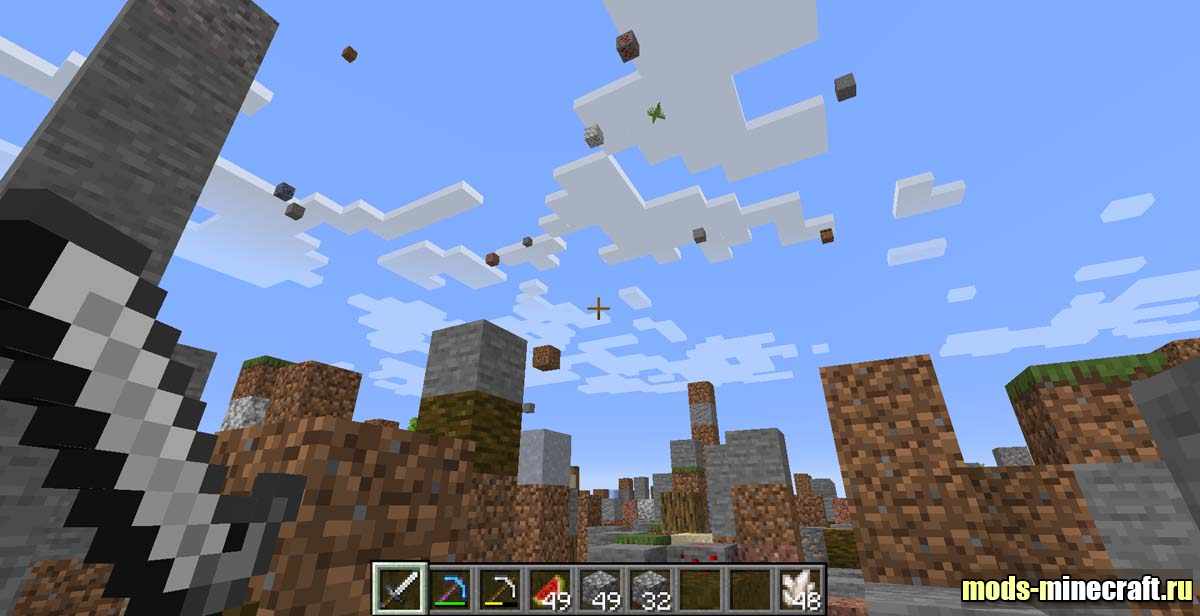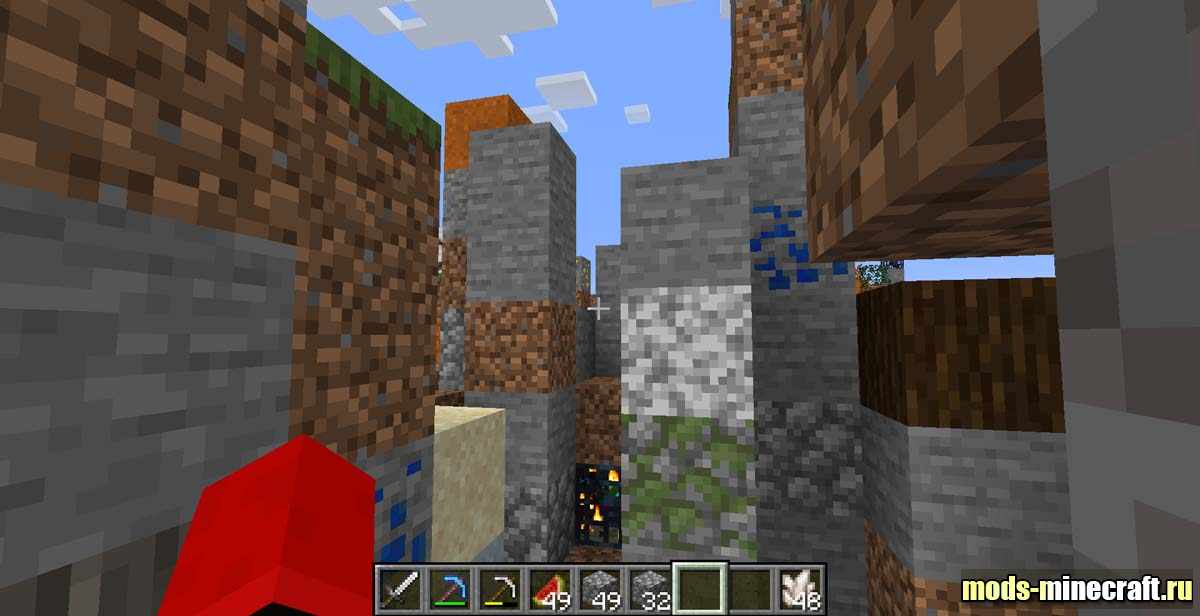 Tasks
Build:
Stone statue.
Giant mushroom.
Underground bunker.
Aquarium with fish.
Automatic poultry farm and a melon growing farm.
Plant:
Wheat, potatoes, carrots, beets, melon, pumpkin and hellish growths.
Prepare:
Suspicious soup.
Scrapet:
Weaving machine, barrel, smokehouse, stove, cartographic table, sharpener, blacksmith and stone.
Good banner.
Call and click on it sixteen times.
Composter and make six bone flour.
All available wool colors.
Crossbow and enchant it.
Lighthouse and activate it.
Win:
Raid Zombies.
Squint.
Dragon.
Other:
Dilute the bonfire and prepare four meat.
Take a break with a resident of the village.
Save all pets.
Cure a resident of zombies.
Make a map of the original world, as well as hell and edges.
Find the elitras.
Spread the dragon.

How to install Falling Falling
Download the card and unpack the archive
Go to the root folder Minecraft and move the /saves file
Ready

Download Falling Falling
1.14.4