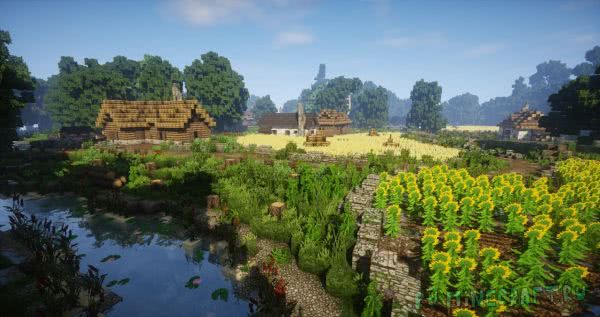 Map Smitlo Medieval Village – This is a realistic small village for Minecraft, a special resourcepack was used to build it, and shaders for the use of the effect. I looked at the map and it is magnificent, a great start to create my small city.
From a magnificent realistic appearance, let's move on to the minuses.
Minuses:
Perhaps The main minus is that the card is built by a piece on a flat game card, t.e, in fact, this is a small area with a flat world around.
Yes, it is convenient to build a continuation of the card, but not to play and build, because for game use of the card you will have to use Worldedit SinglePlayer and transfer the card to the real world.
The second minus – For an amazing picture, you need a resourcepack and shaders are very desirable.
Shaders are needed for realistic lighting.
Screenshots: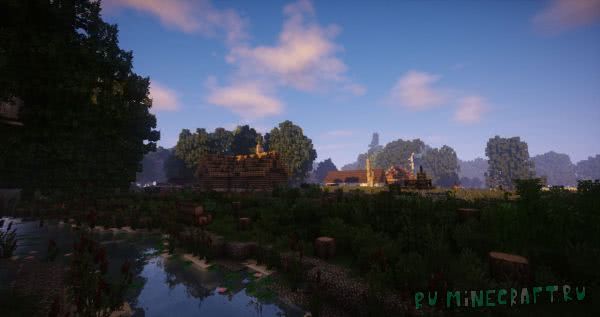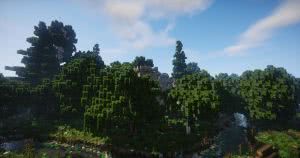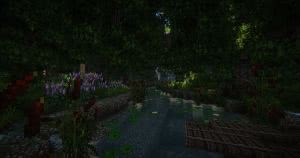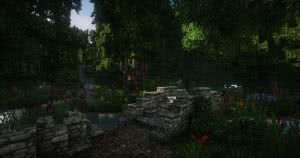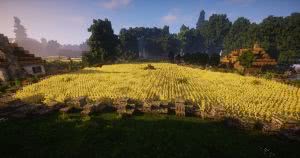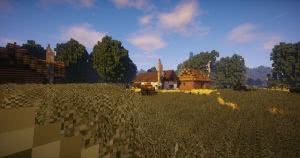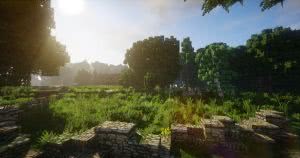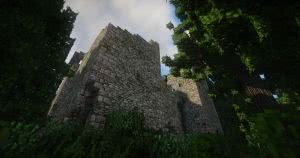 How to install a SMITLO Medieval Village card?
It is necessary to install the textures of Compatible Conquest and it is very desirable to use the chocapic13 Shaders shaders
file and unpack it. (get a folder from the archive.)
Move the folder from the archive to C: \ Users \ Your user PC \ Appdata \ Roaming \.Minecraft \ Saves
How to find an Appdata folder?
Select this conservation in the game.
Download Smitlo Medieval Village:
It is necessary to install textures Compatible Conquest And it is advisable to use chocapic13 Shaders shaders
The version of the game – 1.12.2: Wioska.RAR [2.62 mb]