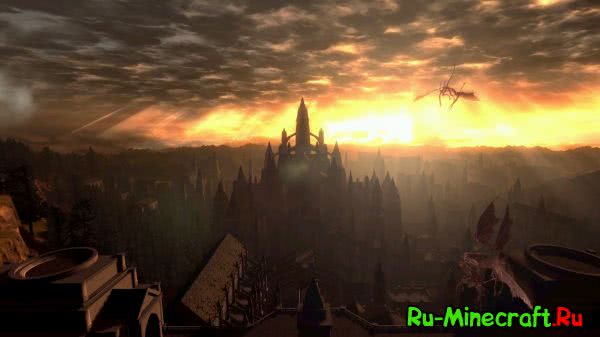 Today I will show the famous Anor – Londo location from Darksouls and Darksouls III (on this DS3 map) transferred to Mankaf.
The card is very beautiful, it is clear that its creator tried. There is also a boss (NZ where he is, but somewhere in the dungeon).
Also, the card is incredibly large, has its own railway and it is easy to get lost in it.
If you remove the boss, it will be possible to use this card in the form.
I don't know what to write more about.
Screenshots