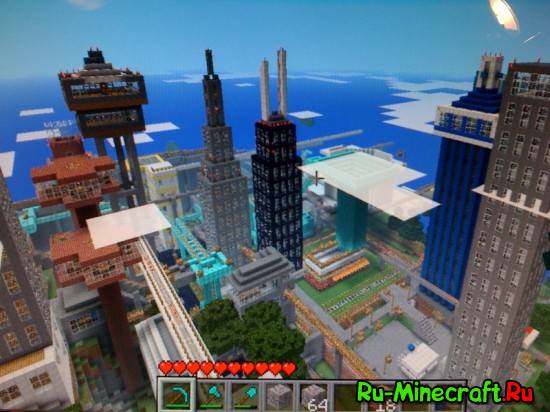 You are in full!

Spoiler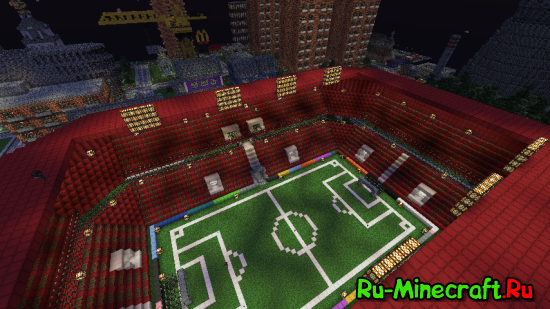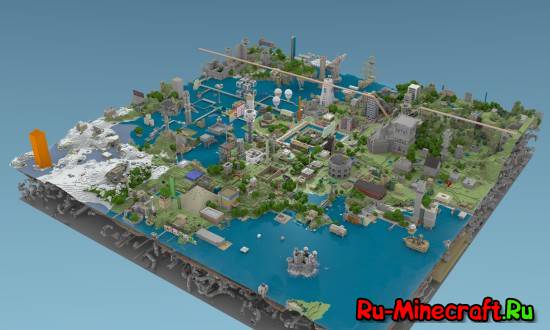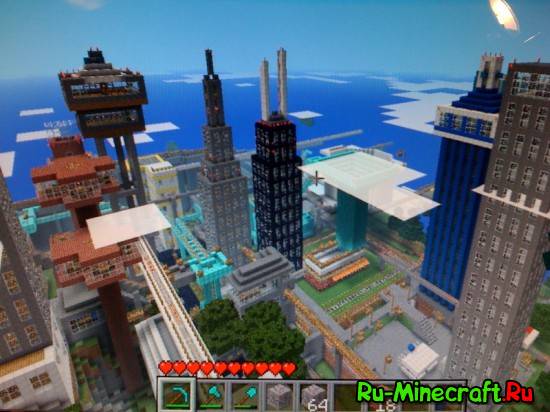 This map is on the city for Minecraft 1.5.2+ is very voluminous, there are many different buildings on it. From sports facilities there is a huge football stadium. Public buildings are represented by airports, banks and entertainment clubs. There is even a metro, be sure to look at it, not every day on Minecraft cards you will see underground structures! But we will not list everything in order to maintain a small intrigue, otherwise you will be not interested. For inexperienced crafts, this city card will be the best choice for starting the game.

– 1. Download the archive with the card.
– 2. Install the card in the SAVES folder that is in the folder .Minecraft (you can get into it by typing a %Appdata %or on Windows 8 Win+R %Appdata %.
– 3. Enjoy!

The news did:

For now!