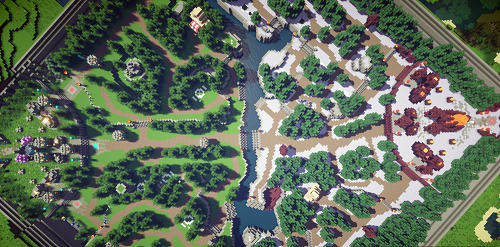 This card is an accurate copy from Dota 2
There is a river on it that shares commands.
And also the card is large and well suited for the server!
I advise you to use a mod for this Dota 2 item card
Screenshots are not required since the whole card
Already visible in the picture from the top!
And the video on which everything is clearly described on the map!
INSTALLATION
1.Unpack the downloaded archive
2.Dota2 folder put in .Minecraft \ Saves
3.Go to the game and choose the world dota2
The author of the card
EliteClubSessions
I.DISK