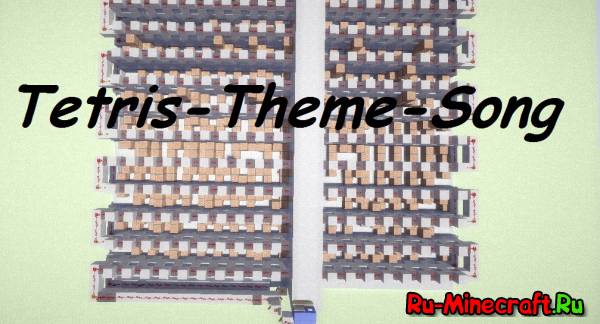 …Who wants to go to the world of Tetris and listen to this melody? Probably everything, because it will be interesting, or rather interesting to play!

And what to describe here? The most ordinary cool card with music! Or rather with music from the prefix Tetris.
…Now, how to turn on this thing? To work?
We look:
To start, you need to click on this button:
Button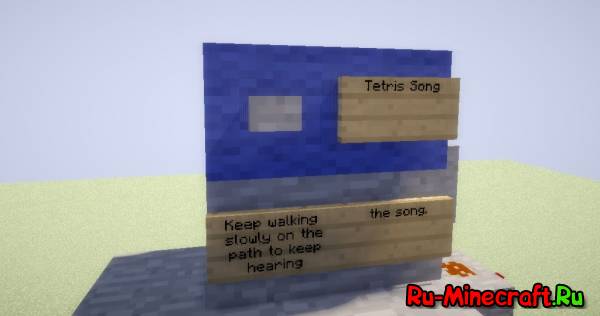 And then listen to music!
Bugs:
– Oh no! I pressed the button, but my music does not play! What to do?!
It happens that it doesn't play at the beginning, I looked for why I found it, you need to replace these red not burning torches: torch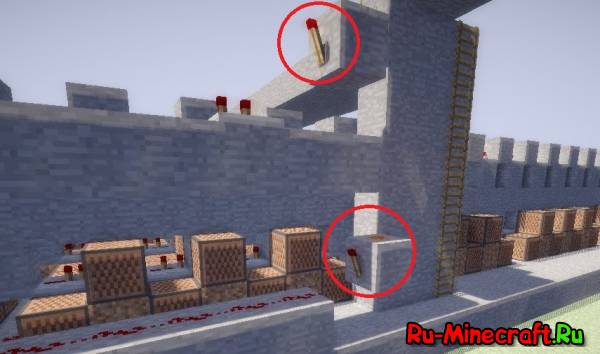 On the burning torches! Just break the old non – burning and replace (put a place) already burning torches!
The problem is solved! Music plays and you are happy! =)))
…There are few screenshots, it is clear why! This is a music mechanism! What is the scenario? Now we look at the screenshots:

Screenshots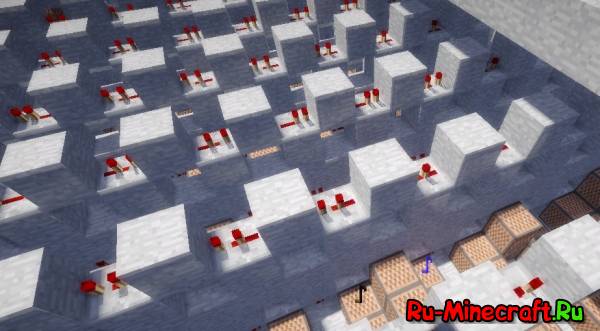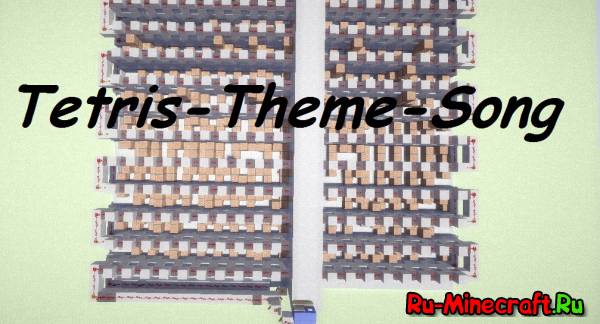 I think you liked the screenshots. Oh yes:
– Why do we need this mechanism? On 1.6.2 There is already resource packs with new music?!
This card was created on very old versions, before it was not so that there is now on 1.6.2!
…
Installation further:

1. Read all the news!
2. Download Archive with a map and move it to /saves Minecraft your.
3. Go into the game and listen to a wonderful melody.
4.

The news has come to an end… Oh yes! I will update this news! I will find such mechanisms! In the meantime, we download this:
Download through our server – Tetris – Theme – Song.RAR [903.14 KB]
So far and good luck!)))