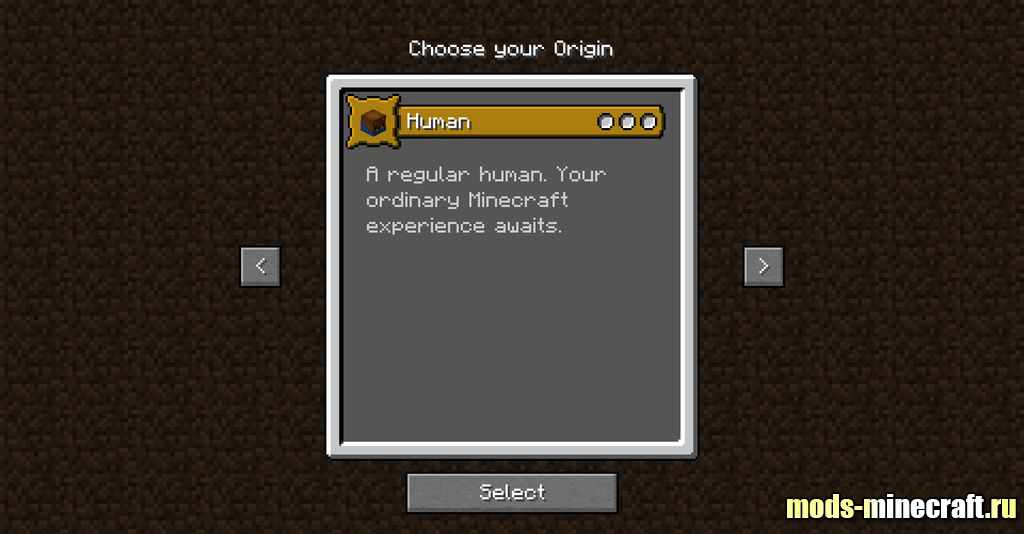 Origins allows players to choose a race in the role – playing game provided by the mod and win the world of Minecraft. Mod adds Avian races (poultry – like), Arachnid (arachnid), Feline (cat – shaped), Merling (Underwater Residents), BlazeBorn (Born Born), Phantom (Fantom. All races are unique in their own, have both weak and strengths. Only your choice will serve as the main aspect of the role – playing game, on which the entire further process of passage will depend. (Below is a brief description of all races so that you can make the right choice).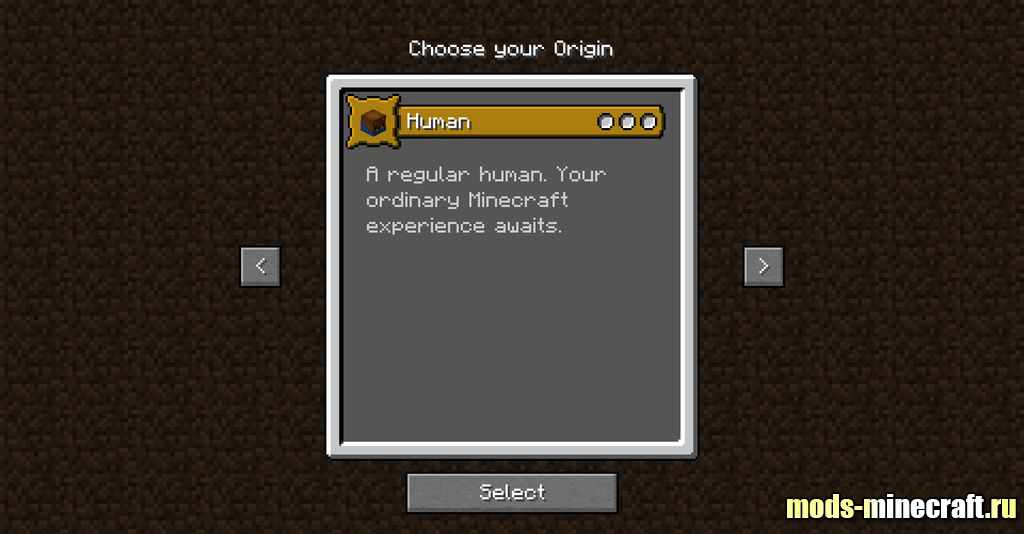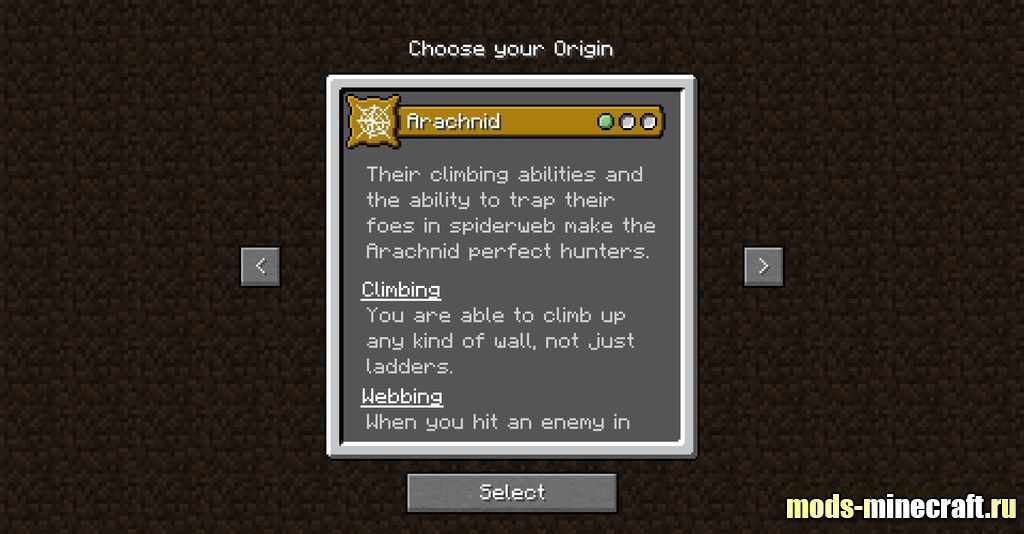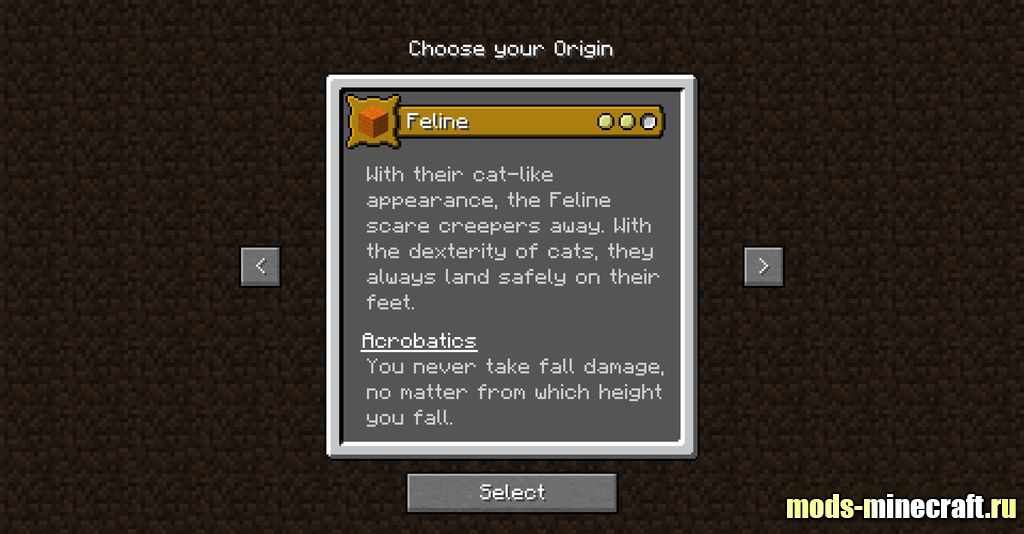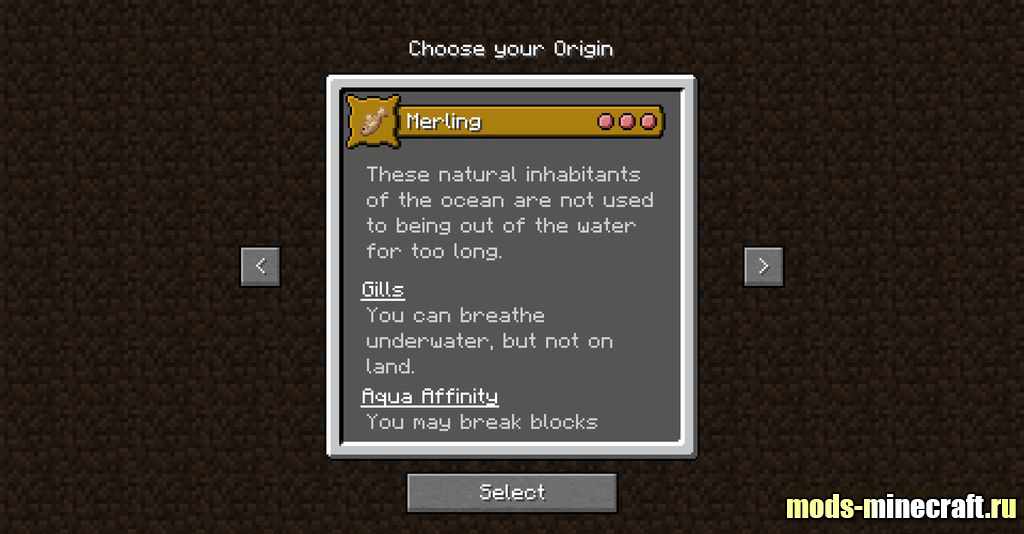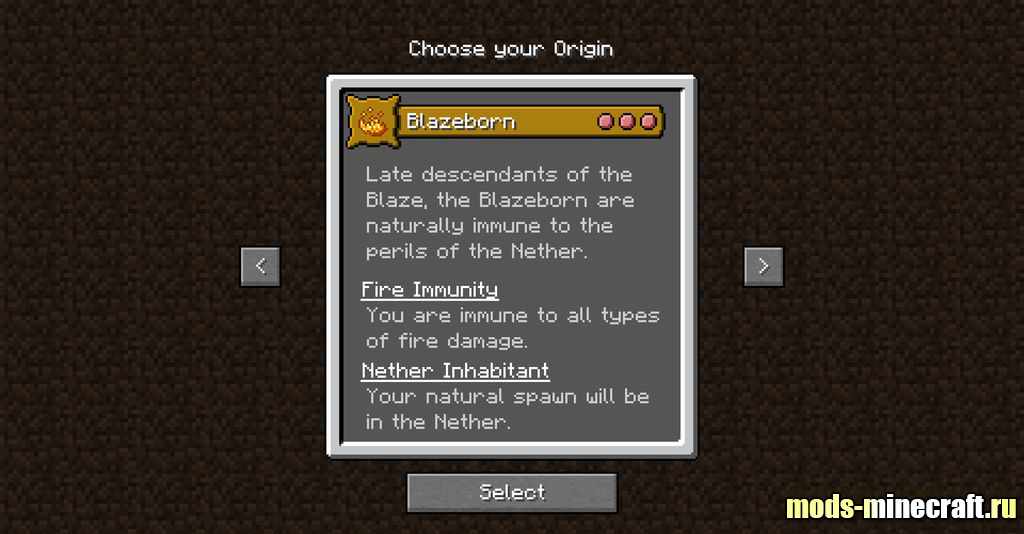 Origins races
Avian – a bird – like race, is not afraid of heights and has a high speed. To suppress hunger, eats vegetables and fruits, cannot eat meat.
Arachnid – Apu – shaped have the ability to climb the web and attack hostile mobs and players.
Feline – the race of cat – shaped does not get damage from the fall from a height, can overcome quite wide cliffs in the jump and jump high.
Merling – the race takes itself to underwater residents, which are in the race can quickly swim and breathe under water.
BlazeBorn – Fire race is immune to fire and this is a huge plus, but players of this race cannot visit the world of The Nether.
Phantom – This race calls itself phantoms, and quite deservedly, born in the race of the phantom, can pass through the walls, so the enemies of the race will not be able to hide behind any thick walls and they will always shake with fear.
To activate the strength of the skills of the race, press the key g.
How to install Origins
Download mod
Install Minecraft Forge or Fabric
Press the Win + R keys, insert %Appdata %\.Minecraft \ mods click ok
Without unpacking, moving the downloaded file to the opening window of the Mods folder
Run the game and play!
Download Origins
For 1.19.3
Forge