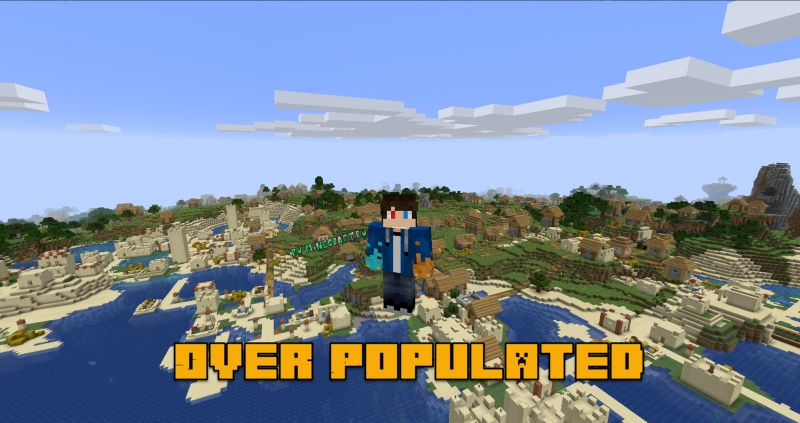 Maud Over Populated – Frequent and huge villages.
Mod will change the generation of villages in the game, very large villages will appear in the world, including in biomes in which there are no villages, you can turn the world into one large village.
Fashion versions:
At the moment, the author claims that there are 7 types of his mod, but he himself posted only 4:
Regular – The version in which the villages will become much larger, and the distance between them will be smaller, because there will be more villages, such small cities are obtained where neighboring villages can be together.
Vanilla Extreme – large villages appear, but the distances between the villages remains standard, the villages can also be found in all biomes.
Extreme – turns your world into one giant village.
Krunch – The version in which the distance between the villages and the bioma of the appearance is like in a regular game, but the kneads of small villages are huge.
PS, The author constantly changes the version, moreover, removing the old ones, because the mod can change a lot, we will try to monitor the relevance of the description.
The mod is still a baguine, on some versions it highlights the generation of the world.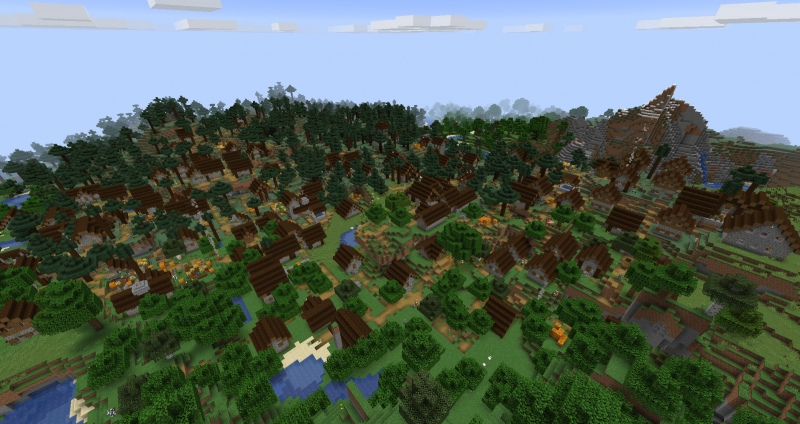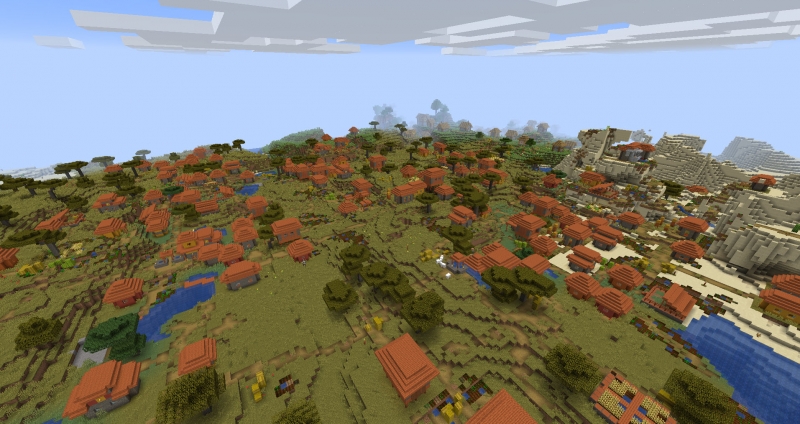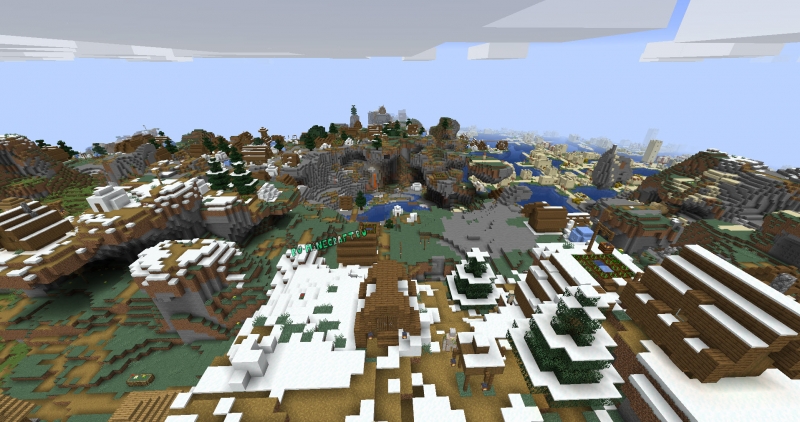 Installation:
Install factories
Install the Fabric API
Download mod and copy in: C: \ Users \ Your User \ Appdata \ Roaming \.Minecraft \ Mods
Download mod over populated:
It is necessary Fabric API
1.14.3 \ 1.14.4:
Old versionsVanilla Extreme: Over_PopoPulated_wanilla_Extreme – 1.0.1.jar [6.44 kb]
Extreme Over_PopoPulated_EXTREME – 1.0.1.jar [6,49 kb]
Krunch: over_populated_krunch – 1.0.1.jar [5.26 kb]
Regular: Over_PopoPulated – 1.0.1.jar [4,33 kb]
1.14.3 \ 1.14.4 – over_populated – 1.1.jar [349.72 kb]