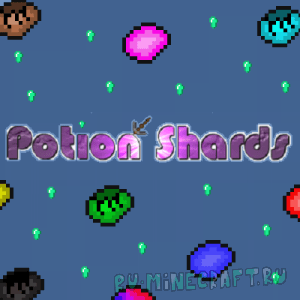 Maud Potion Shards – ores with potion effects.
This mod will add more than 20 new types of ores to the game, having mined ore, you will receive some fragments by using which you will get the effects of potions, positive and negative. If you love potions, but do not like to cook them, now they can really find them in the caves.
There is also a very rare ore, it can give you just an unrealistic number of effects.
The mod, although mediocre, can be useful to someone.
Skirnchots: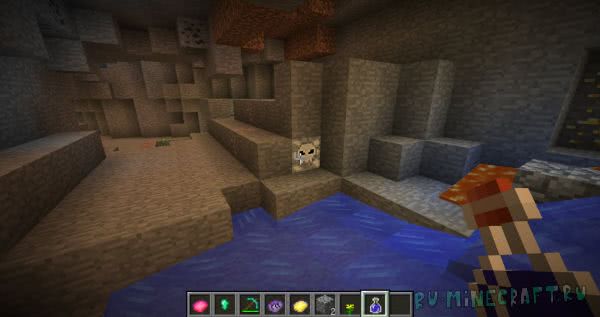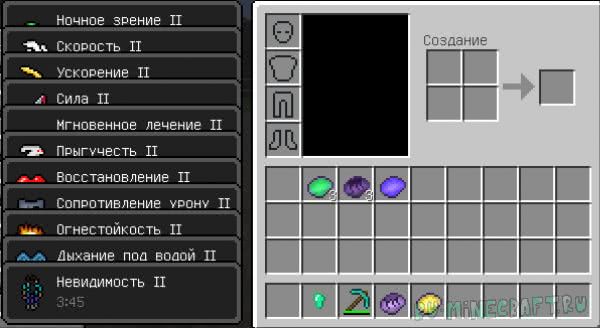 How to install a modion shads mod?:
Install the FORDH for Minecraft.
Download the mod and place the file at: C: \ Users \ Your user PC \ Appdata \ Roaming \.Minecraft \ Mods
Open the launcher Minecraft and select in the profile version of Minecraft with Fordzh.
Download modion shads:
1.7.10: PotionShards2.0.jar [205,11 kb]