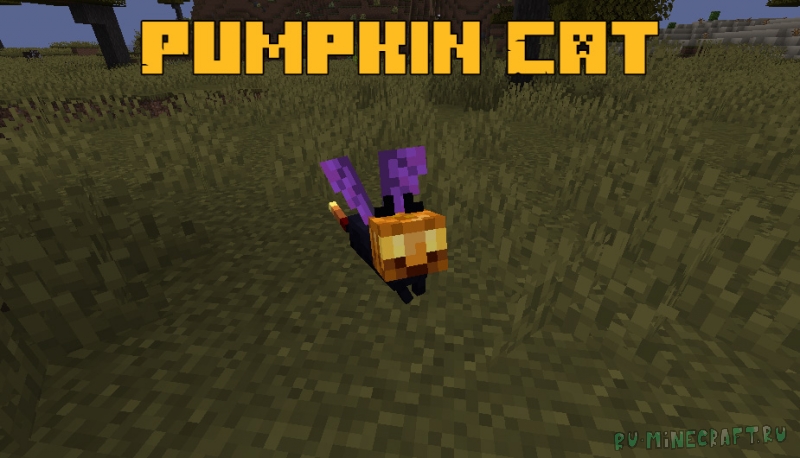 PUMPKIN CAT – cat – cat
Small that one mob will add to Minecraft – this is Halloween Cat with a pumpkin in the form of a head, with wings and a fiery tail. And since he has wings, he not only knows how to run, but to fly, however, he does not work out for long. If you feed it with pumpkin seeds, then it will give the player the effect of night vision. The game looks very nice.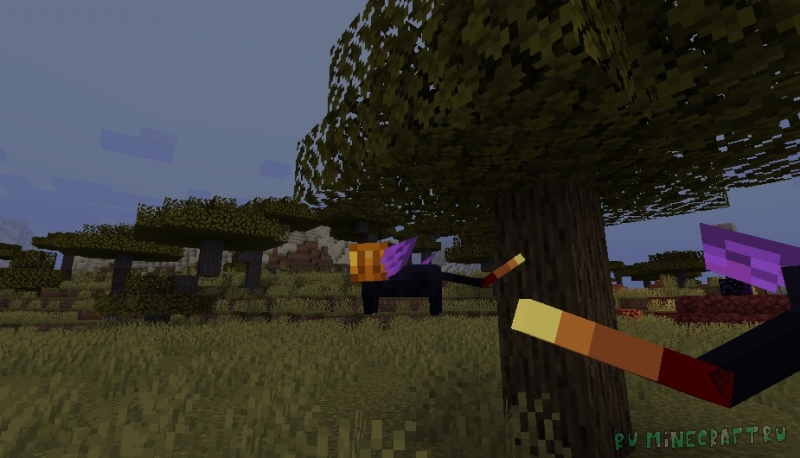 How to install a mod:
Install Forge
Install Geckolib
Download the mod and copy in .Minecraft/Mods
In the launcher, start the version of the game with Ford.
Detailed installation instructions
Download mod Pumpkin Cat:
Install Geckolib
1.17.1: PUMPKINCAT – 1.0.0.jar [31,07 kb]