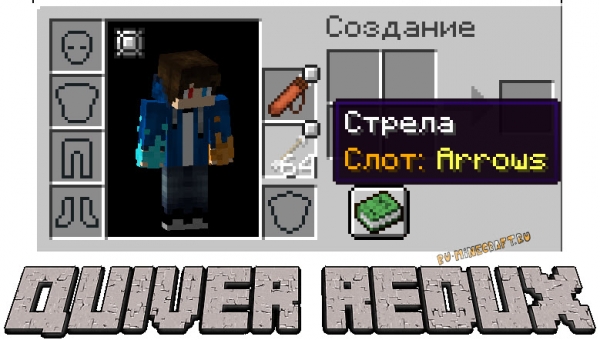 Maud Quiver Redux – adds a quilting to the Minecraft for an arrow that uses a special Curios slot, the quiver is used only for convenient and understandable use of arrows from your inventory. Kolchans is not used for more compact storage or carrion of arrows, it does not allow you to put inside the arrow.
After installing the mod, you can make a quiver, 2 new slots will appear in the inventory, under arrows and under a quiver, if you add a quiver, you can use the arrow slot. The author made this mod for understandable and simple use of arrows from your inventory, since if you have arrows in the hot bar, onions or crossbow can use other arrows that are in the inventory, and this can be more expensive or specialized arrows. With this mod, everything is very simple, what arrows in the slot will be used.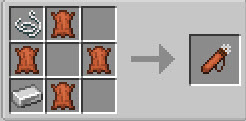 How to install a mod:
Install Forge
Install Curios API
Install all additional mods if indicated.
Download the mod and copy in .Minecraft/Mods
In the launcher, start the version of the game with Ford.
Detailed installation instructions
Download mod quider redx:
1.15.2: Quiver – 1.2 – 1.15.2.jar [23.45 kb]
+ Install Curios API
1.16.5: Quiver – 2.2 – 1.16.5.jar [26.57 kb]
+ Install Curios API