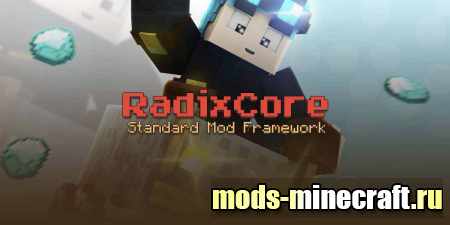 Description
Radixcore Library containing functions that will help beginners and professional developers maintain their mods for a long time. The API is based on Comes Alive with the most simplified, but powerful functionality.
How to install a modixcore mod
Install Minecraft Forge
Download the mod from the link below
Go to the root folder Minecraft and without unpacking move the file in /mods
All! The mod is installed.

Download modixcore mod
For 1.12.2