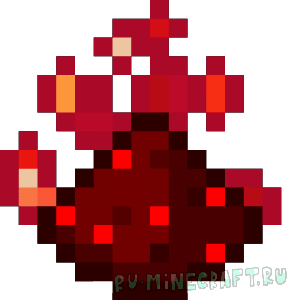 Redstone Flux – An additional library for the new version of the game, it is needed for the work of another library that is needed to work mods.
Straight we built you a game in the game so that you play the game while playing the game.
TEAMCOFH has created this library and it is needed for the work of the COFH Core library (currently), Underwater Utilities, perhaps something will change in the future.
How to install a modeststone FLUX mod:
Install Forge
Install all additional mods if indicated.
Download the mod and copy in .Minecraft/Mods
In the launcher, start the version of the game with Ford.
Detailed installation instructions
Download modsstone flux:
1.12 \ 1.12.1: Redstoneflux – 1.12 – 2.0.2.3 – Universal.jar [34.39 kb]
1.12.2: Redstoneflux – 1.12 – 2.1.1.1 – Universal.jar [31,06 kb]