mod, main news of fashion on the site.
Maud Rival Rebels Add a bunch of weapons (not swords).There are different types of weapons.Starting with a flamethrower and ending with a plasma rifle (with 3D model).He will also add a bunch of new items most of which have 3D model.
Maud Rival Rebels Quite large.
3) if the blocks are fired from the rocket launcher will fly out (before they were simply destroyed)
4)/Cleanspawn – is the APAVN on default
5)/Killme command for suicide (everyone can introduce a team)
– Laptop withstands Tesla shots
– The reactor withstands Tesla shots
Tutorial – how to blow up a nuclear bombIf you are too lazy to read that at the top is this tutor for you .
You just want to blow something.For example, a village on a super flat.
You will need two blocks:
Nuke Top and Nuke Botton
Put these blocks in this order.
Nuke Botton down and Nuke Top put on the Nuke Botton block.
We take Pliers tools in the section (forceps or pliers).
Click PKM on these two blocks
And we got a rocket.
Click on it PKM with forceps in the hand.
Such a window opened: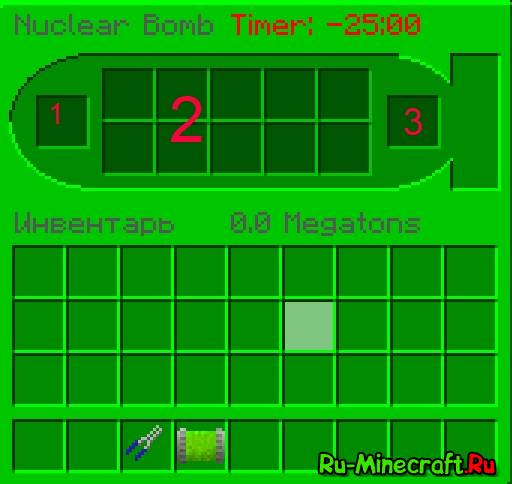 1) here we put such a racket called Fuse can be found in weapons
2) Put the nuclear rod green container here (it does not have craft)
3) here we put a bomb with a clock mechanism Tited Bomb
When we put the bomb, the countdown begins.
We have 25 seconds to run away.
Installation:
1) download forge
2) Place the archive in the Mods folder.
=+=+=+=+=+=+=+=+=+=+=+
Mod Rival Rebels
Download mod for 1.5.2.1.6.2, 1.6.4, 1.7.10