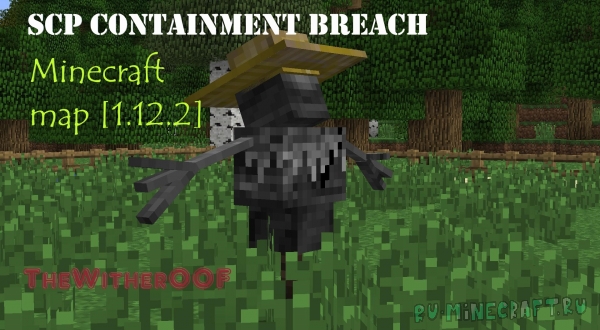 SCP Containment Breach – This is my card in the adventure genre made in the game of the same game in the genre of Indie Horror where the SCP Foundation universe was taken as the basis.
You are a class employee andquot;Dandquot; working for a secret organization to contain anomalous objects and one day from the accident in the complex all SCP facilities fled. Your task is to get out of the complex, some objects will help you get out, and some will try to kill you!
What awaits you?:
– Small assembly of 20 mods
– SCP CB card ≈20 – 30 minutes of passage
– Resourcepack
A little about the assembly:
SCP Decline – my favorite mod, revival of the old SCP CRAFT fashion suspended on version 1.4.7, adds objects to Minecraft SCP.
Projecte – a mod for transmutation, useful when playing with SCP Craft
Touch AS Nails – Mod will add thirst and body temperature, make survival more difficult and interesting
The Twilight Forest – A mod to the Twilight Forest diversifies gameplay if the game with SCP begins to submit
Flan – a mod for firearms and equipment
+Other useful mods
What is SCP?
A fictional organization, which is the subject of the project of the same name for a joint web creation, is also known as a fund or organization in Russian translation. The texts created as part of the project describe the activities of the fund that bears responsibility for the content of abnormal objects, creatures, places, phenomena and other objects called SCP objects. The main part of the SCP Foundation site is pseudo – documental articles written in the style of structured internal documentation on the anomalies contained. Also on the website there are many full – fledged art stories in the framework of the SCP Foundation universe.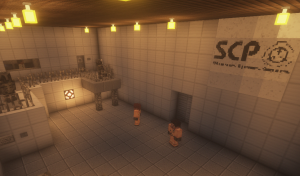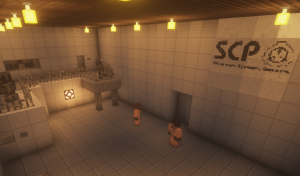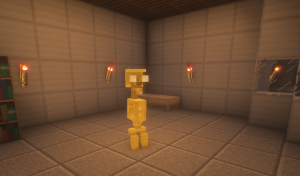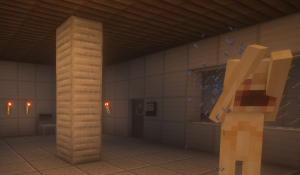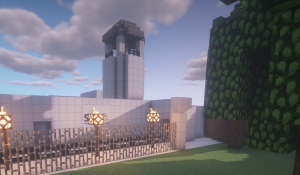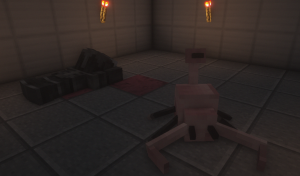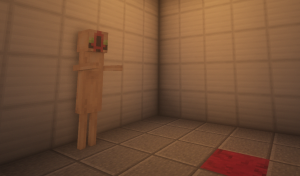 Assembly bugs:
– The crash of the world is taking place if Key Card Reader is made from the SCP Craft: Decline on the ceiling or floor
– A game flies out if you get a flaner mod shield
– The game flies out if you put the technique from the Flan's mod
How to install assembly and card:
Install Minecraft 1.12.2
Install the Forge of the latest version
Take all your mods. (very desirable)
Folders SAVES, MODS, ResourcePacks, Flan copy in .Minecraft
Combine the folders if necessary.
In the launcher, start the version of the game with Ford.
Detailed installation instructions
Download the map and assembly SCP Containment Breach:
1.12.2: yadi.SK |Drive.Google.Com