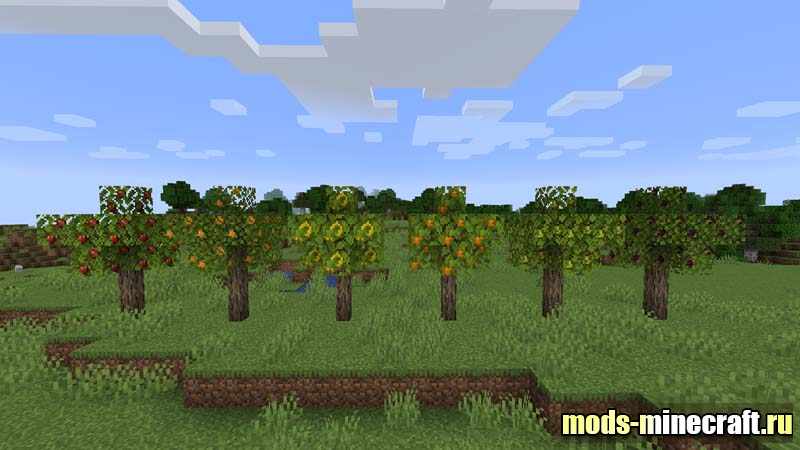 Simple Farming will add new agricultural crops, among them: vegetables and fruit trees with seeds that can be obtained at the initial stage of the game and used in the future. From the resulting crop, you can cook a lot of different foods, namely: pies, soups, burgers, bread, hot dogs, cheesburger, etc.D. The full list of added, as well as craft recipes can be viewed in jei.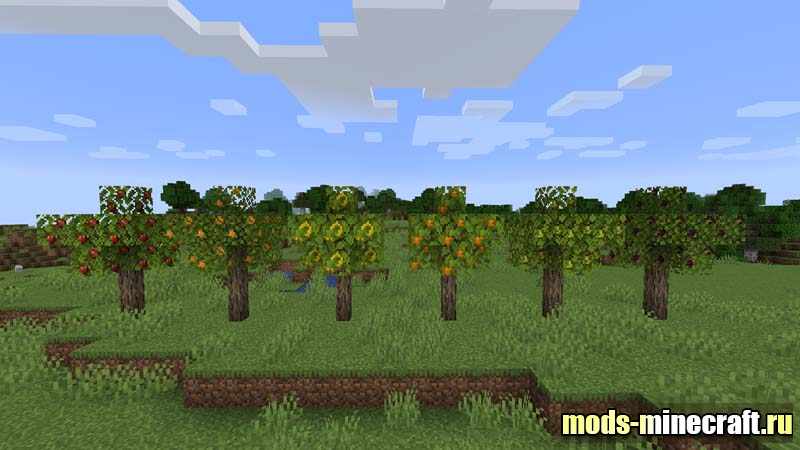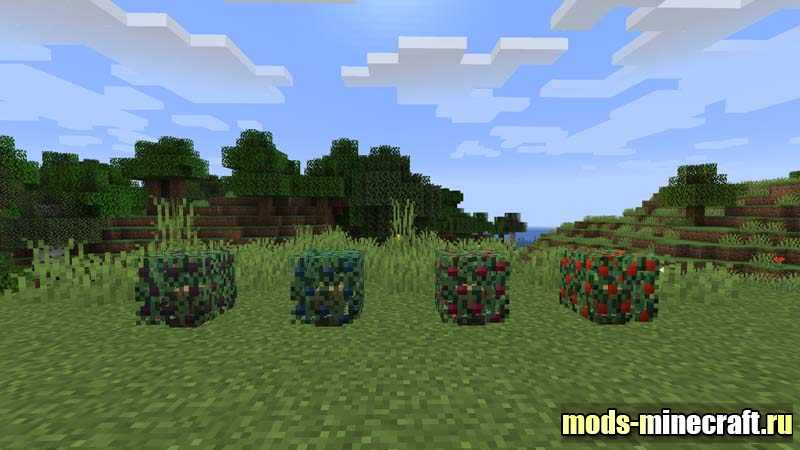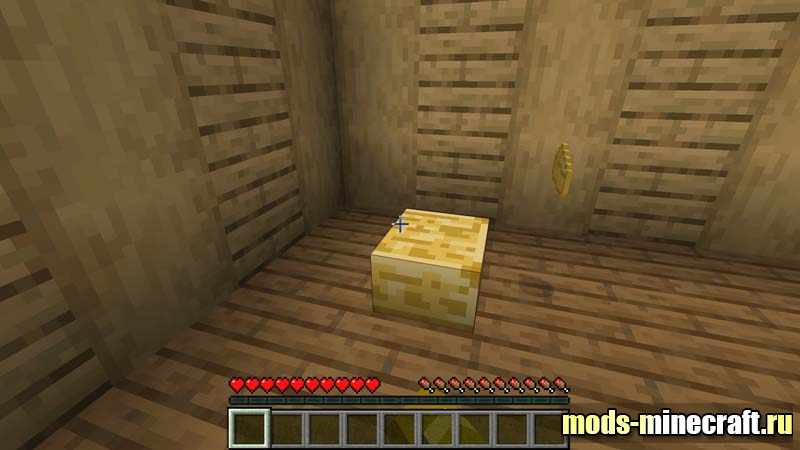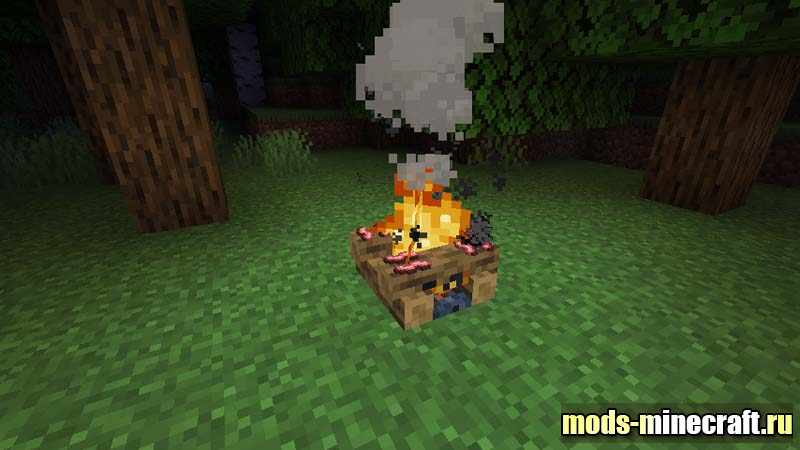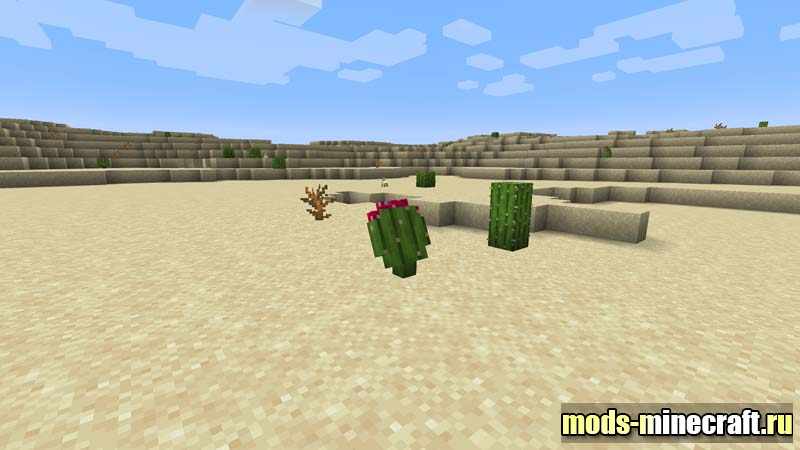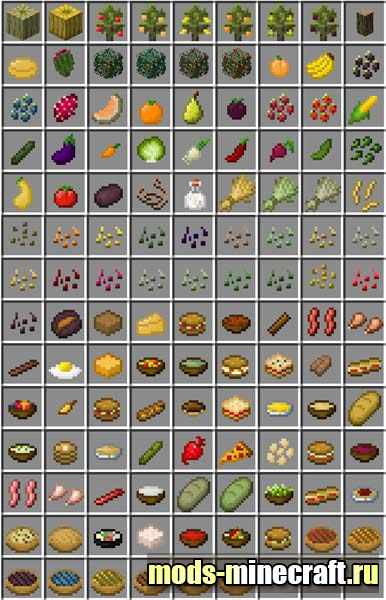 Seeds
In Minecraft breaking grass, you can collect wheat seeds by installing the Simple Farming mod, other types of seeds will appear, will be available: melon seeds
Carrots seeds
Seeds Manioki
Corn seeds
Cucumber seeds
Eggplant seeds
Padi seeds
Ginger seeds
Grapes bones
Kenaph seeds
Salad seeds
Seeds of oats
Semen of onions
Pepper seeds
Potato seeds
Seeds of radishes
Seeds of rice
Rye seeds
Soy seeds
Spinach seeds
Semen zucchini
Tomatov seeds
Yams seeds
Vineyards
The process of growing grapes and creating a vineyard is very different from other crops, so there will be a brief description of how to plant and grow grapes in Minecraft.
First you need to plant grape seeds in the mud and get the vine of grapes.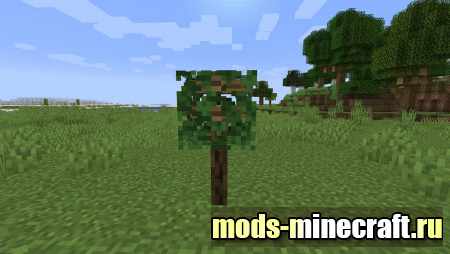 Next, you need to assemble a vineyard, for this, attach a teen block of any type to the barrel to start growing grapes. You can expand the fences only by one quarter from the main leaves.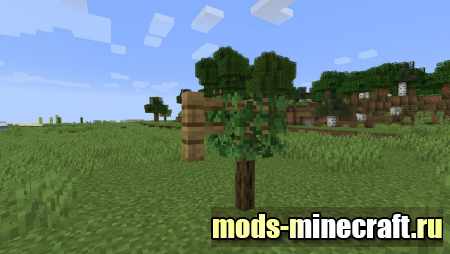 An example of a finished vineyard collected by planting two seeds and two fences hanging on each side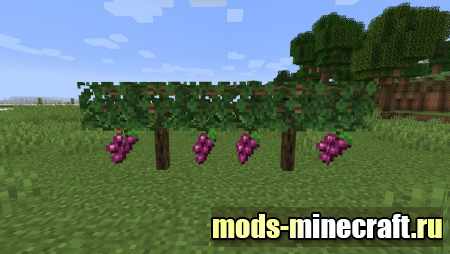 How to install Simple Farming
Install Minecraft Forge
Download the mod from the link below
Go to the root folder Minecraft and without unpacking move the file in /mods
All! The mod is installed.

Download Simple Farming
For 1.16.3