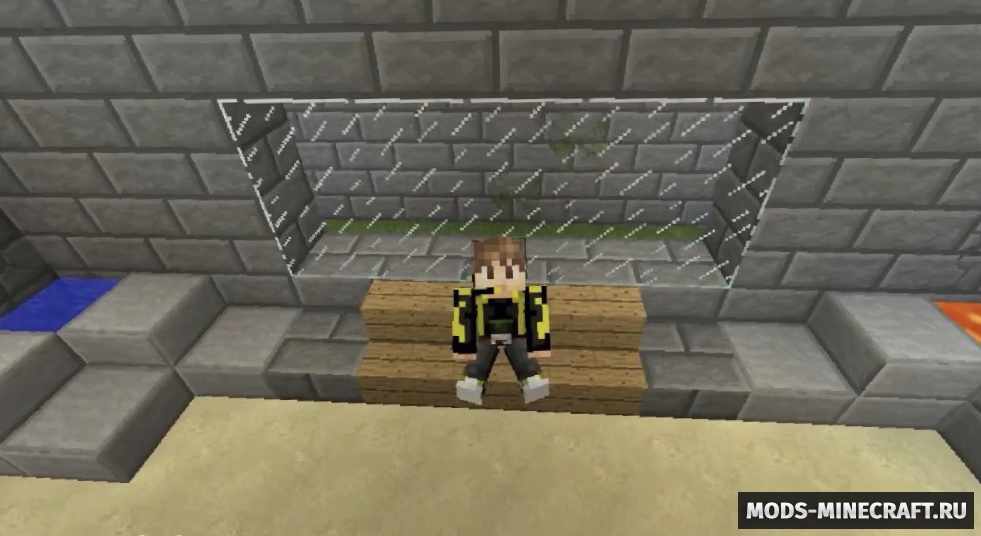 SIT mod to sit in Minecraft. I'm sure everyone thought why the creators of the game did not guess that our beloved Steve could sit, lie and crawl into Minecraft!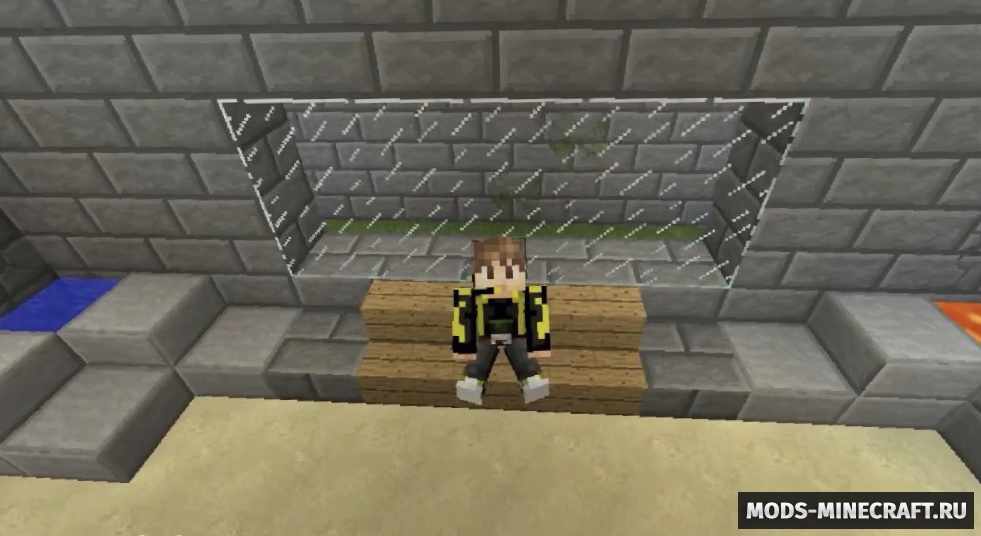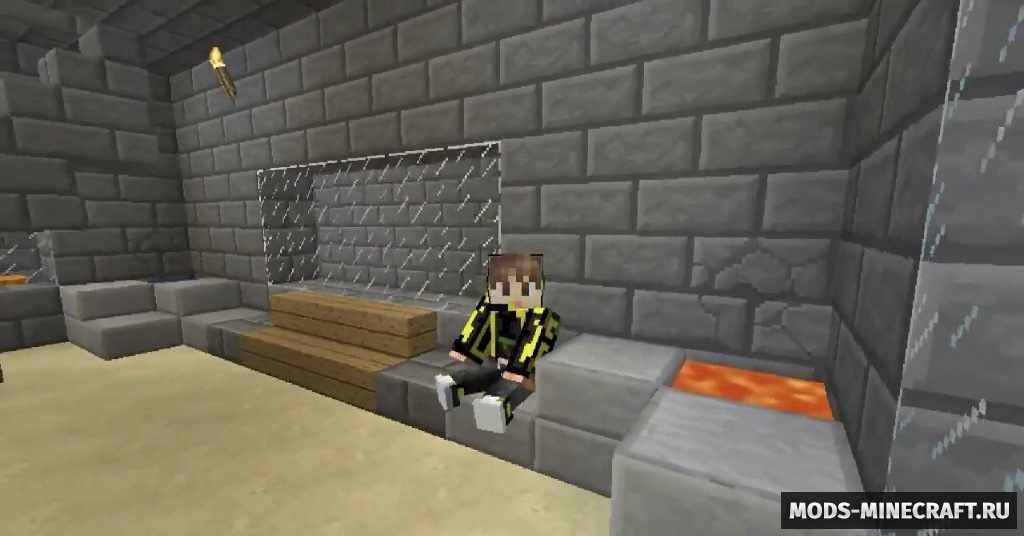 Since the creators did not think of it, then the Mod Minecraft will help us sit on the stairs and SIT stoves. Everything is very simple! You need to download SIT mod for Minecraft to sit everywhere
How to sit in Minecraft downloading the SIT mod
To sit in Minecraft with the SIT mod, click on the right mouse button [PKM] on the plate or staircase with an empty hand and the Stevik will sit down to get up with click Shift. SIT mod works great with all mods and is easy to install. Create sofas and chairs from stairs, from stools and stools with SIT mod will become much more fun
How to install a SIT mod
Install Minecraft Forge
Download the mod from the link below
Go to the root folder Minecraft and without unpacking move the file in /mods
All! The mod is installed.

Download SIT mod to sit in Minecraft
For the version [1.12.2sh