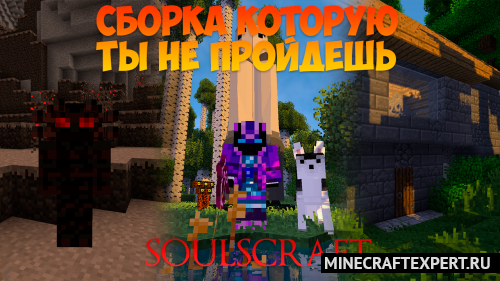 A sore assembly of Modes Minecraft, which complicates the gameplay, will add new quests and diverse content. Modification perfectly complement a friend's friend. If you crave new adventures, then this modpack is for you. The assembly contains popular technical, magical, RPG fashion.
Peculiarities
In the assembly of more than 150 mods
Techno – Majik RPG
Crafts are complicated
Synergy of modifications
Quests
Screenshots
List of mods
Tinkers 'Construct
Thaumcraft
Railcraft
Divinerpg
Forestry
Thermal Expansion
Thermal Foundation
Thermal Dynamics
Enderio
Industrial Craft 2
Galacticraft
Applied Energistics 2
Draaconic Evolution
Projecte
Avaritia
Jei
Thaumic Inventory Scanning
Thaumic Energistics
Electro Magic Tools
Advanced Machines
EnergyControl
GRAVITATION SUITE
Industrial Upgrade
IC2 RPG
Extracells 2
Wireless Crafting Terminal
AE2 Stuff
Galaxyspace
Draconic Additions
ProjectEx
Singularites
EternalSingularity
More Avaritia
TINKERS 'TOOL LEVELING
Tinkers 'Survival
Openblocks
Cyclic
Extra Utilities
Extreme Reactors
Buildcraft
Storage Drawers
Animania
Pam's Harvest Craft
Mrcrayfish's Furniture Mod
Realistic Terran Generation
Rex's Additional Structures
Roguelike Dungeons
Serene Seasons
Bettermineshafts
BetterCaves
Betterundergrunds
Ambient Sounds
Sound Filters
Bonsaitrees
Ceramics
Champions
Energy Converters
Voxelmap
Naturecompass
Progressive Bosses
How to install Soulscraft?
Install Minecraft Forge
Press Win+R (Win button is between Ctrl and Alt)
In the window that appears, write %Appdata %
Go to .Minecraft and unpack the contents of the archive
The contents of the quest folder are transferred to .mincraft \ saves \ »The name of the world"
Download Soulscraft
Mirror