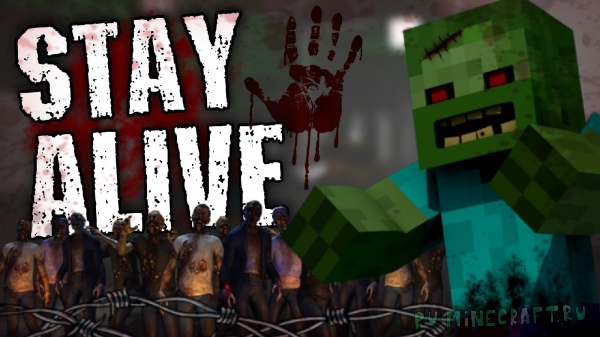 Hardcore assembly Stay Alive In the world of zombie apocalypse. Extinct cities, new zombies, firearms and a huge amount of armor. Survivors are hidden in bunkers underground. At night, under the bloody moon, zombies are patrolled by abandoned cities in search of victims.
Peculiarities:
• Unique types of zombies
• Zombies do not burn in the light of day
• All monsters have become smarter
• villages will appear underground in the form of bunkers and tunnels
• more than 100 types of firearms and body armor
• Now you can get sick with various viruses, you need to quench thirst.
• New biomas in the style of the Apocalypse: extinct and charred forests, damned bloody land, abandoned stadiums, markets, airports, factories, shops, etc.
List of mods:
1. Appleskin – How much this or that food will saturate you
2. Badmobs – Will prohibit the Spawn of any mobs in your world
3. Better Caves – Will process the system of generating caves
4. Better mineshafts – Rethink the generation of vanilla mines
5. Better Weather – He adds a snowstorm and toxic rain that poisoning all living things
6. CAC+Mod – Will add several types of cave bioms, new blocks, vegetation and even mobs to the game.
7. SHISELSANDBIS – Mod will add tools to the game with which you can create any subject
8. Corpse – His corpse will appear at the site of the player's death
I. CRAFTINGDEADCORE – Mod adds to Minecraft a lot of zombies that will be in your world and day and night, as well as a bunch of firearms with the possibility of customization and of course a bunch of manual cold weapons, armor and medicine.
10. Deslation – Charmed forest, a mysterious place covered with ash
eleven. Dynamic Surroundings – Significantly process the visual and sound component
12. Enhancedcelestials – Two new night events will appear: Bloody and Harvest Moon
13. Fallingleaves – Fall of foliage
14. Furniture – Add a large amount of diverse accessories
15. Guardvillagers – The guards of the villages
16. Hwyla – When hovering a block/mob, a pop – up window with its name will appear
17. IMPROVEDMOBS – Significantly complicate your survival in the game, strengthening hostile mobs
18. Itemphysic – Physics of objects
19. Jei – Recipes and craft display
20. Lostcities – A new generator of the world will appear andquot;Lost Citsandquot;, It will generate a world completely consisted of abandoned cities with destroyed buildings
21. Mobsunscreen – Now skeletons and zombies will not burn in sunlight.
22. Nei – Creates a graphic interface with which you can change the game mode, time, as well as get any block in the game and see its recipe.
23. Optifine – The basis of optimization of everything
24. Starterkit – Allows players who first joined the world receive objects installed in the configuration file, I put a wooden sword + shield + a little bread
25. Stoneholm – A new type of villages that will be generated underground in the form of confusing corridors
26. Torohealth – Damag indicator for new versions
27. Treechop – It will be possible to extract the whole tree at once, destroying one block
28. Waystones – Travel stones will appear in the game – monuments with runes, to which you can return at the right time
29. Xaeros minimap – Minimap
thirty. Zombie+Extreme – Add many new types of zombies, as well as various types of weapons and objects for battle with them
+10 Coremods
Screenshots: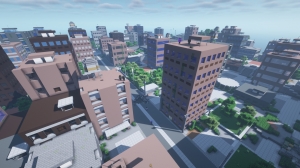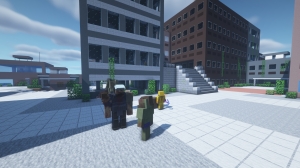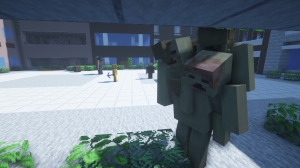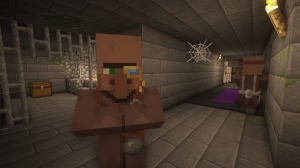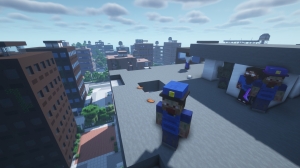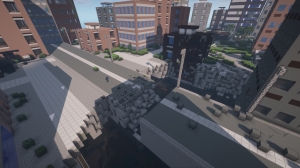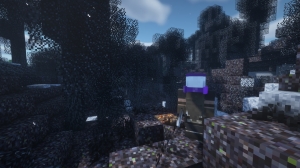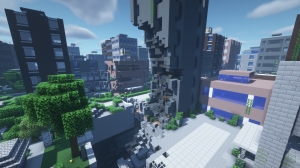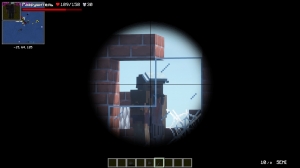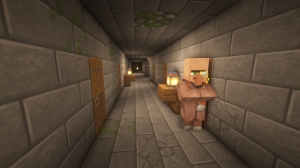 Video review:
How to install the assembly:
Download the file and unpack it. (take out the folder from the archive)
It is extremely recommended to remove all your mods.
It is extremely recommended to clean the folder .Minecraft/Config
Install Forge – 1.16.5 – 36.1.32
Copy all the contents of the archive (folders MODS, Scripts, Config, etc .Minecraft
In the launcher, start the Forge – 1 version.16.5 – 36.1.32.
Download customer assembly Stay Alive:
1.16.5: Google Drive |