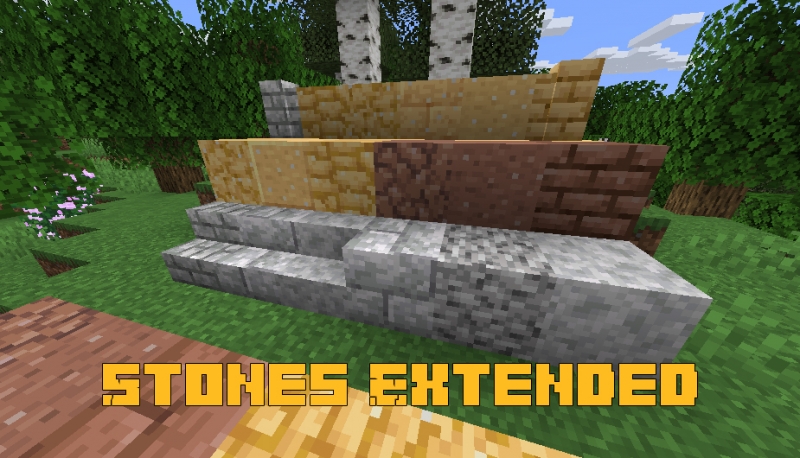 Stones Extended – new types of stones
A small mod that will add new types of stones to Minecraft (they are essentially the same remains, but will be in new variations). Now in the game it will be possible to find smooth options (as well as options in the form of brick and ordinary stone version) of Andesitis, diorite and granite. In addition, the mod adds a new stone version to the game – Limestone. Each block will also be in variations of the wall, semi – block and stairs. Great addition for default Minecraft.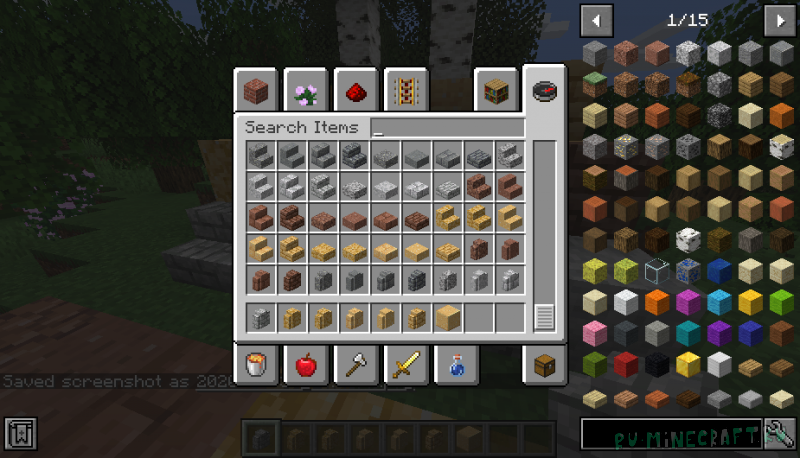 How to install a mod:
Install Forge
Install all additional mods if indicated.
Download the mod and copy in .Minecraft/Mods
In the launcher, start the version of the game with Ford.
Detailed installation instructions
Download mods Extended:
1.15.2: Stones – Extended – 1.4.jar [1.47 mb]