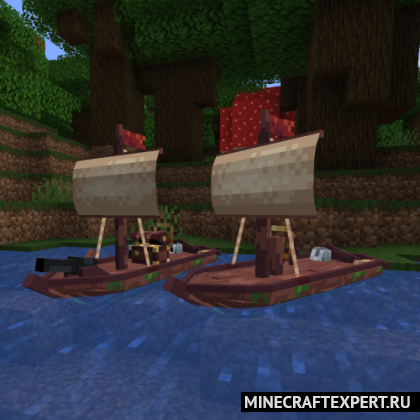 Thanks to fashion, you will get the opportunity to create a real pirate ships. You can create not only small ships, but also a full – fledged ship with sails and guns. For firing from a ship gun, press the "h" key, for this you must have cannon fogs in the inventory. You will also get a hand gun at your disposal, which to facilitate battles with enemies.
Screenshots
Recipes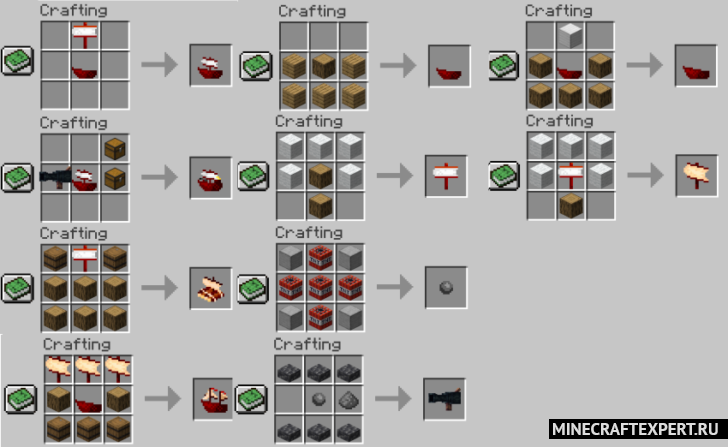 How to install Swashbucklers?
Install Minecraft Forge
Press Win+R (Win button is between Ctrl and Alt)
In the window that appears, write %Appdata %
Go to .Minecraft/mods (if there are no "Mods" folders, then create)
Drag the mod (.zip/.jar) in the Mods folder
Download swashbucklers!