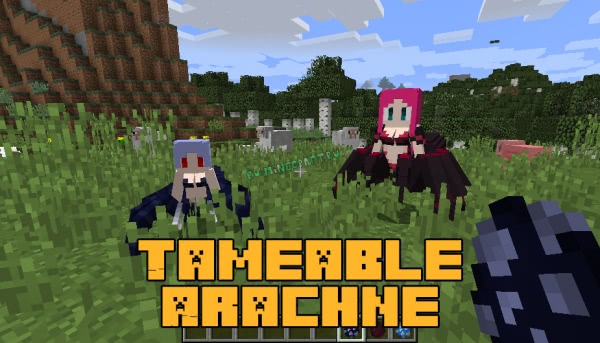 Maud Tameable Arachne – Spider – Man
3 new mobs appear in the world: large arachnes (this is so mobs are called. All half – boom – semi – whipules are also called the type of centaurs), small arachnes and harpies. Moreover, (at the moment) arachni (both) appear in 2 colors: Standard andquot;Darkandquot; And andquot;Brightandquot; (albinos), but the harpies appear in 14+ variations: with a short hairstyle (blue, pink, lime, yellow, purple, orange and white) and with long hair and other hair texture: blue, gray with dark skin, lime, yellow, white with black wings, red, black), harpies are not terrible for the damage from the fall.
All mobs appear in the biomes of plains, forests, forests with flowers.
You can create sweets, they change the Mob texture to another: Arachne changes only 2 textures, but the harpies change the colors in a circle (therefore, 7 sweets will need 7 sweets with short hair with short hair with short hair, and for purple with short ones for thatthe same blue with long – only 2). Sweets can turn into arachni only ordinary spiders (50/50 chance for large and small) and in the harpies of only ordinary chickens.
At andquot;feedingandquot; Mobs with iron, gold and diamonds increases protection, CP and damage, respectively, but there is the limit of improvements. It depends on the config file and is 10 by default (maybe 16 – I don't remember). What is the essence of the limit – you can't feed more than 16 items in total, so either 16 diamonds, or 16 gold, or 16 iron, or 5 diamonds+4 glands+7 gold (5+4+7 = 16). You can choose another balance, but no more limit.
In configs, you can indicate whether it is possible to crawl the eggs of the calls of these mobs. Also, there you can indicate the initial characteristics of creatures and a bonus with the limit of improvements.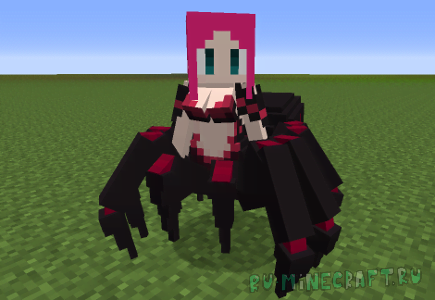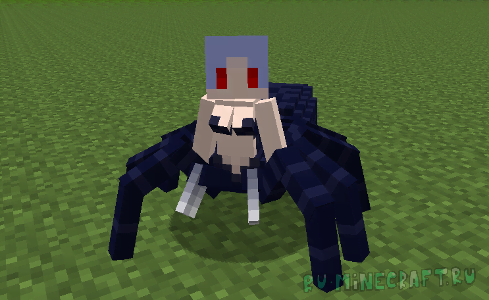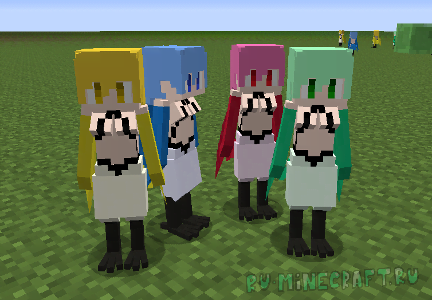 Crafts


How to install a model Arachne mod
Install the FORDH for Minecraft.
Download the mod and place the file at: C: \ Users \ Your user PC \ Appdata \ Roaming \.Minecraft \ Mods
Open the launcher Minecraft and select in the profile version of Minecraft with Fordzh.
Download modble arach
1.7.10 – Tameable_ARACHNE_MOD_1.7.10.jar [119.03 KB]
1.12.2 – Tameable_ARACHNE_MOD – 1.02.jar [145.37 kb]