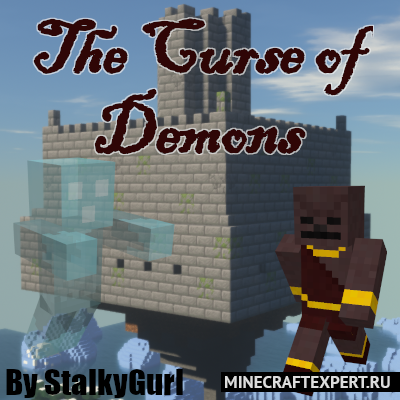 In Minecraft, unusual structures with new barefoot will appear. You can fight 6 new enemies with different abilities and tactics. After the murder of the boss, you will receive a new weapon and the armor giveing your character useful abilities and effects.
Bosses
Demed – Demon of Death
Carrolos – fallen angel
Wilgenac is a demon of time
Relgan is a demon of destruction
Dragon – Fiery Demon
Onninke – a demon of the fading light
New weapons
After the victory over the boss, you will receive one of the strong objects.
Death sword – instant murder of creatures
Divine wings
Wilgenac's weapon – a weapon of a dore battle freezing enemies.
Charm of Destruction – a ray of destruction
Drekon armor – resistance to fire and temporary invulnerability
Lightning Wand – Lightning Management
You can fix new items with the help of sacred crystals that can be obtained in a new dimension – Calum.
Screenshots
How to install The Curse of Demons?
Install Minecraft Forge
Press Win+R (Win button is between Ctrl and Alt)
In the window that appears, write %Appdata %
Go to .Minecraft/mods (if there are no "Mods" folders, then create)
Drag the mod (.zip/.jar) in the Mods folder
Download The Curse of Demons