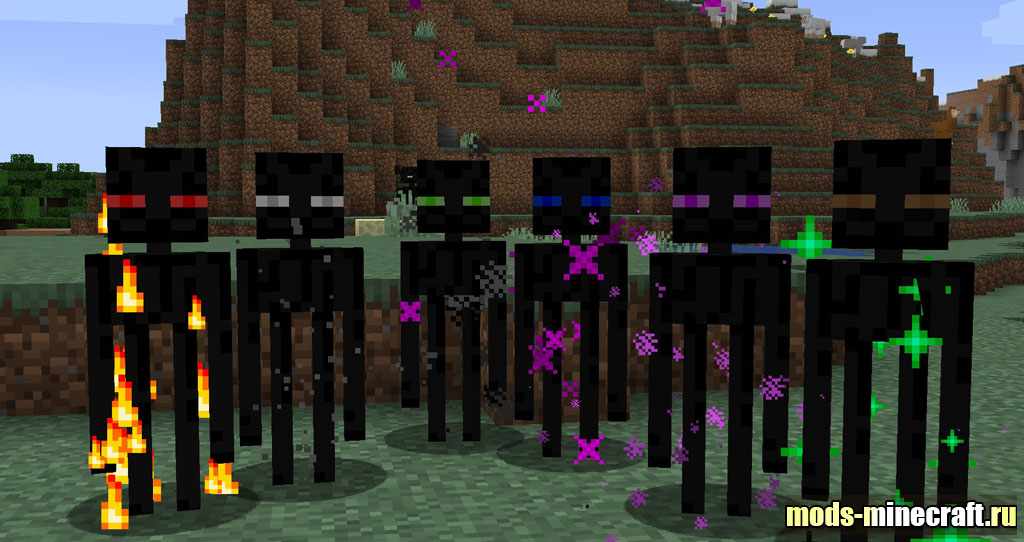 The Farlanders will add new types of villages inhabited by enders, from children and ending with a monstrous double – headed titan, killing it, you will seize the key to creating the armor of the titanium and get it invulnerability.The Farlanders Mod 1.16.4, 1.15.2, 1.14.4, 1.12.2 with the village race of ender – livers, you can trade crystals of endumium, you can tame an apple, or just fight. Enderman residents are not all friendly, going into their settlement, keep your ear sharply and be ready to reflect a lightning attack in the style of Ender.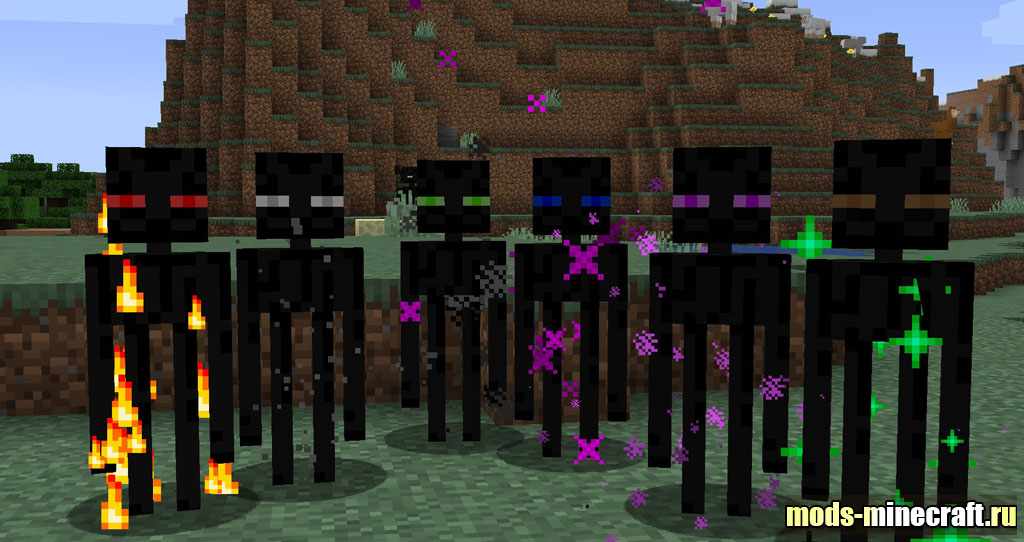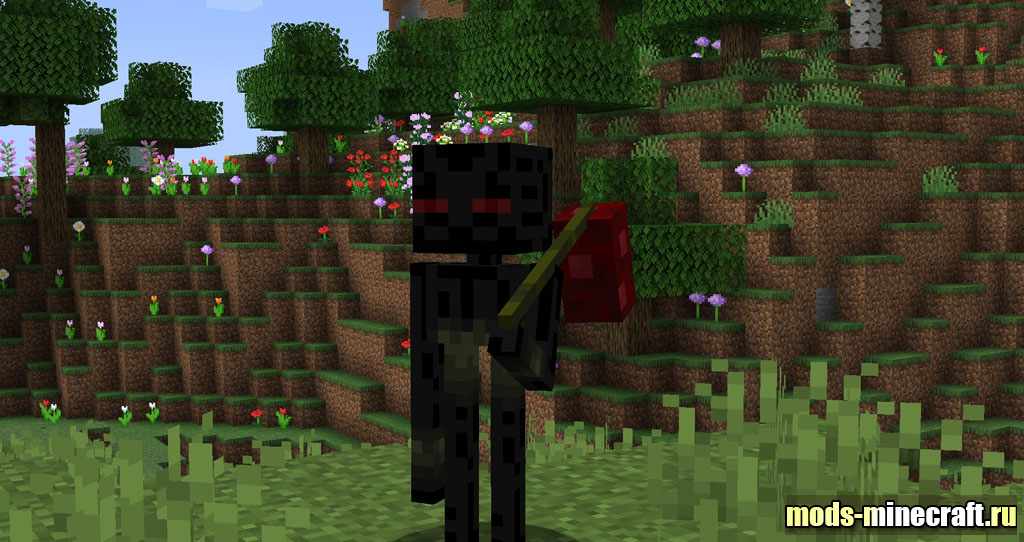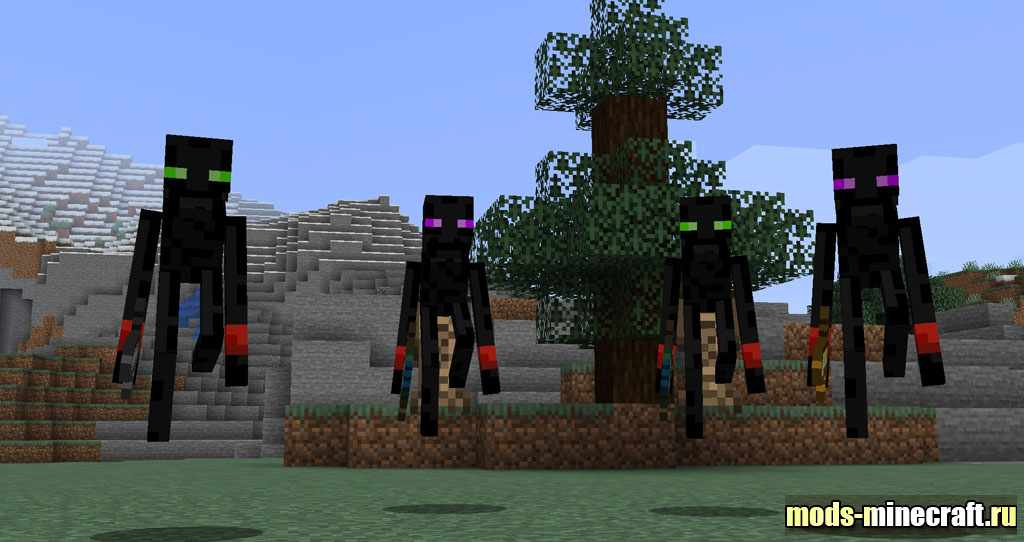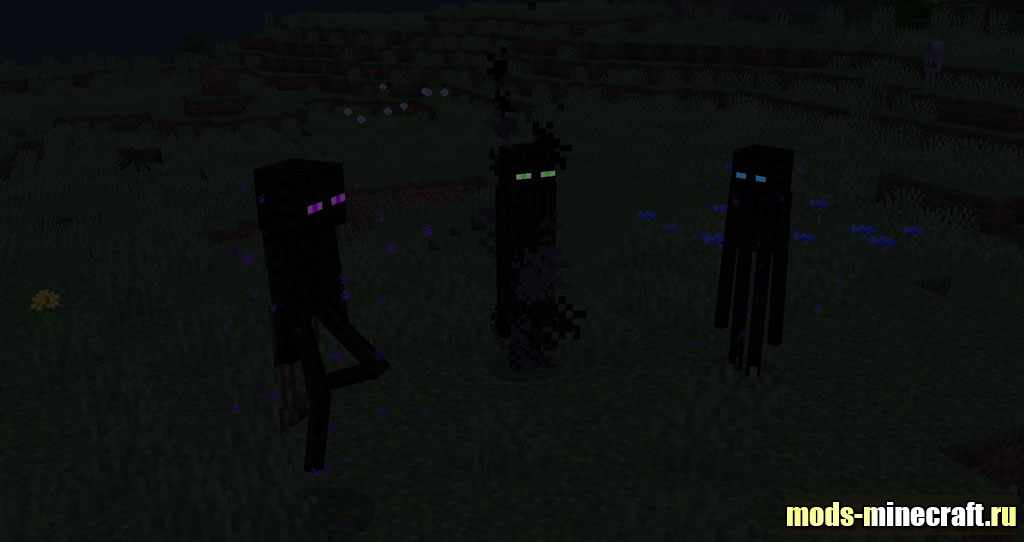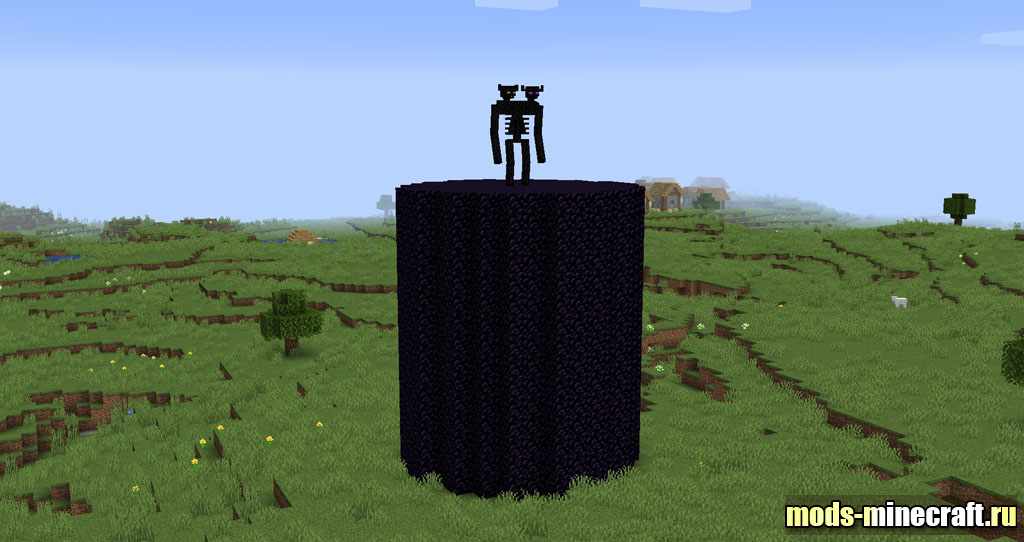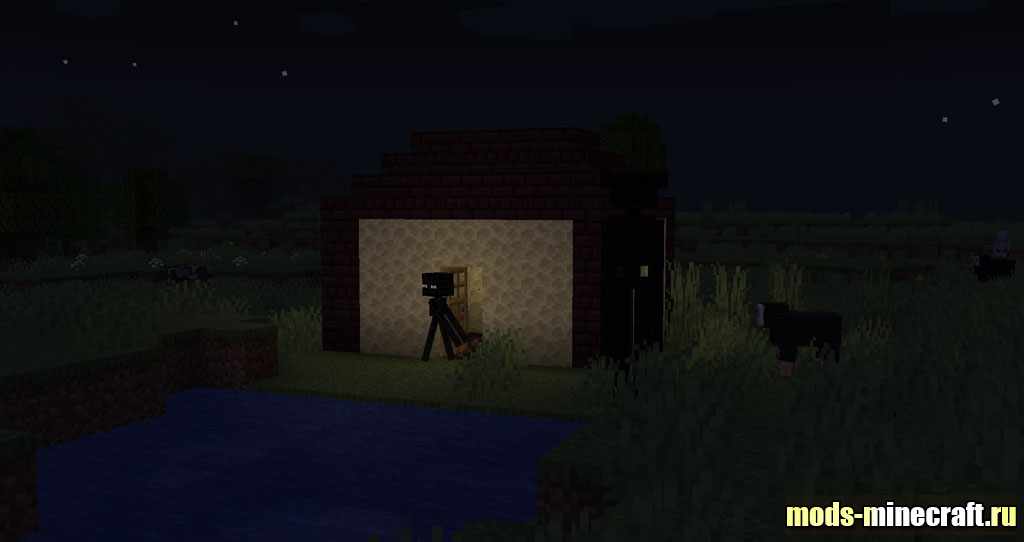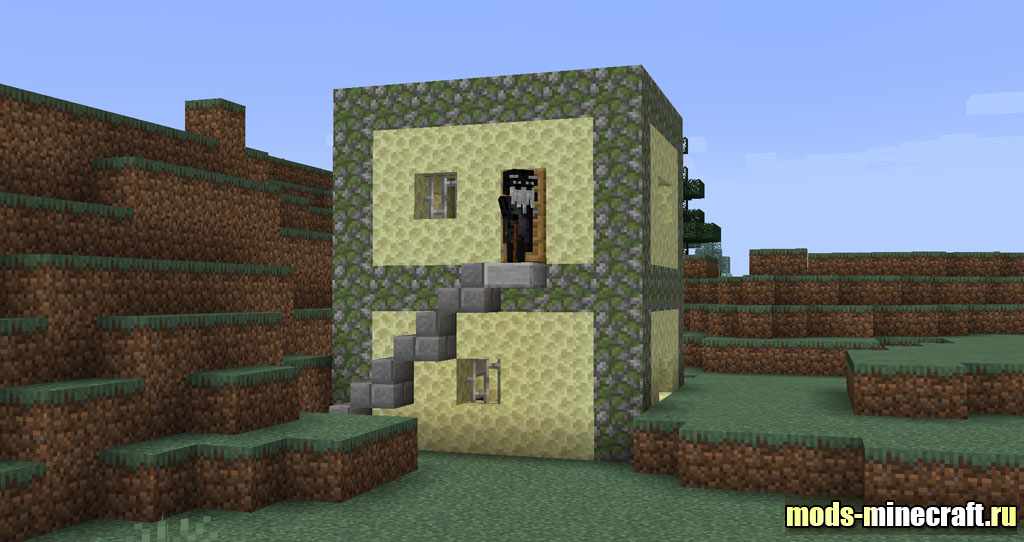 Ender of the village
The village of the village will differ from typical villages with rural residents, although there are still some similarities, they are built of endernyak and do not have churches, instead, the obsidian tower, guarded by the golem is always located nearby, it is very powerful and dangerous, but if itto kill, you can get testing items, such as mystical rod, which will turn you into invisibility, disguise it under a stone or quickly teleport to the last point.
Types of enders
The Farlanders of 13 types of enders are in the fashion, each of them has a special character, habits and skills, for a successful outcome of the game, you should briefly see information about these types.

Farlander – peaceful enderman, exchanges various objects for endumium crystals and vice versa, lives in the village of Farlander Houses
Elder Farlander – Elders of Farlanders are a very peaceful race, like the inhabitants of the village live due to the exchange with wanderers. Their transactions are much more expensive compared to Farlander transactions, but the goods are better.

Wanderer is the type of wanderers do not build a house and do not have a permanent location, prefer to wander around the world and not expensive to sell and buy various objects.

Classic Enderman – Classic Enderman can steal more blocks than ordinary, such as ores and objects.

Mystic Enderman is a special warlike type among enderman species, owns various types of attacks and the ability to quietly get to the player.

Myastic Enderminion – Enderman double race, uses firing balls in attack, is able to live peacefully and trade in objects, it can be tamed with apple by making a bodyguard with his pet

Enderminion is a submissive race of future Enderman pets, easily tamed with an ordinary apple

Ender Guardian – guard Storer, constantly protects something

Fanmade Enderman is a new type of Enderman that caught fear in the game with its cries and tantrums

Looter – the race of looters and robbers, well possess a sword, both their own and strangers, because during the battle they take possession of the enemy's weapons and kill a defenseless sacrifice

Rebel – rebel rebels wear helmets and gather in groups, attack players and rustic enders, can easily open the doors and enter the house to kill the victim

Ender Golem – Ender Gopm Six Titan, wanders around the surrounding villages and collects information for the boss, the character is hidden, so there is little to know about it

Titan is the largest and strongest race of the ender of the people, attack all those who breathe, robbers, rebels – Farlanders, wanderers, iron golemes and of course for players.
How to install The Farlanders
Download mod
Install Minecraft Forge
Install Structure Gel API for 1.16.4 – 1.14.4
Press the Win + R keys, insert %Appdata %\.Minecraft \ Mods
Move the downloaded file to the opening window
Run the game and play!

Download The Farlanders
For 1.16.4