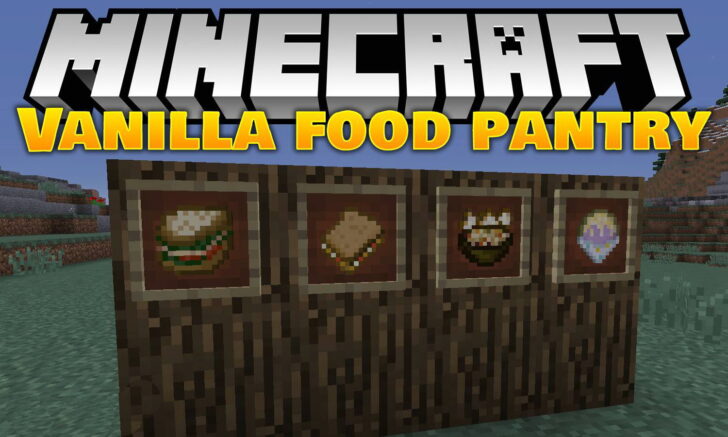 Vanillafoodpantry – a mod that adds a lot of new food to the game. Each new look has its own separate craft. In addition, additional items and ingredients for craft appeared in the game.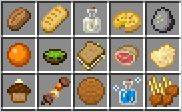 New food
1. Additives. Additives are needed in order to create various dishes. Basically, additives are inedible. The only additive suitable for food is cheese. Items from this category are needed for craft to be more realistic.

2. Dough and flour. Flour – priority ingredient for craft dough. Already from the test you can create new types of food.
To scapit flour, you need to get 2 units of wheat, as well as a dryer (special supplement)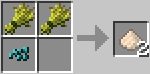 Craft of the dough consists of 2 units of flour, water and baking powder.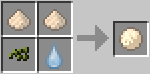 3. Containers and portions. These crafts will help to divide certain types of food in craft into several meals. There are separate portions for liquid and meat.

4. Nutritional supplements. Taste? Now all the food will be tasty if you add a special powder to it. In total, 24 powders were added, some of them can be created from old types of food, for example, from cocoa beans, and some – a combination of various powders.

5. Thermal containers. Thermal containers will allow the player to cook soups. Initially, you need to get fire from a bucket of lava, after which you can create any soup added in fashion.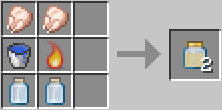 6. Creation of juices and lemonades. Sugar, and two other components, as well as a bubble of water – this is only the beginning of craft. Find out how you can continue it. Using such craft, you can open the way to any type of drinking liquids!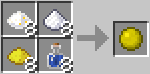 7. Salt. It is difficult to imagine some food without salt. There is stone salt and refined salt. There is no difference between them, only their craft differs.

8. Feed for animals. You can feed yourself, but you can have the whole farm with animals, while their productivity will increase!

Storage of objects
8 containers for storing objects were added. Their main advantage compared to standard ones is a built – in craft grid with a size of 3×3 cells.

Other changes
1. New achievement. To get it, you need to create several types of new food.

2. Experience. When crafting food, the player will gain experience. Crafts are complex, so the author of the fashion rewards the player when he cooks delicious food!
3. Compatibility with other mods. Compatibility with other mods that add new types of food, the crafts of which may coincide, have been worked out.
How to install Vanillafoodpantry?
Install Minecraft Forge
Press Win+R (Win button is between Ctrl and Alt)
In the window that appears, write %Appdata %
Go to .Minecraft/mods (if there are no "Mods" folders, then create)
Drag the mod (.zip/.jar) in the Mods folder
Download vanillafoodpantry