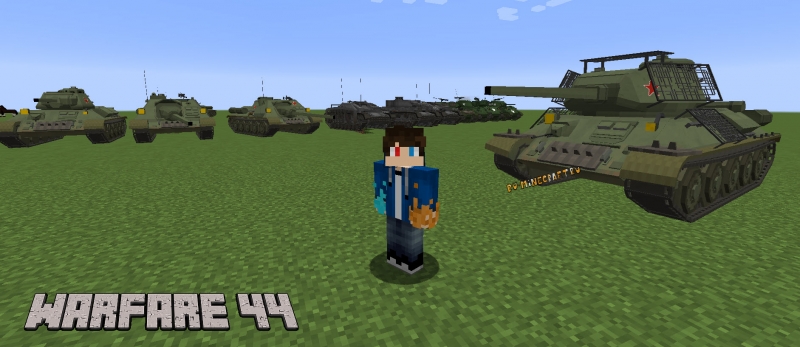 Pack Warfare 44 Content Pack – This content is Immersive Vehicles that adds realistic and high – quality tanks of the Second World War to Minecraft.
This is the first release of Pak and so far in a pack of tanks of 3 countries, these are the USSR, Germany and America. All tanks are built according to one principle, they have a chassis and several types of the upper part, which allows you to make different modifications of tanks. It is precisely the gun that was in a real tank that is approached by each upper part.
The tanks themselves are very detailed, with many small elements, you can stand on the tank, available and functional places of shooters, guns and machine guns work.
In the first version of Pak there is either a bug or a tank management functionality has not yet been implemented, you cannot sit in the driver's seat and manage the tank, it will be more likely to be fixed in the nearest packet updates. The author also plans to add other tanks to PAC and other tanks.
Warning:
At the moment, the pack is a little outdated, on the current current version of mod 20.0.X PAC works very poorly, the weapon has no functionality at all, the author recommends using PAK with Immersive Vehicles version 19.With.x, as well as wait for the renewal of Pak.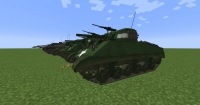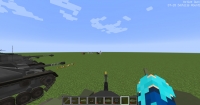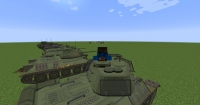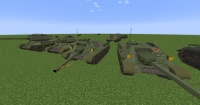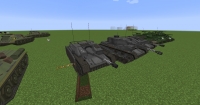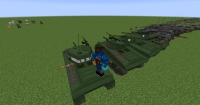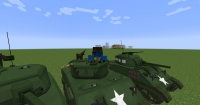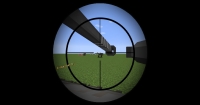 How to install a mod:
Install Forge
Install Immersive Vehicles
Install all additional mods if indicated.
Download the mod and copy in .Minecraft/Mods
In the launcher, start the version of the game with Ford.
Detailed installation instructions
Download mod Warfare 44 Content Pack:
1.12.2: Download from the site (8.4mb)
+ Install immersive vehicles, preferably versions 19.With.With