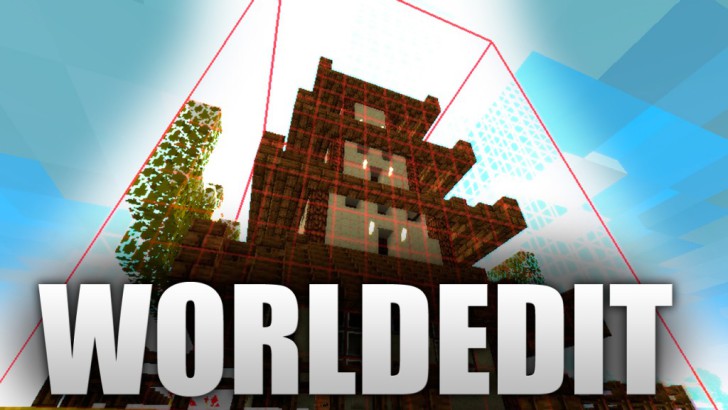 Worldedit This is the easiest way to edit the card without leaving the game. Thanks to the convenient editor of the cards, you can quickly build anything, any shape and scale, as well as you can move or save your favorite construction into a separate file. With which you can insert it into another world. The only restriction is the power of the computer, the manipulation of large sections of the card with a huge number of blocks can cause lags and departures. The mod does not affect the game files, so it is compatible with many different modifications.
Worldedit features
Quick creation, replacement or removal of thousands of blocks
No longer need to spend time aligning the area, removing water and lava
Quick creation of areas, cubes, cylinders, etc.
Copying/inserting regions and preserving them in format .Schematics
Use special "brushes" tools to remove mountains, ravines, etc. D.
Use the compass to quickly teleport to various areas
You can roll back changes using backup copies
Worldedit is one of the oldest preserved Minecraft projects from alpha version!
Worldedit works in a single game and on the server. This card editor does not have any impact on the game and on your world until you use it. This will not cause any mods conflicts, and it will only work when you need.
Screenshots
How to install Worldedit?
Install Minecraft Forge or Fabric
Press Win+R (Win button is between Ctrl and Alt)
In the window that appears, write %Appdata %
Go to .Minecraft/mods (if there are no "Mods" folders, then create)
Drag the mod (.zip/.jar) in the Mods folder
Download Worldedit
Forge / Fabric
Forge