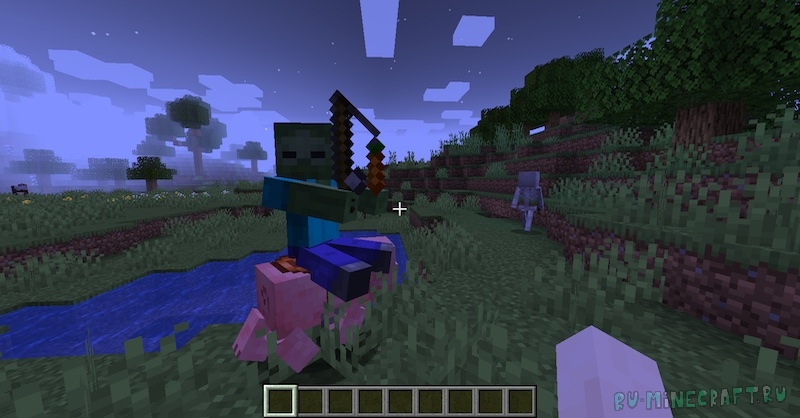 Zombie Rider Mod – Zombie on the Pig
A small mod that is spawning around the world now a zombie on a pig with a fishing rod with carrots, behind which this pig is in fact running. It will subside with a chance as a small zombie, only 3 times more often – this is quite often, you can meet it anywhere.
How to install a mod:
Install Fabric
Install the Fabric API
Install all additional mods if indicated.
Download the mod and copy in .Minecraft/Mods
In the launcher, start the version of the game with the factory.
Detailed installation instructions
Download mod zombie rider:
1.16.5: Zombie – horder – Mod – 1.16 – 1.1.jar [5,06 kb]