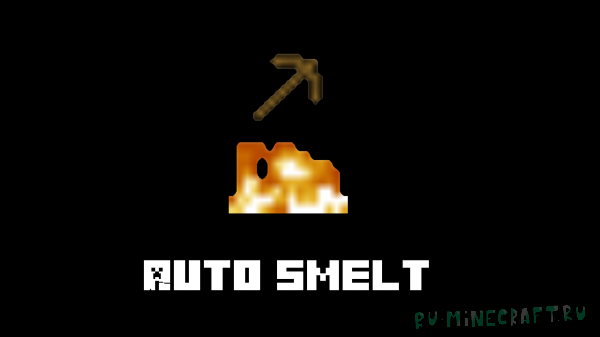 Auto smelt – Datapac adding new enchanting – auto – wings! With it, you can automatically melt the ore during extraction, immediately after the destruction of the block it will be re – melted.
Now you don't have to run around the coal or wait until the stove melts ore! You just need to enchant your picking for a new enchantment!
Datapack immediately melts ores and blocks that were broken with a pickle, instead of the block, a melted result will fall, for example, an ingot of iron or gold, a smooth stone.
And how to enchant?
To do this, we need to be a bent powder, a book, any kirka. After that, all this will need Throw it on a fence table. But, for any picking, you need a certain level of experience and above! For wooden levels, gold – 20 levels, stone – 25 levels, iron – 30 levels, diamond – 35 levels, and non – zero – 40 levels. And also, do not forget to enter the command /Trigger Flame So that everything works!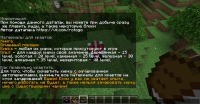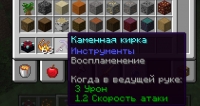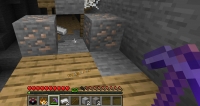 Installation instructions
Download the file
Choose a world in which you want to set a date – pack, and clickandquot;Tuneandquot;
Click andquot;Open the World folderandquot;
Open the folder andquot;Datapacksandquot; and copy the archive with Datapac in it
In the game in the chat, enter the team /Reload and then /Trigger Flame
Download Datapac Auto Smelt:
1.16.1: Enchflame.zip [33.96 kb]