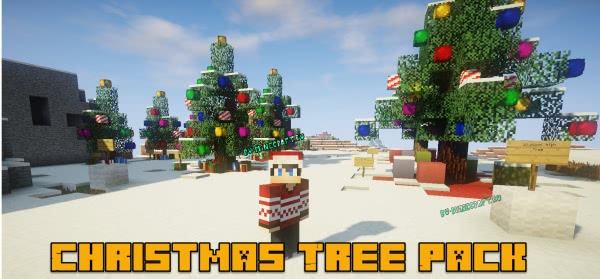 Map Christmas Tree Pack – It will offer you 9 options for decorated New Year's Christmas trees for Minecraft, they are created entirely from the players and heads of players, because you can build the same for yourself, or copy the files you need, decorate the house or street for the New Year.
Christmas trees differ in shape and size, small, medium and large, the decoration is slightly different, but all the jewelry is blocks of the heads of players who look like balls for decoration or like gift blocks.
If you want to get such heads yourself – here is the instruction.
Screenshots: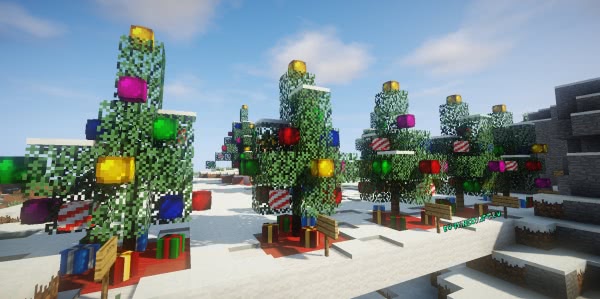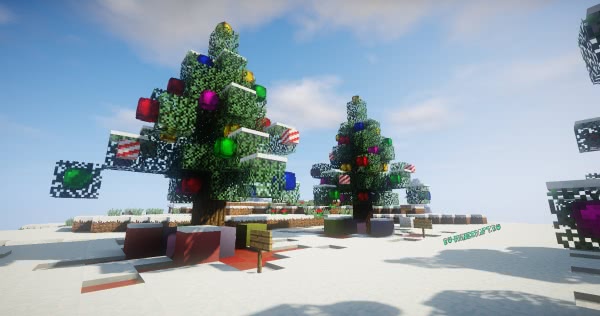 How to install a Christmas Tree Pack card?
file and unpack it. (get a folder from the archive.)
Move the folder from the archive to C: \ Users \ Your user PC \ Appdata \ Roaming \.Minecraft \ Saves
How to find an Appdata folder?
Select this conservation in the game.
Download CHRISTMAS TREE PACK card:
The version of the game – 1.8 – 1.13.2+:
Map: Christmas – Trees.RAR [200.6 KB]
Shematic: Threes.Schematic [5.07 KB]